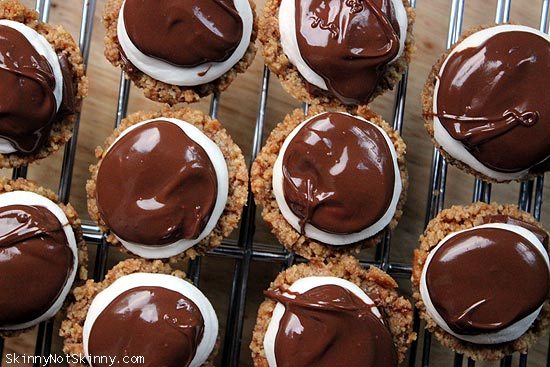 I know, I know, this food blog was a little quiet in April and part of May and then in the last couple weeks I have hit you hard with amazing desserts. Here's the thing – I was super busy traveling, getting ready to move and trying to eat super healthy and lose some weight. I can't bake delicious desserts and lose weight at the same time. I just don't have the willpower. So, what I usually have to do is completely stop baking so that I won't eat it.
That hurts.
It hurts real bad.
I need dessert.
I need to bake.
So, why am I back to baking? Did I just lose all the weight and now I can start chowing down again? Hell no. I will admit that I have been doing amazing with my healthy eating, working out and downing spinach smoothies each morning but my extended family expects things out of me. They have been blessed with Baker Hollie since I was about 8 years old so they hold me to a very high standard when I visit. They want me to bake. They eat what I bake. The praise what I bake. Who wouldn't thrive in that environment? Say nice things to me and I'll make you cookies every day. Call me a people pleaser, if you will. 🙂
I've told you before that I'm in the middle of a big transition of moving cross country and I've been spending quite a bit of time with family in the meantime. We are actually spending the next two weeks at my dad's house waiting for our new house to be complete. That means tons of baking!
Today, I was craving s'mores and remembered the Pampered Chef recipe that I've been dying to try. Well, today was the day! I just have to say that they are super easy to make and are delicious!!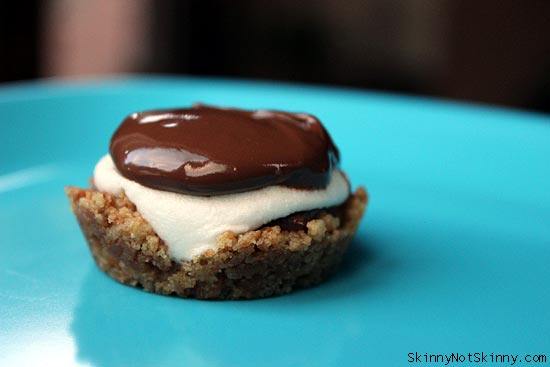 Ingredients:
7 Graham Crackers
6 TBSP Butter
1/4 cup powdered sugar
4 Hershey Chocolate Bars
7 Large Marshmallows
Preparation:
1. Preheat oven to 350°F. Place graham crackers into a large resealable plastic bag. Finely crush the crackers into crumbs. Combine graham cracker crumbs, powdered sugar and butter in a small bowl.
2. Place 1 TBSP crumb mixture in each cup of a mini muffin pan.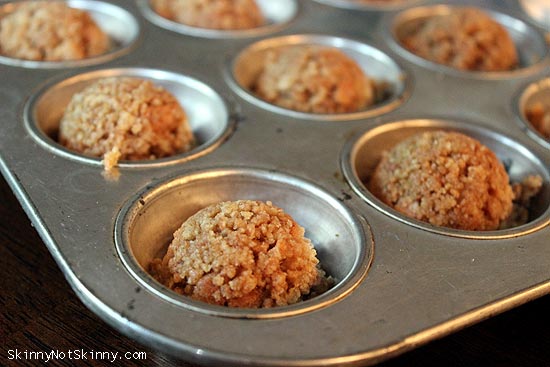 3. Press crumbs into each cup. Lightly indent the crumbs with the back of  round teaspoon.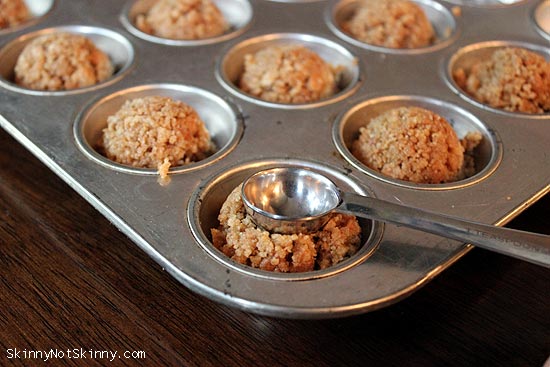 4. Bake 4-5 minutes or until edges are bubbling. Meanwhile, break two of the candy bars into rectangles. Remove pan from oven; place one rectangle into each cup.
5. Cut marshmallows in half crosswise using kitchen scissors dipped in cold water. Place one marshmallow half, cut-side down, into each cup. Return to oven 1-2 minutes or until marshmallows are just slightly softened.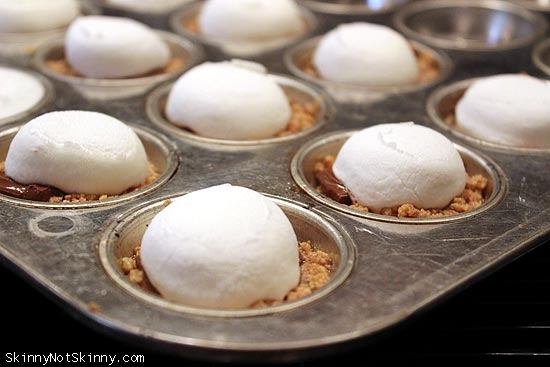 6. Cool in pan for 15 minutes. Carefully remove cups from pan. Cool completely.
7. Break remaining candy bars into a small bowl and microwave on HIGH 45-55 seconds or until melted and smooth. Carefully spoon about 1-2 teaspoons of chocolate on top of each marshmallow.  Let stand 40 minutes-1 hour or until set. Makes 14 cups.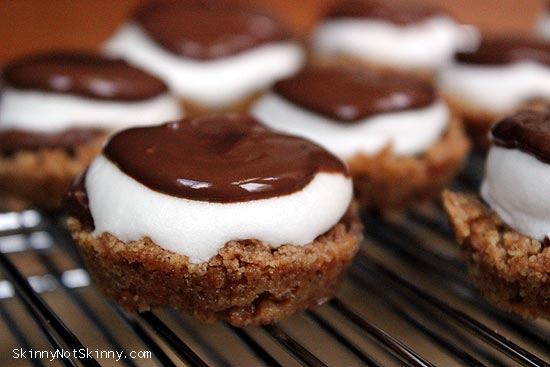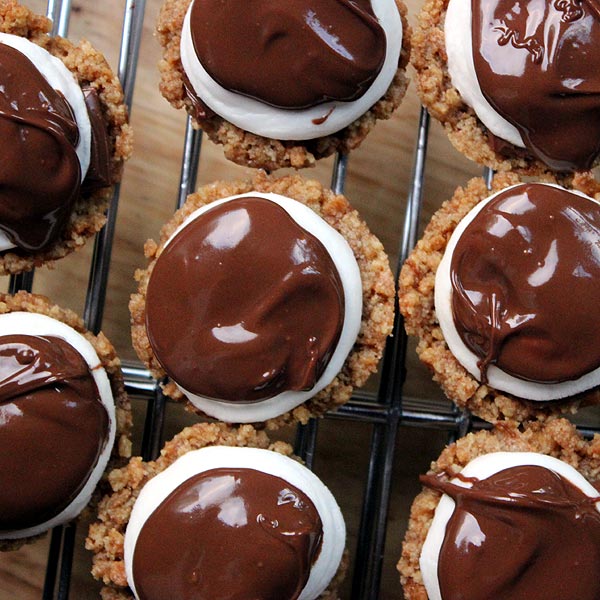 Recipe source: Pampered Chef