Dark Chocolate Peanut Butter Toffee Cookies
I'm on a huge dark chocolate kick lately. It's the "healthier" chocolate, right?! 😉
We spent our fourth day in a row poolside since summer break officially started last week. We are spending the next two weeks at my dad's house waiting for our new house to be complete but we aren't complaining because he has the most amazing pool ever. Seriously, my kids could swim out there all day long. They actually proved that yesterday when they had me out there at the pool's edge from 10am to 5pm. They treat that pool like it is a job.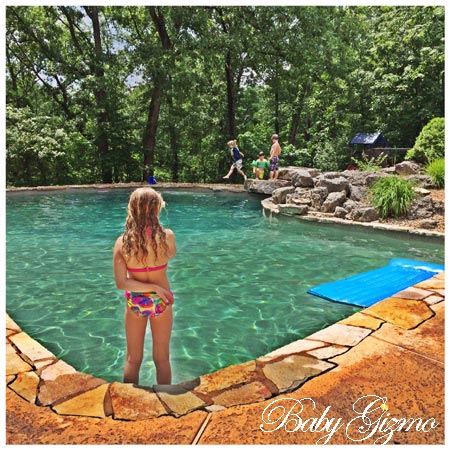 That doesn't mean that they don't need meals or snacks though. To be that "Betty Crocker-type of mom", I whipped up a batch of amazing cookies. These are soft, gooey and I love the addition of the toffee bits to give it an extra flavor that surprisingly goes perfectly with the peanut butter and dark chocolate. Who knew, right?!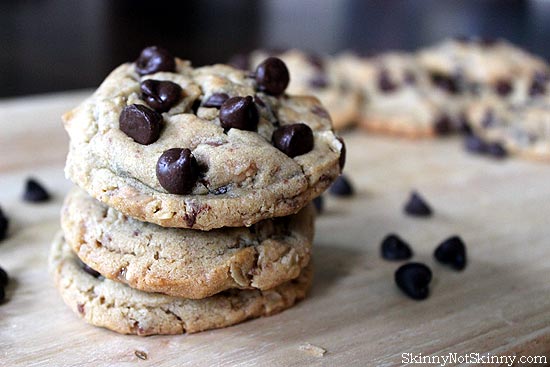 Dark Chocolate Peanut Butter Toffee Cookies
Ingredients:
1 cup butter, softened
1 cup peanut butter
1 cup sugar
2/3 cup brown sugar
2 eggs
1 tsp vanilla
2 cups flour
1 cup oatmeal (quick or old fashioned oats)
2 tsp baking soda
1/2 tsp salt
2 cups dark chocolate chips
2 cups toffee bits
 Directions:
1. Cream the butter, peanut butter, sugar and brown sugar in a mixer.
2. Add eggs and vanilla. Mix. Combine the flour, oatmeal, baking soda and salt and add to the cream mixture.
3. Add the dark chocolate chips and toffee bits to dough and mix by hand.
4. Using a cookie scoop (or just a spoon!) scoop dough into balls (about 1″) on a cookie sheet about 2″ apart. Just slightly flatten dough balls.
5. Bake at 350 degrees for 10-12 minutes. Let cookies sit on pan for 3-5 minutes after baking for easy removal from pan.