It's America's birthday and what better way to celebrate than with a bit of pie? This recipe is one of our family's favorites and berry placement is the perfect activity for little ones who are eager to join you in the kitchen.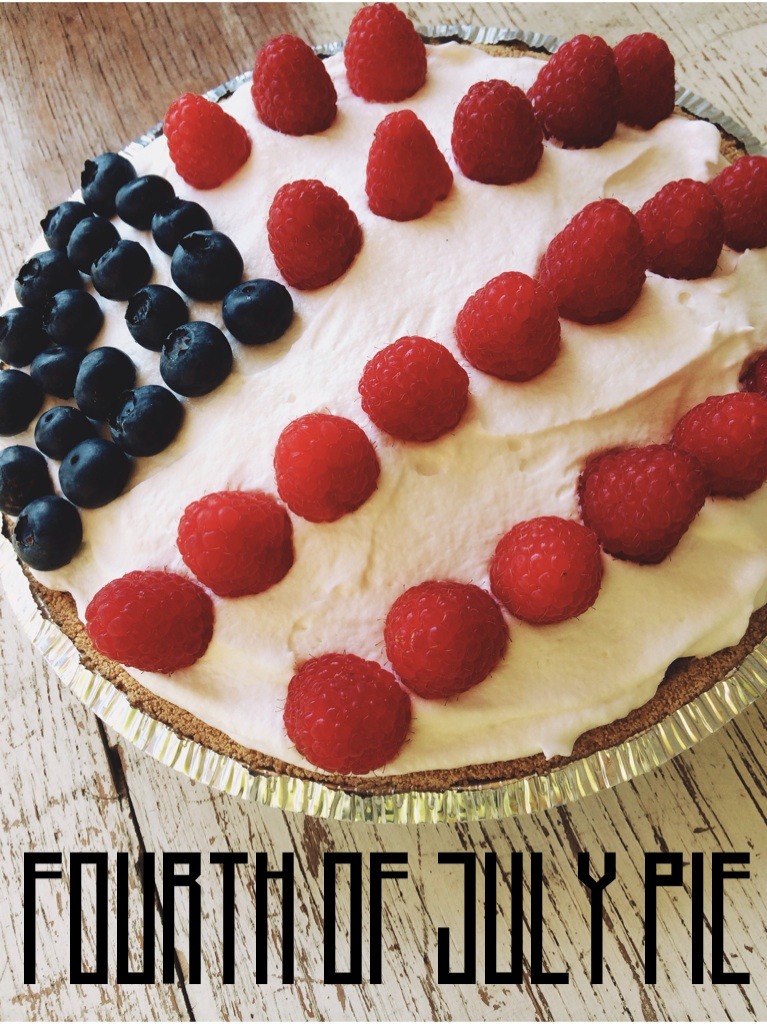 Fourth of July Pie
Ingredients
1 – 9 inch graham cracker crust
4 oz cream cheese, softened
1/2 cup powdered sugar
1 – 9 oz container of whipped cream
1 small package instant chocolate pudding
1 1/2 cups of milk
Blueberries
Raspberries
Directions
In a mixer, whip cream cheese and powdered sugar. Once combined, fold in 1/2 the container of whipped cream. Scoop into graham cracker crust and smooth towards edges.
In a small mixing bowl, prepare chocolate pudding with one small box and 1 1/2 cups of milk. It sets quickly, so as soon as it's blended pour into your pie crust, forming a second layer on top of the cream cheese one.
Refrigerate for 10-15 minutes or until pudding layer is set and firm.
Smooth remaining whipped cream on top of chocolate pudding layer and place berries in a flag formation.
Eat and enjoy! 🙂