Thinking of healthy, travel snacks for the kids can be tricky. When you are on the road it may be easy to bring along packaged snacks but many times they are full of sugar, preservatives and things that aren't so great for the littles. Crispy Roasted Chick Peas (otherwise known as garbanzo beans!) might just be an answer. This salty, crunchy snack is a good alternative to chips that both kids and adults will enjoy and travels easily in a sealed container.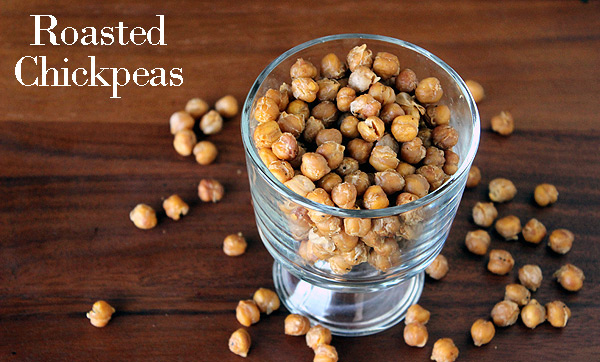 Ingredients:
2 cans chickpeas
2 tablespoons olive oil
3/4 teaspoon of your choice of spice, such as cumin, chili powder, cayenne pepper and ginger (I used Lawry's Seasoned Salt)
Salt and pepper, to taste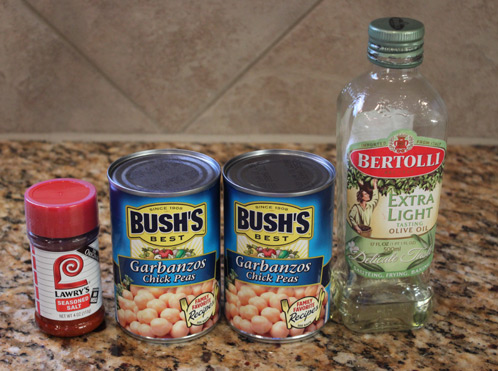 Directions:
1. Pre-heat the oven to 400°F.
2. Drain and rinse the chickpeas and lay them out on paper towels to thoroughly dry. Pat the beans to dry.
3. Combine the olive oil and spices in a medium bowl and whisk to combine. Add chickpeas and toss.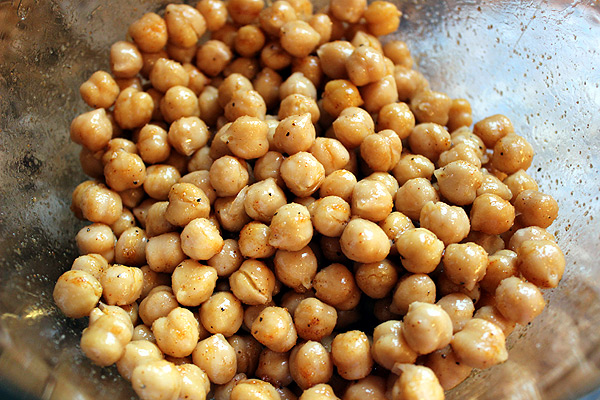 4. Line a cookie sheet with parchment paper and spray with nonstick cooking spray. Transfer the chickpeas to the cookie sheet and season with salt and pepper.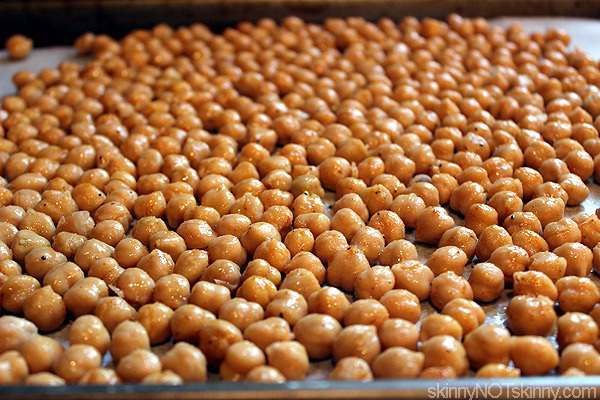 5. Bake for 35-45 minutes, until browned and crispy. Serve hot or at room temperature. (Store at room temperature.)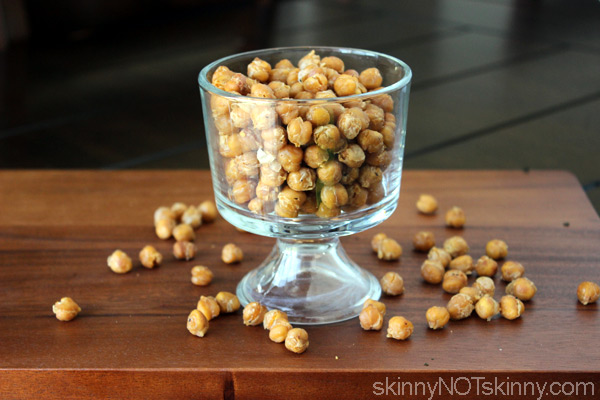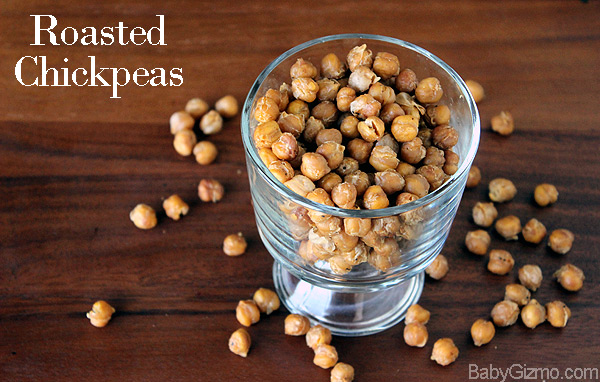 Crispy Roasted Chick Peas
Ingredients
2

cans chickpeas

2

tablespoons

olive oil

you can also use nonstick cooking spray

3/4

teaspoon

of your choice of spices

such as cumin, chili powder, cayenne pepper and ginger (I used Lawry's Seasoned Salt)

Salt and pepper

to taste
Instructions
Pre-heat the oven to 400°F.

Drain and rinse the chickpeas and lay them out on paper towels to thoroughly dry. Pat the beans to dry.

Combine the olive oil and spices in a medium bowl and whisk to combine. Add chickpeas and toss.

Line a cookie sheet with parchment paper and spray with nonstick cooking spray. Transfer the chickpeas to the cookie sheet and season with salt and pepper.

Bake for 35-45 minutes, until browned and crispy. Serve hot or at room temperature. (Store at room temperature.)