How To: Simple Basil Pesto.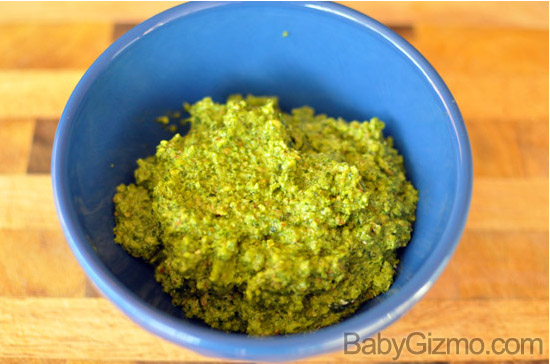 No household should be without some basil pesto stashed in their freezer. It's flavorful, simple to make and is hands down, THE BEST last minute throw together meal. Ever. As a busy working mama I need all the help I can get come dinnertime and anything I can make ahead of time and freeze is always appreciated. Pesto is a saving grace because you can make up a  big batch of it in mere minutes and store it in the freezer for a rainy day. This means you will always have a meal on deck, and one that's healthier and even faster than ordering take out. That's right! I said faster than ordering take-out. Using a couple of frozen cubes of pesto from your freezer and some dry pasta means dinner can be on the table from start to finish in the time it takes to boil the pasta water. This is a god send on those days when you are too tired to cook or (gasp), forget to take something out for dinner.
Pesto takes seconds to prepare and it not only produces one killer pasta sauce, but it's equally spectacular in so many other delicious ways.
Other Uses For Pesto Beyond Pasta:
-Mixed up with some mayo for a creamy and flavorful sandwich spread.
-Stired into beaten eggs for a pesto flavored omelet or frittata.
-Thinned out with some extra olive oil and drizzled over a simple Caprese (mozzarella and tomato) salad.
-Stirred into your favorite tomato sauce. Pesto adds an instant herb and flavor infusion to regular canned or jarred tomato puree.
-Spread over toasted slices of bruschetta for yummy, simple bruschetta.
Simple Basil Pesto
Ingredients:
2 1/2 cups fresh basil leaves that have been washed and dried throughly  (make sure to pack the measuring cup leaves)
2 cloves garlic
1/4 cup pine nuts or any other of your favorite nuts (walnuts and almonds are delicious too).
1/2 cup parmigiano reggiano cheese, grated
zest and juice of 1/2 lemon
1/2-2/3 cup extra virgin olive oil (depending on how thick or thin you want the sauce)
1/4 teaspoon salt
1/2 teaspoon black pepper
Instructions: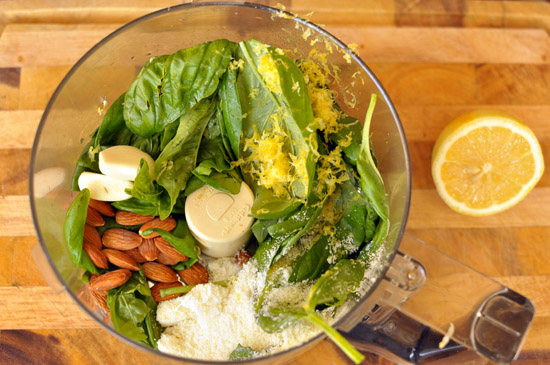 Combine the basil, garlic, and pine nuts, grated cheese, lemon zest and juice in a food processor or blender and pulse until coarsely chopped.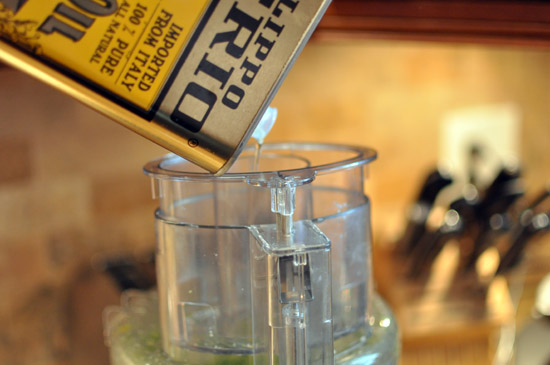 Turn machine on and stream olive oil through the feed tube. Process until fully incorporated and smooth. Season with salt and pepper.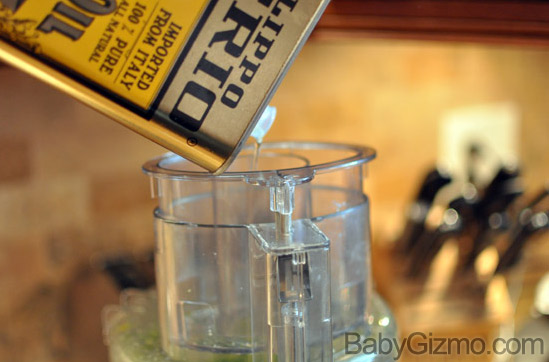 To Freeze:
Place pesto into a clean ice cube tray and cover with tightly cover with a layer of plastic wrap and foil. Freeze for up to three months. Thaw on the counter or the fridge or mix ice cubes right into hot pasta or tomato sauce to melt on their own.