Using Pinterest for Meal Planning (+ Meet Veronica)
Time to meet another new Baby Gizmo Mama!  Veronica is another new addition to our Baby Gizmo Editor family. She lives in Ithaca, NY with her two small children and husband and, of course, we think she's pretty great!
Veronica Armstrong is a stay at home mother and freelance writer. She lives with her husband and two small children in Cornell University graduate student housing while her husband studies for his MBA. 

She blogs at www.CrunchyVTMommy.com about her adventures in natural motherhood, temporary Vermont hiatus, and life as an MBA wife.

Veronica is also a hobbyist photographer that likes to express herself through captures of her ordinary and beautifully hectic life. Maple bacon donuts bring her unbridled joy and coffee is her best friend.
With the popularity of Pinterest growing by the day, we thought her "Using Pinterest for Meal Planning" post was a good way to introduce her. Let's all give her a warm Baby Gizmo welcome!!
Using Pinterest for Meal Planning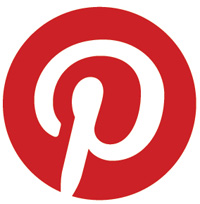 Meal planning was once the bane of my existence. Every week I would find myself scrambling and planning at the last minute for the next week's meal plan. We go food shopping every week and we like to eat food all the time so one would think that I would plan accordingly. That was unfortunately not the case.
My previous meal planning strategy used to involve forcing myself to sit at my desk with my laptop every Sunday morning racking my brain thinking about what my family might want to eat. It was such a hassle to try and think of creative, nutritious, and sometimes original recipes under pressure. With two small children in tow grocery shopping can be epic chore so it is important to be prepared. Meal planning is essential in my household but was so boring to me.
Then I discovered Pinterest.
I already use an iPhone app as a grocery list. That has definitely upped my grocery shopping productivity but now I use my phone for meal planning too. I log on to the Pinterest app. Scroll through my feed and pin anything and everything that looks delicious, easy, or fun to make to my "What I'm Cooking" board. At the end of the week I check out everything I've pinned and I have a variety of meals to choose from for the upcoming week. I then make a shopping list based on the required ingredients and my regular staples, add them to my grocery list app, and head to the store.
It's great! Menu planning is no longer a chore because other (more creative) people are doing the work for me. It is a bit of a collaborative effort and the visually appealing eye candy on Pinterest holds my attention while I scroll through my feed during late night nursing sessions. I have discovered a ton of new recipes and creative ways to spice up dishes I have previously made.
You can even make a new board that allows contributors so your friends can recommend recipes to you. So easy and fun.
Do you use Pinterest for recipe inspiration? Have you ever considered using it as a meal planning resource?
(Do you follow Baby Gizmo on Pinterest yet? Because you totally should!)