Strawberries! They are in season – hallelujah!
We've been eating them by the pint … well, let's be honest, by the flat and we'll be heading out to u-pick soon to stock the freezer. Being high in fiber and vitamin C, I'm happy my kiddos love them and although they eat them plain, I often enjoy mine dressed up a bit. One of my favorite ways to eat strawberries (or fruit of any kind) is with this fabulously simple fruit dip.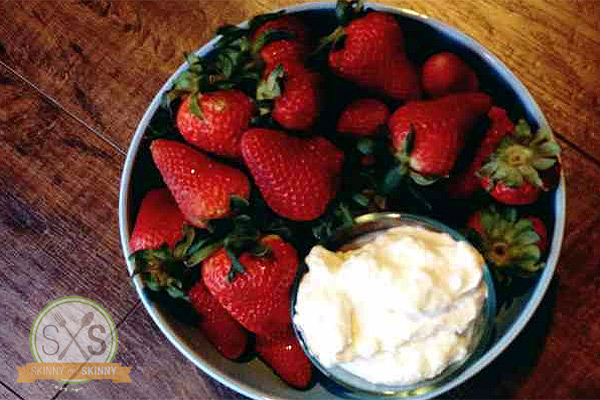 INGREDIENTS
1 container marshmallow cream
8oz of cream cheese
DIRECTIONS
Allow cream cheese to come to room temperature
Scoop marshmallow cream into a large mixing bowl, add cream cheese and blend well
Spatula into a serving dish and spoon into your mouth via your favorite fruit!
Are you gorging on strawberries like me? What's your favorite way to eat them?
Another favorite of mine is to dip strawberries into sour cream and then dip them into brown sugar. Sounds weird, but it's really delicious!