Caramel Brown Sugar Pound Cake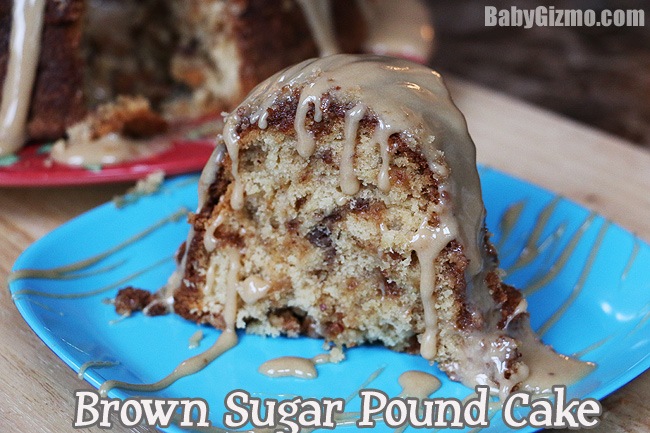 During the holidays with my family, at some point I decided that I had made enough cookies for the time being. I know, blasphemy! There can never be too many cookies, right?!?
Well, I wanted to switch it up and make a cake but nothing like a birthday cake. I wasn't looking for a light summer cake like my Strawberry Cake either. This was the Christmas holidays after all, so it needed to be rich and amazing and sweet! Last year, I made the Pumpkin Crunch Cake (which is ahhh-mazing!), so I didn't want to be a one-trick pony and make that one again. I needed something different.
That's when I came across the Brown Sugar Pound Cake on Pinterest and knew that this was it. I mean seriously, POUND cake just screams the winter holidays, right?!?
This cake was equally as amazing as all my other cakes with caramel sauce on a delicious, moist, brown sugar pound cake. Disclosure: This one isn't for all those New Year's Resolution Dieters. This is a cake to enjoy. To savor. To EAT! So good!
INGREDIENTS
1-1/2 cups butter, softened
2 cups light brown sugar, packed
1 cup granulated sugar
5 large eggs
3 cups all-purpose flour
1 teaspoon baking powder
1/2 teaspoon salt
1 cup whole milk
1 – 8 ounce bag of toffee bits
1 cup pecans, chopped
CARAMEL DRIZZLE
1 – 14 ounce can sweetened condensed milk
1 cup light brown sugar, packed
2 tablespoons butter
1/2 teaspoon vanilla extract
DIRECTIONS:
Preheat oven to 325 degrees.
Grease a 12 cup Bundt pan with Crisco or spray with nonstick baking spray and lightly flour. Set aside.
Beat the softened butter in a mixer until creamy. Add sugars, beating until fluffy. Add eggs, one at a time, beating well after each addition. In a medium bowl, combine flour, baking powder, and salt. Gradually add flour mixture to butter mixture in thirds, alternately with milk, beginning and ending with flour mixture. Beat until just combined. Don't overmix. Stir in toffee bits and pecans.
Pour batter into prepared pan.
Bake until a toothpick inserted near the center of cake comes out clean, 80 to 85 minutes.
Let cake cool in pan for 30 minutes. (Yes, this is important so that the cake won't fall apart when you remove it from the pan.)
Remove from pan, and let cool completely on a wire rack. While the cake is cooling for the last 10 minutes, make the Caramel Drizzle.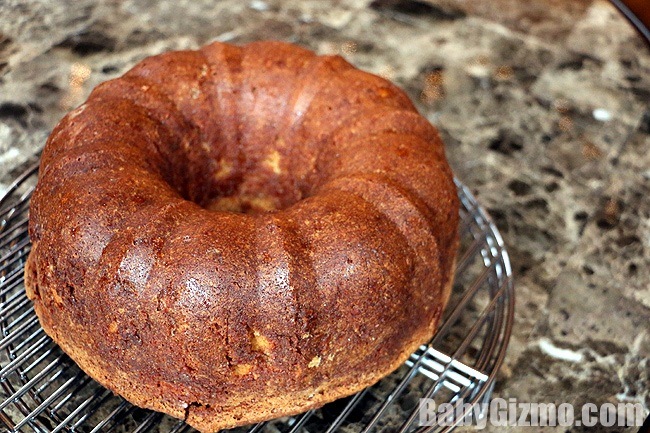 Caramel Drizzle
In a medium saucepan, combine condensed milk and brown sugar; bring to a boil over medium-high heat, whisking/stirring constantly.
Reduce heat, and SIMMER for 5 minutes, BUT whisking constantly.
Remove from heat; whisk in butter and vanilla.
Drizzle the Caramel over cooled cake immediately. You will want to drizzle the caramel while it's still hot because it will harden a bit when cooled and make it harder to pour.
That's it! Just sit down and enjoy because it is ahhh-mazing!