Halloween Funfetti Pudding Cookies
Don't miss another fabulous recipe! Follow us on Facebook for yummy recipes everyday!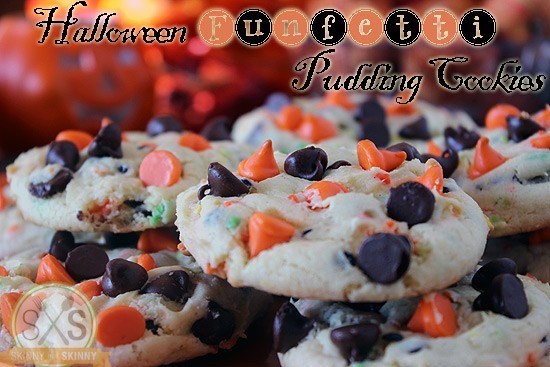 The first day of Autumn was just last Sunday but it seems like overnight everything started looking like Halloween. Leaves are changing, costumes are filling the stores, and pumpkins are everywhere. I have to admit – I love it. September and October are two of the best months in Chicago because the air is crisp, the weather is not freezing yet and all the trees start turning those beautiful red, yellow and brown colors! Plus, Halloween snacks are super fun to make! There are plenty of ways to get creative with baking during the Halloween/Autumn season. Last year, I made the Krispie Spiders, Candy Corn Marshmallow Ghosts, Pizzas Mummies and Marshmallow Witches.
This year, I wanted to try some new things. With my new found love of cake mix cookies, my discovery of the Nestle Toll House Halloween Chocolate Chips and the amazing addition of pudding to cookies, I came up with Halloween Funfetti Pudding Cookies today.
First, have you seen the Halloween Chocolate Chips in the stores yet? I picked mine up at Walmart.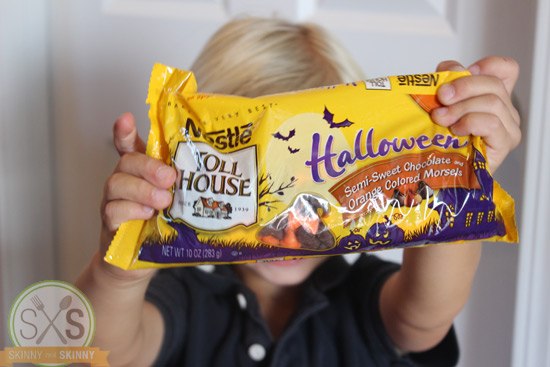 Second, have you actually made cake mix cookies yet? They are the easiest cookies (besides the slice and bake!) in the whole world to make!
Third, you must add pudding to these cookies! They make them soft and amazing! And don't forget the sprinkles to make them "funfetti"! Who doesn't like sprinkles, right?!?
Ingredients:
1 (15 ounce) box White Cake mix
1 small (3.4 ounce) Instant JELLO Vanilla Pudding mix
1/2 cup vegetable oil
2 large eggs
1 teaspoon vanilla
1/2 cup Halloween sprinkles
3/4 cup Halloween Nestle chocolate chips
Preparation:
1. Preheat oven to 350 degrees F.
2. In a large bowl, mix the cake mix, pudding mix, oil, eggs and vanilla until completely combined and dough forms.
3. Stir in the 1/2 cup sprinkles and 3/4 cup chocolate chips.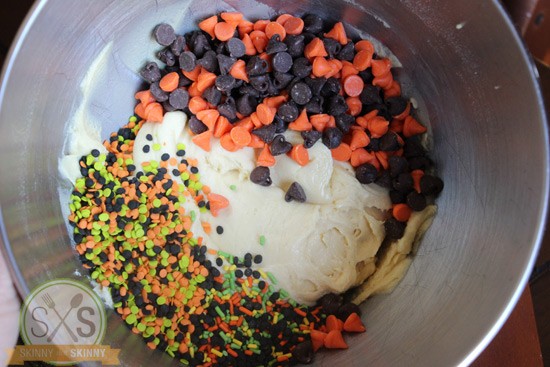 4. With a cookie scoop or just a spoon, scoop cookie dough balls onto baking sheets. I used an additional 1/4 cup Halloween chocolate chips to press into the tops of each cookie to make them very festive.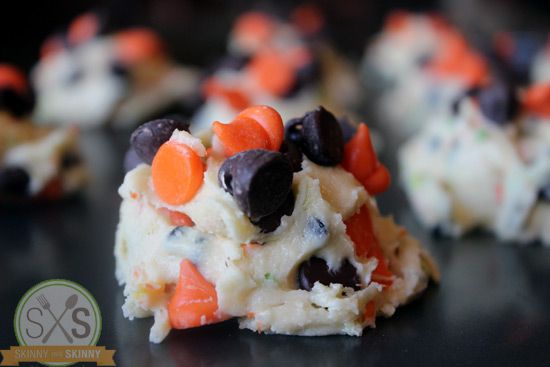 5. Bake for 8-10 minutes, or until slightly golden brown. The centers will still be very soft. Cool for at least 10 minutes before serving.