Twenty Summer Strawberry Recipes
Strawberries are hands-down my favorite fruit. They are yummy, healthy and can be worked into so many different recipes. Since May is officially Strawberry Month (which starts next week – eek! where does time go?!), I thought it only made sense to gather 20 of the most delicious strawberry recipes that I could find to celebrate. I included recipes from across the board from cookies to pies to salads to snacks to give you as many options to celebrate strawberries with me! (Click on the title of each to go to the recipe!)
Angie at Bakerella whipped up these scrumptious cupcakes to showcase her new striped straws, and while the straws are cute, we think the cupcakes look delicious!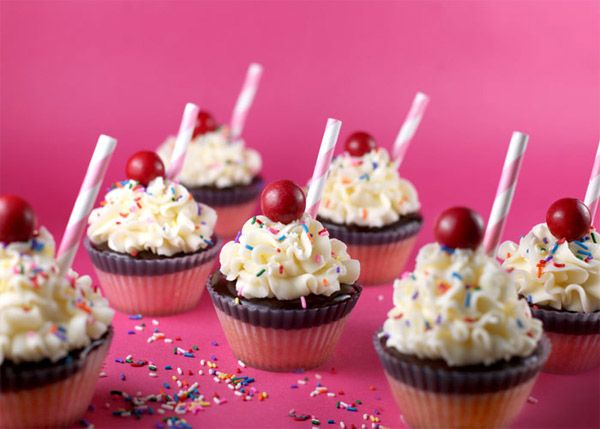 These treats that A Sweet Simple Life adapted from Shape.com are sugar-free, gluten-free, egg-free, and dairy-free. You could definitely grab one of these babies instead of a cookie for a healthy but yummy snack.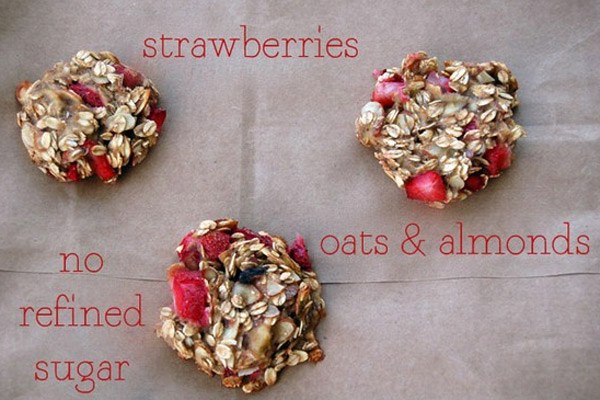 Strawberry Cheesecake Chocolate Chip Cookie Sandwiches
Chocolate chip cookies + cheesecake + strawberries? Heaven on earth. This Mommy's Menu recipe will definitely be making my family's menu very soon.
Smoked Turkey and Strawberry Sandwich
Usually you hear of turkey and cranberries but swap out the cranberries for strawberries and you have something special!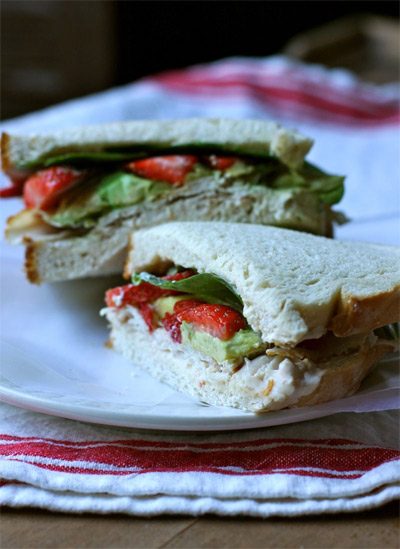 This is an oldie but a goodie and Grateful Prayer Thankful Heart has made it so beautiful, that we want to make it for our next get together.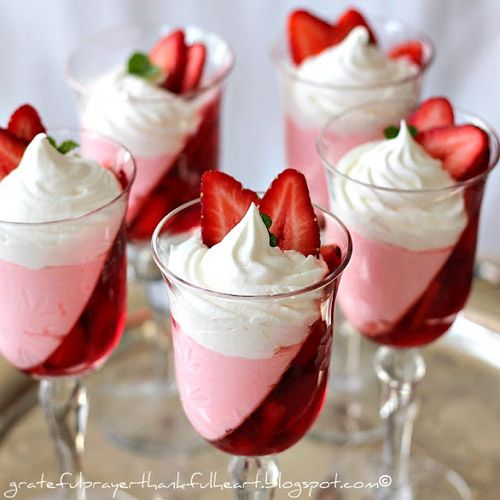 Chocolate, Strawberry and Cookie Parfait
Good ole' Kraft shows you how to make this super simple treat that isn't all that bad for you! Score.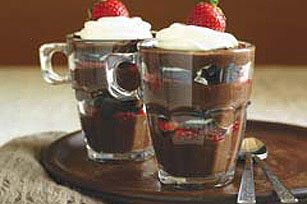 Tammy at Peppermint Plum has us drooling over these strawberry cookie bars that are so easy to make.
Strawberry Cheesecake Stuffed Amaretto Cake Pops (on Pretzel Sticks!)
O.M.G. While it looks like a cake pop on a pretzel stick it is clearly so much more. Like cheesecake and Amaretto-more!!!  My next party will have these! Thank you, Willow Bird Baking!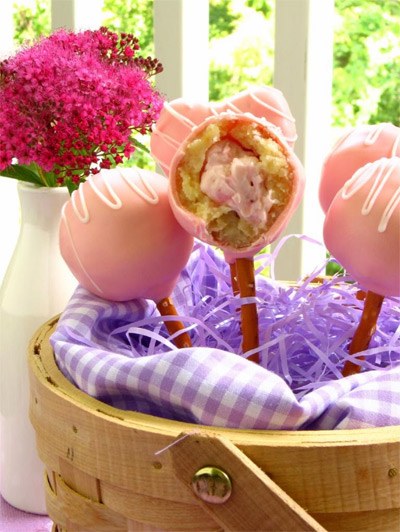 Strawberry Cheesecake Cupcakes
Christy at The Girl Who Ate Everything clearly want me to eat everything on her site including these cupcakes. Yum.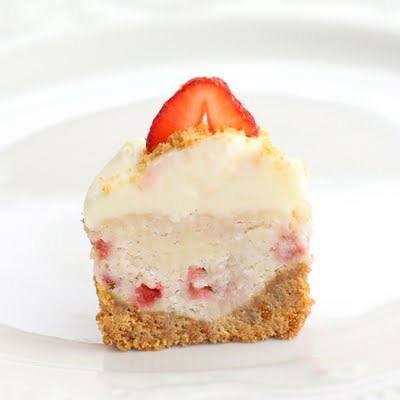 STRAWBERRY BAVARIAN CREAM NO BAKE CHEESECAKE
I'll need to get off my butt and run after eating these but it will be worth it. So worth it. Jonna over at Get off your Butt and Bake has done it so right with these!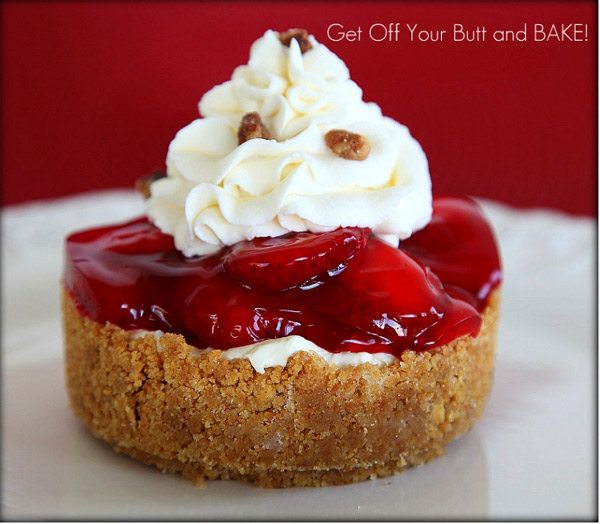 This strawberry salad is yummy, easy-to-make and will even have your kids eating spinach.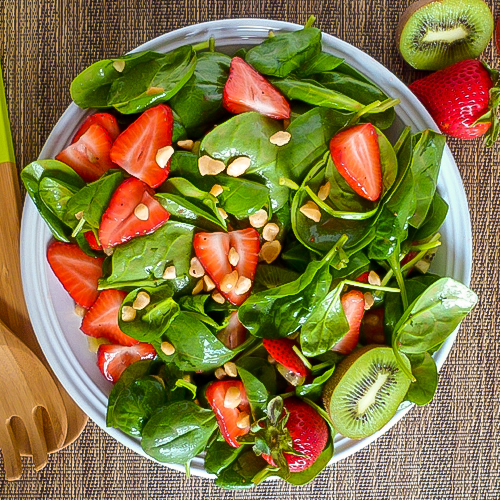 Strawberry Cheesecake Parfaits
Clearly cheesecake and strawberries go together like peanut butter and jelly.  Elaine over at The Italian Dish whipped these up for her husband and they are so easy to make! (Read: No bake!!)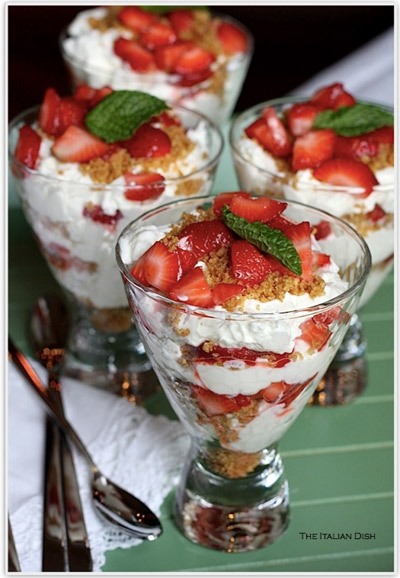 These bars are sweet, chewy and delicious! The Pastry Affair has hit it out of the bakery…umm, I mean ballpark…with these strawberry oatmeal gems.
Strawberry Shortcake Appetizer
The Lady Behind the Curtain makes these shortcake kabobs look effortless! What a great appetizer for summer party?!?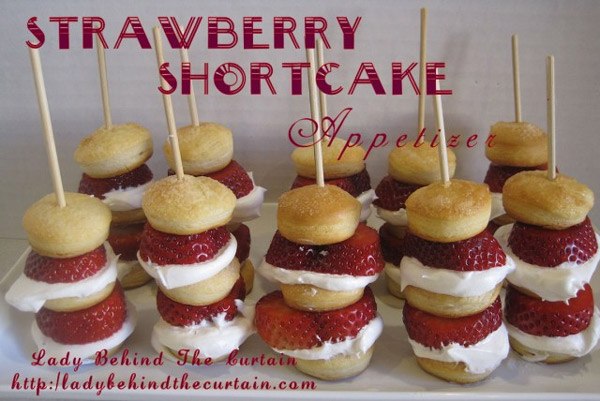 Vanilla Cake with Strawberry Cream Frosting
Best. Strawberry. Cake. Ever.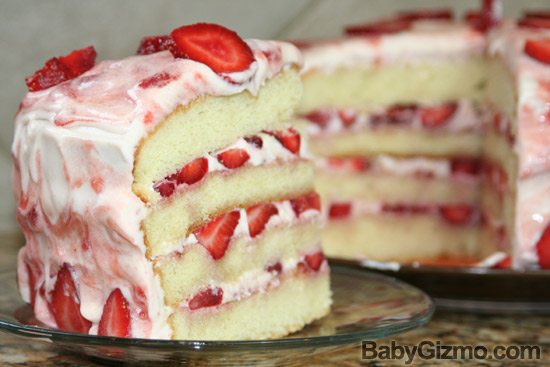 Cheesecake Stuffed Strawberries with Chocolate Drizzle
One word for Budget Savvy Diva: brilliant!
What a healthy snack?! I can totally see storing these in the freezer for an afternoon snack that I don't have to feel guilty about.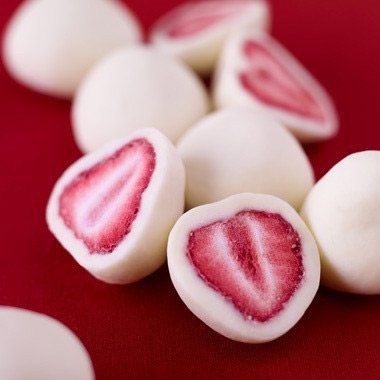 These delicious mini pies from Cooking with My Kid look fun. They are so easy to make that the kids can even help!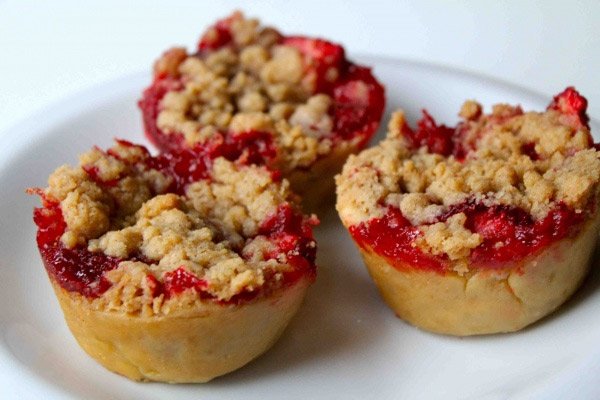 This delectable drink is from Two Peas and their Pod. There are no words.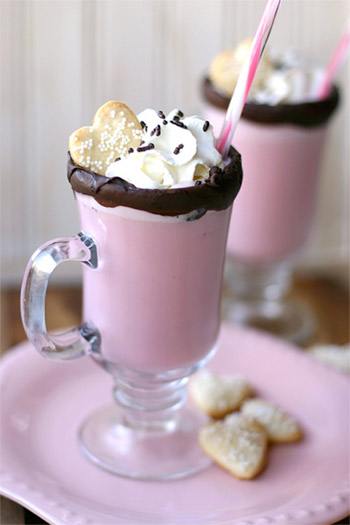 Strawberry Chocolate Mousse Tart
Paige over at A Recipe for Living clearly got the memo that strawberry and chocolate are the best BFFs ever.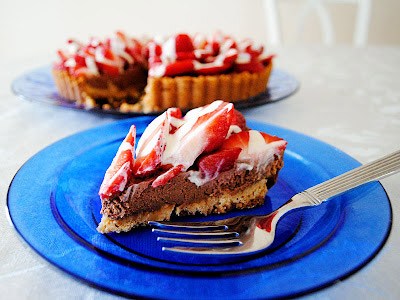 Do you have a favorite strawberry recipe? We'd love you to share it in a comment!
Don't forget to follow us on the Baby Gizmo Facebook Page for up-to-date reviews, recipes, travel features and videos!