Peanut Butter and Chocolate Croissants Recipe
When I said on Friday that I wasn't going to torture you with my recipe-making attempts. Well, clearly I lied.  I should have never made a promise (or rather a statement!) like that. I can't help myself!  Pinterest is getting the best of me and my inner baker!  This is recipe is from another photo I saw on Pinterest but this time I never actually found the original recipe poster.  That's the thing about Pinterest – I clicked through like 3 other sites trying to find the original but couldn't. Well, I just got distracted and honestly stopped looking.
Good thing I didn't need the actual recipe because this one has 3 ingredients.  Yep, that's it. Three ingredients!  The busiest mom in the world would have time for these. I was looking for a yummy snack (I didn't say healthy!) for my kids today and decided to give this one a try. Good thing I did because they are DELICIOUS!  My kids loved them. My husband loved them.  Yes, I totally sneaked one even though it's totally not allowed with the 30-Day Shred!  So yummy!  They aren't the best thing in the world for you but, hey, they are a "treat" not an every meal for you kids type of thing.  Plus, peanut butter is protein, croissants are carbs and chocolate is just pure heaven!
Peanut Butter and Chocolate Croissants
What you need:
Refrigerated Pillsbury Croissant package
Creamy Peanut Butter
Chocolate Chips
How to make them:
Unroll each croissant triangle onto a baking sheet. Sprread with creamy peanut butter. Sprinkle with chocolate chips. Roll the croissant up with the peanut butter and chocolate on the inside.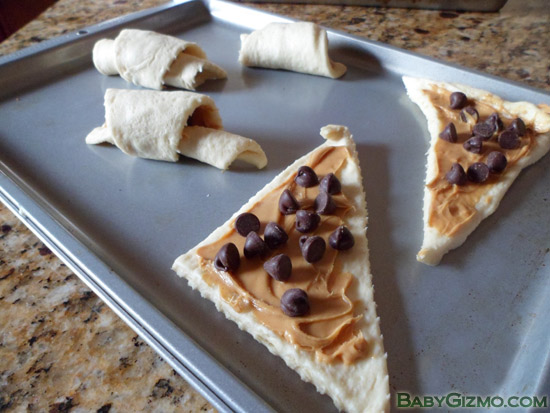 To keep the peanut butter and chocolate from dripping out during baking, I tucked in the edges to basically seal it. (I know, I'm crazy thinking outside the box like that!)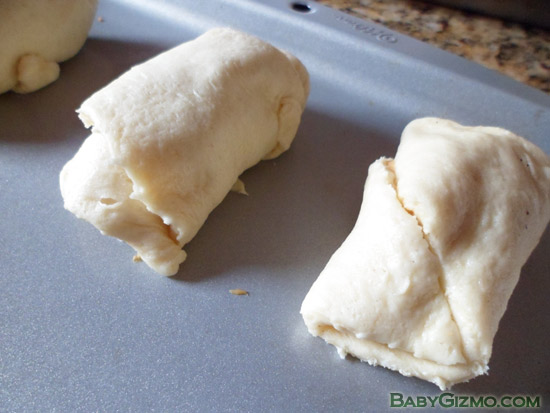 Cook at 375 degrees for 9-10 minutes or until golden brown.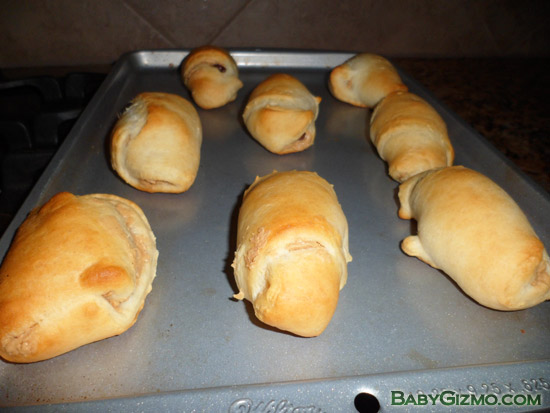 Let them cool for like 3 minutes and enjoy!!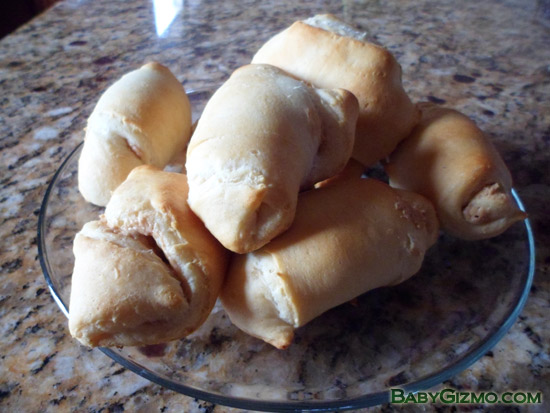 It couldn't be a simpler recipe to make and they are heaven if you like peanut butter and chocolate.  Don't like peanut butter and chocolate?  I'm not sure we can be friends.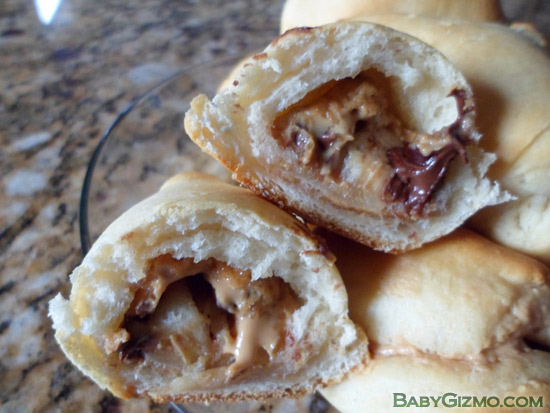 Now, see…aren't you glad I lied about not posting any more of my recipe baking attempts?!?