Sure, you can just buy a jar of hot fudge at the store, but what fun is that? Sometimes it's just better to make things from scratch. It tastes better and you know exactly what is it in. That's why today I'm showing you how to make homemade hot fudge yourself. It really is very simple and it tastes amazing. Plus, you can pick whatever kind of chocolate you are partial to. I'm partial to Ghirardelli chocolate so that is what I use. You can use Nestle, Hersheys or any chocolate that strikes your fancy.
Plus, you might want this recipe handy for tomorrow's recipe. It includes hot fudge! 🙂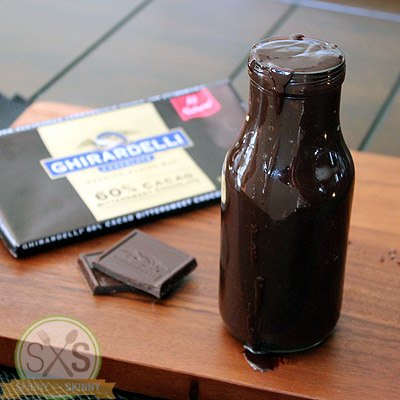 Homemade Hot Fudge
Ingredients:
1/4 cup unsweetened cocoa powder
1/3 cup packed brown sugar (I used dark brown sugar)
2 tablespoons light corn syrup
2/3 cup heavy cream
1/4 teaspoon salt
3 ounces milk chocolate, chopped
3 ounces good bittersweet or dark chocolate, chopped
2 tablespoon unsalted butter, cup into small cubes
2 teaspoon vanilla extract
Preparation:
1. Combine the cocoa powder, brown sugar, corn syrup, cream, salt and half of the chopped milk chocolate in a small sauce pan and stir. Cook over medium heat, stirring, until chocolate is melted. Cook mixture at a low boil, stirring occasionally for about 5 minutes.
2. Remove pan from heat, add remaining chocolate, butter and vanilla and stir until smooth.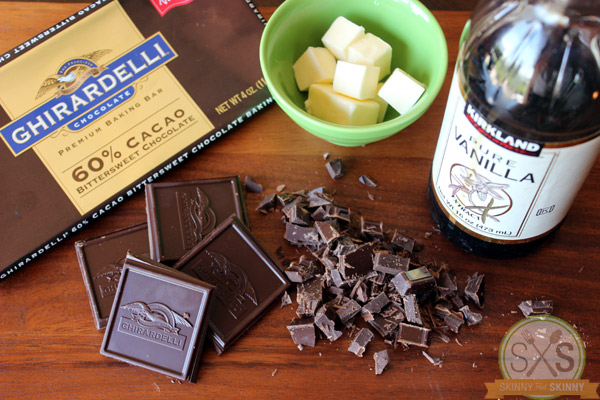 3. I transfer the hot fudge to a fun glass jar for easy pouring.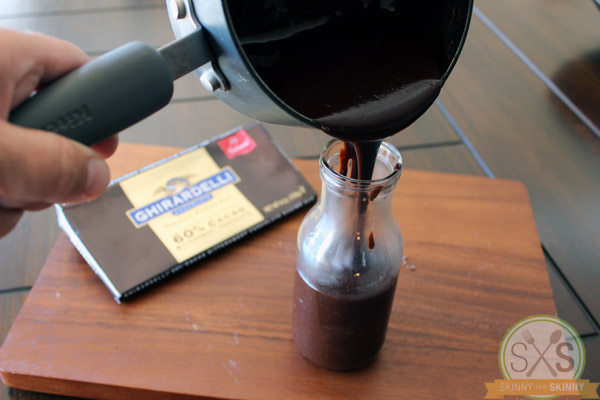 If you have any leftover, it can be refrigerated in an airtight container. All you have to do is reheat it over low heat on the stove or in the microwave.