10 Decadent Chocolate Recipes
Don't miss another fabulous recipe! Follow us on Facebook for yummy recipes everyday!
Did you know that today is International Chocolate Day? That means we should eat nothing but chocolate today, right?! Okay, maybe not but it is like chocolate's birthday and we should celebrate it! I'm a big fan of chocolate. I would bathe in chocolate if I could. (TMI?) It's one of those things that if you don't like it – I'm not sure we can be friends. I'm kidding. Kind of. Okay, I'm not kidding. Everyone should love chocolate!
There are so many things that you can make with chocolate! Desserts, breads, snacks, beverages, breakfast…you name it, I can probably make it with chocolate. Yep, even Chocolate Lasagna!
To celebrate International Chocolate Day, I've rounded up 10 of my favorite decadent chocolate recipes. Enjoy!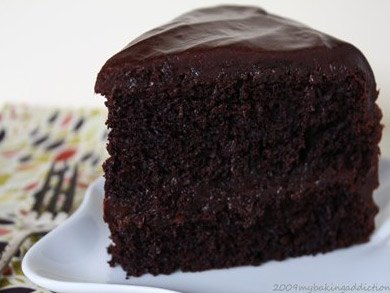 This Black Magic Cake by My Baking Addiction (originally from Hersheys) is said to be one of the best. It's dark chocolate goodness that is easy to make and will definitely give you the chocolate fix that you need. Sometimes it is better to skip the box and make your cake from scratch. This is one of those instances!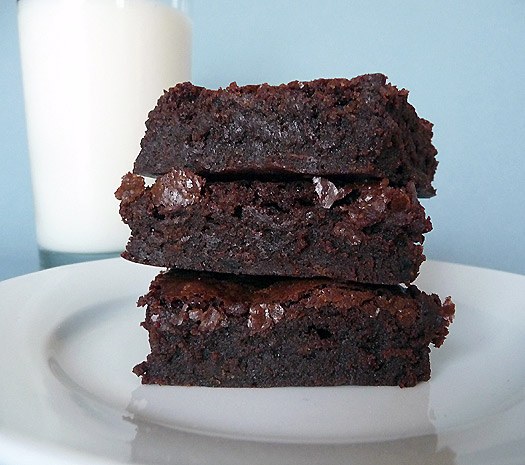 This is the recipe of the famed Baked Brownie. This recipe brought to you by the Brown Eyed Baker is rich, decadent and will definitely need a tall glass of milk on the side.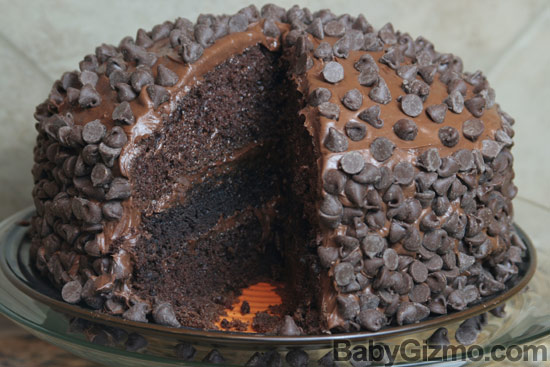 With the Death by Chocolate Brownie Cake from Baby Gizmo (yep, that's us!), we combined the dark, rich goodness of brownie with the chocolatey, deliciousness of cake and topped it with even more chocolate. It only makes sense to make this on International Chocolate Day!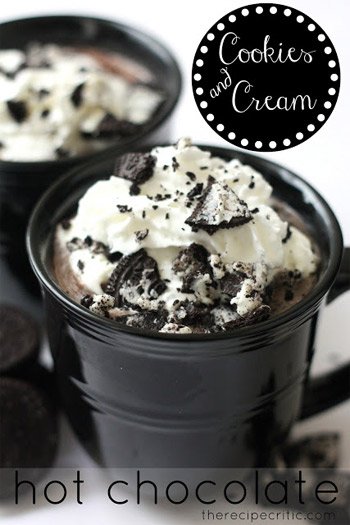 Chocolate comes in different forms besides just cake, brownies and cookies. You can drink chocolate! This Cookies and Cream Hot Chocolate from the Recipe Critic is easy to make, only needs a few ingredients and is perfect for the fall and winter days that are ahead.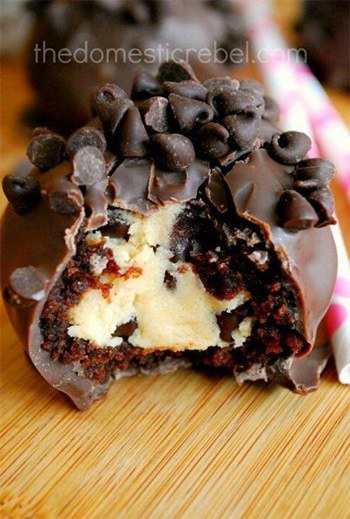 Want a dessert that isn't just chocolate? These Cookie Dough Brownie Bombs by The Domestic Rebel will do the trick! Moist brownie wrapped around cookie dough and dunked in chocolate started the entire brownie bomb craze that is happening now.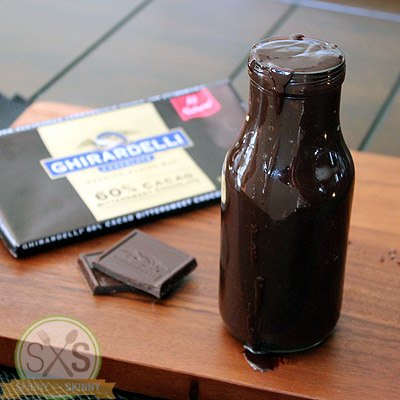 Homemade Hot Fudge is so much easier to make than you would think. This Hot Fudge recipe by Skinny Not Skinny is so much better than buying it in a jar and doesn't take too much time to whip up.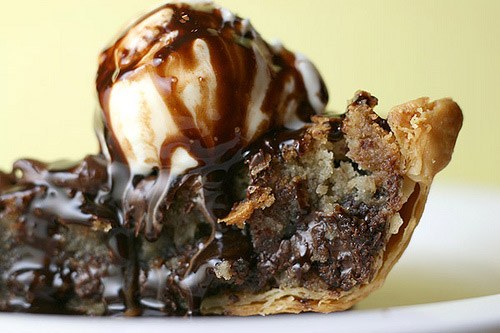 Chocolate Chip Cookie Pie was one of my go-to desserts when I baked as a teenager. It's ooey, gooey and simply fantastic served warm with ice cream on top. The recipe is originally from Nestle, but since Bakerella had the most delicious-looking photo, we decided to highlight her recipe!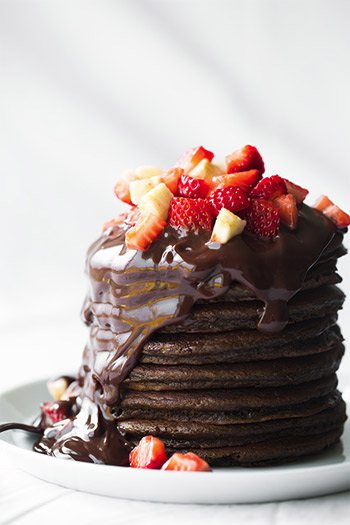 Chocolate for breakfast seems so wrong that it has to be right! These Chocolate Pancakes by Cooking Classy are a pile of yumminess that you just have to make. The fresh strawberries counteracts that chocolate sauce making it a little healthy, right?!?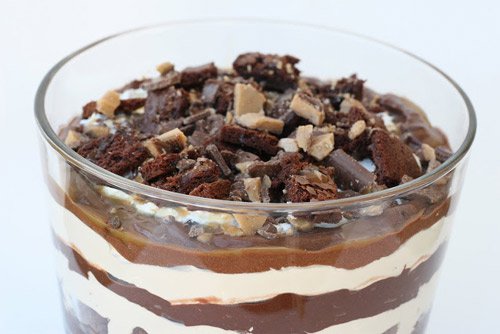 Layered desserts are just the best! They are layers of everything you love all in one big bowl. (One exception may be Joey's ground beef trifle on that Friends episode.) I've made this Caramel Brownie Trifle by Glorious Treats many times and it is always a hit with the family!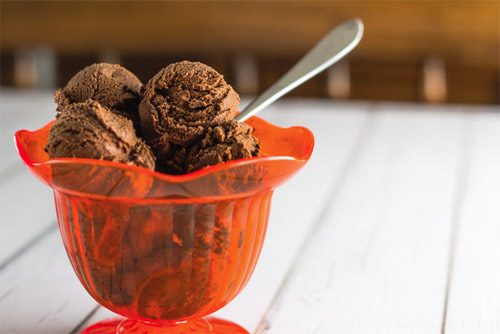 Sure you can just grab a half gallon of ice cream at the grocery store and call it a day but making your own with pudding is much more fun. If you have an ice cream machine, this Chocolate Pudding Ice Cream by Nerds and Nonsense is super easy to make!
Is that enough chocolate inspiration for you? Did we miss your favorite recipe? Let us know what your favorite chocolate recipe is in a comment below.