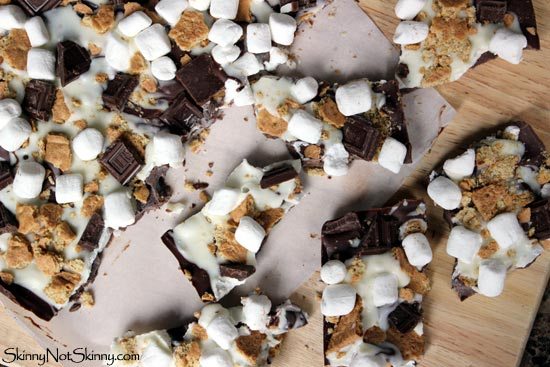 Beware! If you are on a diet (which is just wrong during the holidays, by the way!), you might want to steer clear of my food posts for the next week or so. Holiday baking is in full effect at my house! Cakes, brownies, cookies, candy – we are making it all. This morning we whipped up an easy batch of S'Mores Bark. Three types of chocolate crammed with marshmallows, graham crackers and chocolate bars – what's not good about that?!?
The best thing about this candy is that it is super easy to make and the kids can help! You can even make it with the types of chocolate you like. Dark, milk, semi-sweet, white – it's all fair game!
Here's how I made it:
Ingredients:
12 oz dark chocolate
12 oz milk chocolate
8 oz white chocolate
3/4 cup broken graham crackers (not crushed)
3/4 cup mini marshmallows
2 Hershey chocolate bars (broken into pieces)
How to Make:
1. Line the bottom of a 15×10 inch cookie sheet with parchment paper.
2. Melt the dark chocolate, milk chocolate and white chocolate in separate bowls in the microwave or double boiler. I put each bowl of chocolate in the microwave (separately) for 1 minute 30 seconds and made sure to watch it carefully.
3. Spread melted dark chocolate onto 1/2 of the prepared cookie sheet. Spread the melted milk chocolate onto the other side. Spoon white chocolate over the top of all the chocolate. Swirl white chocolate through dark/milk chocolate using a knife.
4. Sprinkle with graham cracker pieces, mini marshmallow, and broken chocolate bars. Lightly press topping into chocolate. My little helpers assisted in this process happily.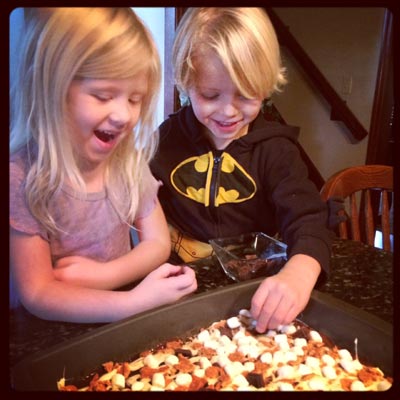 5. Place in refrigerator and allow to refrigerate for at least one hour to cool and set.
6. Break into pieces and store in an airtight container in the refrigerator.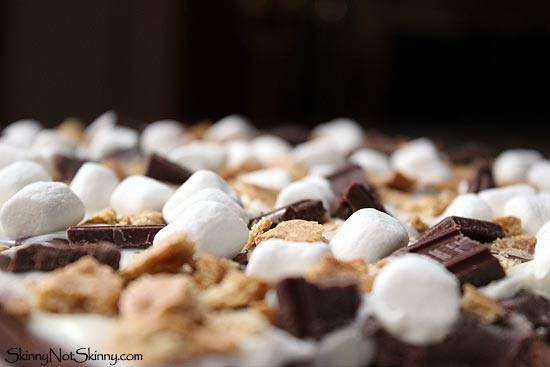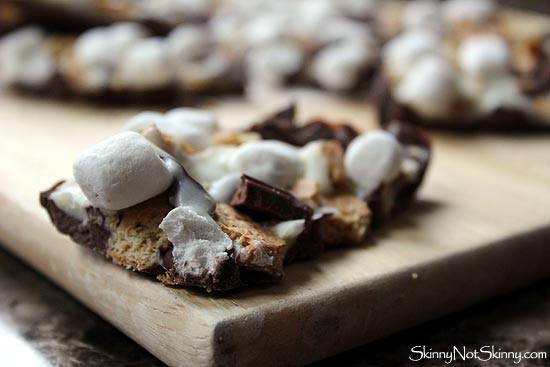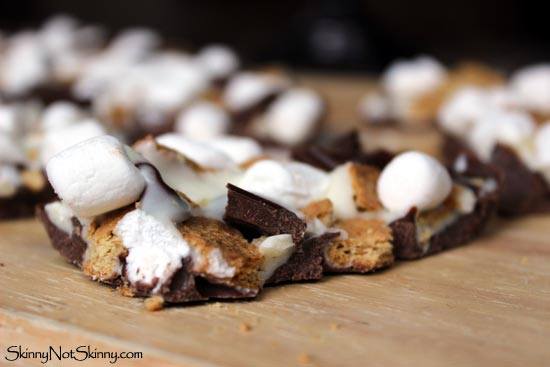 8 oz white chocolate