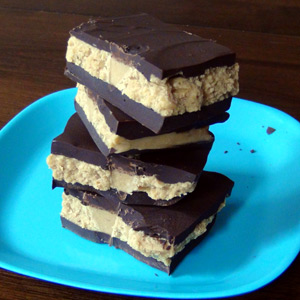 Ever had Buckeye Balls? You know, those peanut butter balls of yumminess dipped in chocolate? If you haven't tried them, you should! My family loves them! They are the perfect combination of peanut butter and chocolate. My only problem with them is that sometimes I just don't like the process of making them. It's not hard but sometimes rolling the peanut butter mixture and then individually dipping the balls in chocolate can be a bit tedious if you are short on time.
If you find yourself (or your friends and family) needing a peanut butter and chocolate fix in a jiffy, then you will love this Peanut Butter Cup Bark. You could call it Buckeye Bark but I think Peanut Butter Cup Bark describes it perfectly because that is exactly what it tastes like. Plus, you could have this made from start to finish in less than 30 minutes without ever turning on the oven.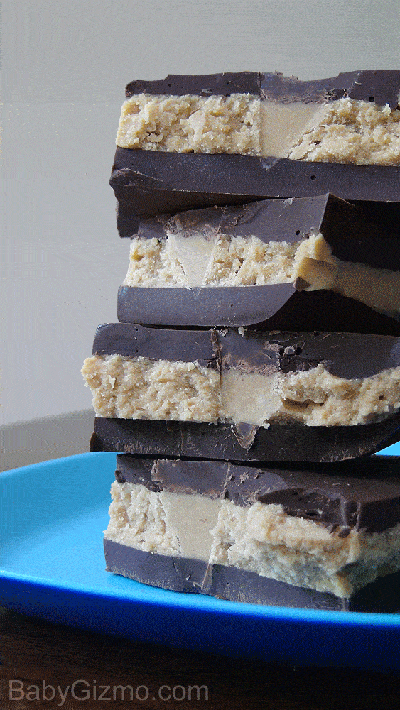 Peanut Butter Cup Bark
Ingredients:
2 ½ lbs of chocolate (your favorite candy chocolate!)
16 oz creamy peanut butter
2 cups powdered sugar
½ cup (1 stick) butter, melted
1 tsp vanilla
Preparation:
Line a cookie sheet with parchment paper. Melt 1 ¼ lbs of chocolate in the microwave or double boiler. Spread melted chocolate into the prepared pan. You don't want the chocolate too thin but not too thick either. (I should have made my chocolate layers a little thinner.)
Place chocolate layer in freezer.
In mixing bowl, blend the peanut butter, sugar, butter and vanilla until smooth.
Remove chocolate layer from freezer and spread peanut butter mixture on top.
Return pan to freezer.
Melt the remaining 1 ¼ lbs of chocolate.
Remove pan from freezer and spread chocolate on top of the peanut butter layer. Freeze until set. Lift out of pan with the parchment paper bottom.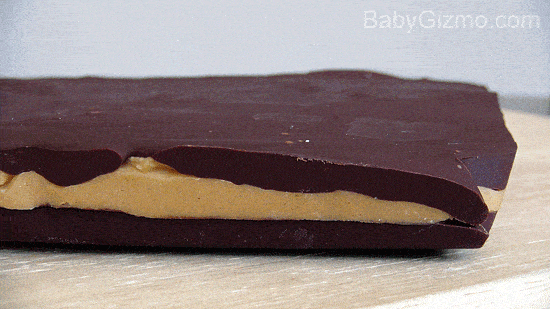 8. Break up into small pieces with a knife. This is "bark" so you don't need straight, clean lines. This candy is very rich (like eating peanut butter cups, so make the pieces small.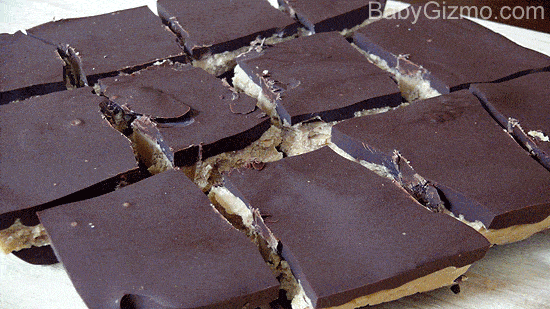 Since this "bark" is so rich, it serves a lot of people.