Fifteen Recipes to Celebrate National Pretzel Day
Today is National Pretzel Day! Who knew, right?!? Well, with my recent obsession with pretzel crust, I knew it. To celebrate this random holiday…I can call it a holiday, right?!…I've gathered 15 of the yummiest pretzel recipes to share with you. From traditional pretzels to ones that are stuffed to pretzel crust, there is a recipe for every pretzel lover out there.
Ultimate Pretzel Crusted Peanut Butter Cookie Candy Brownie Bars
You knew I had to include my own recipe, right? This brownie bar recipe went viral a few months ago and has been talked about everywhere from radio to TV to print. Yep, it's THAT good!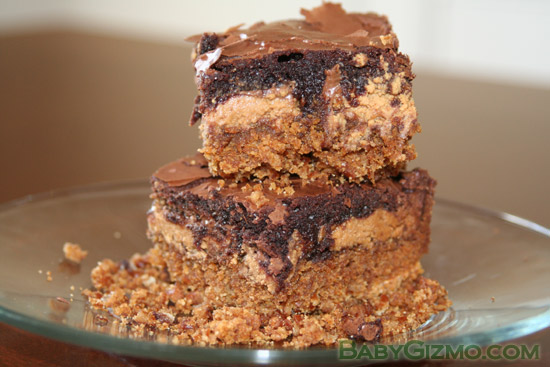 This yummy mini dessert from Baking with Basil (adapted from allrecipes.com) has paired the salty crust with a light and airy strawberry cream cheese filling.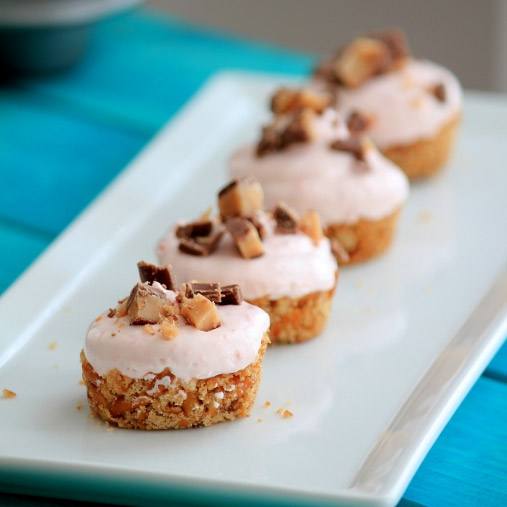 I think my kids would love these little gems from Pip & Ebby or they would make a great appetizer.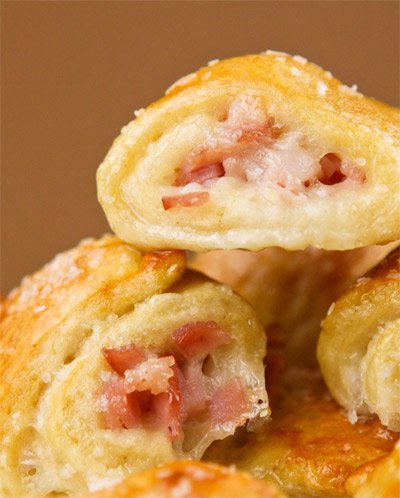 Honey Mustard Pretzel Chicken Tenders
These chicken tenders by Christina for Baby Gizmo are just crazy delicious!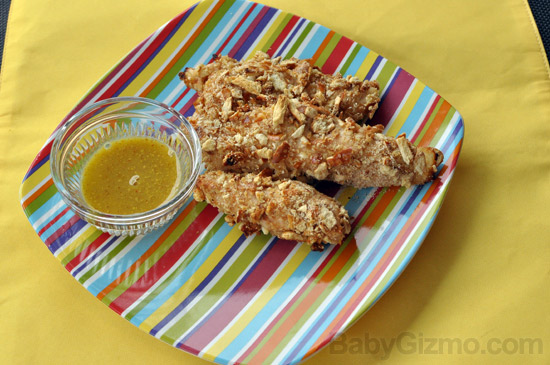 Most kids like hot dogs and pretzels. Combine them like Smells Like Home did and you have a fun and tasty lunch!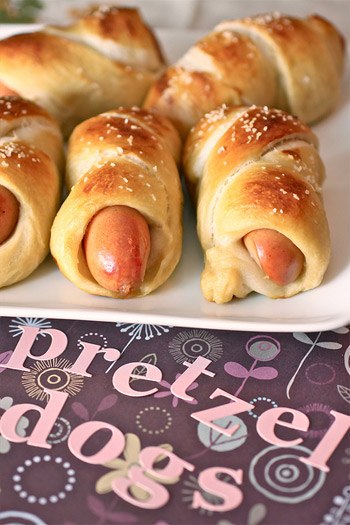 Pretzel Crusted Peanut Butter Cup Blondie Pie
Clearly I'm not the only one who is a fan of pretzel crust. Shelly from Cookies and Cups must be too since she obviously came up with heaven pie!  Deee-licious! Don't forget the ice cream with this one! You are going to need it!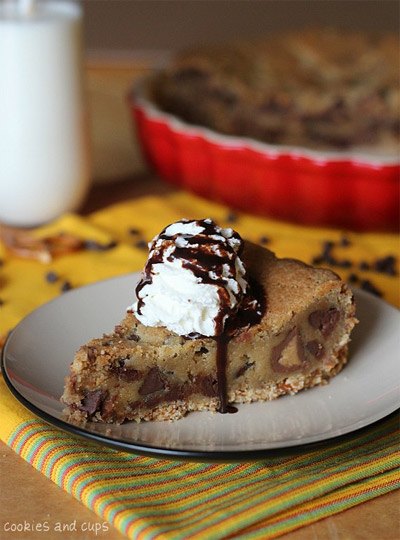 Double Chocolate Peanut Butter Pretzel Bites
All I can say about these bites from Love from the Oven is "get in my belly!"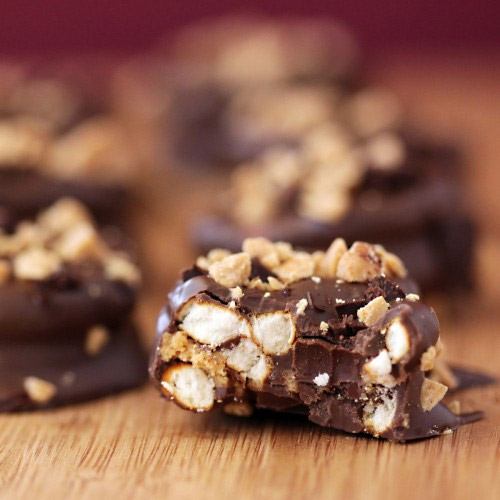 Pretzel Crusted Double Chocolate Caramel Cookies
My pretzel crust was in full force when dreaming up these cookies.
Peanut Butter Pretzel Krispie Treats
Cookies and Cups took krispie treats above and beyond with this concoction. So good!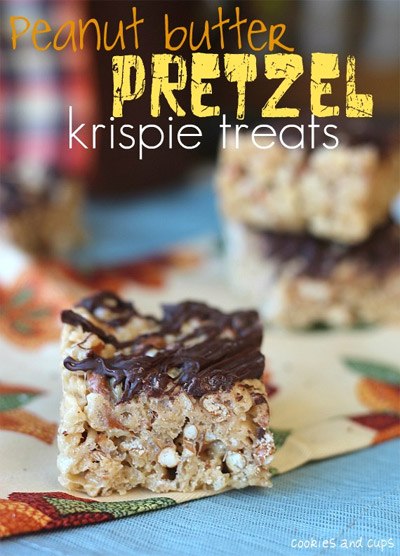 Chocolate & Peanut Butter Chip Pretzel Cookies
Sweet and salty from Sugar Cooking. Nuff' said.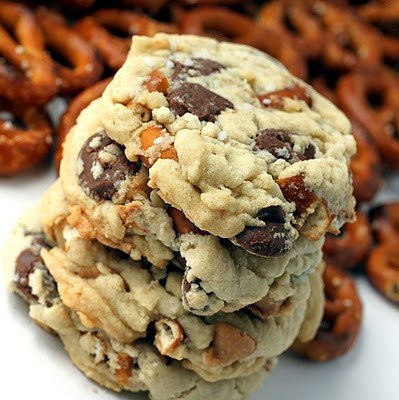 Chocolate Peanut Butter Pretzel Bites
The Naked Kitchen sure knows their balls.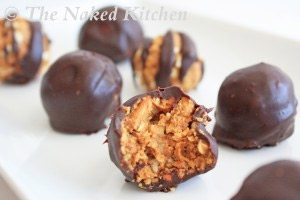 Pizza Pretzel Bites
These pretzel bites from Sweet Peas Kitchen are perfect for the kids!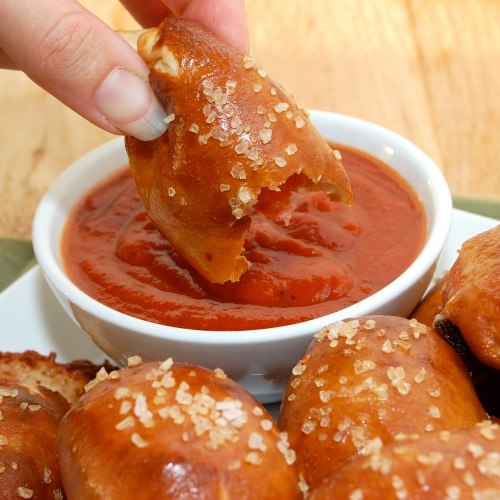 Peanut Butter Pretzel Ice Cream
This ice cream from Alana Bread is just so ridiculously good.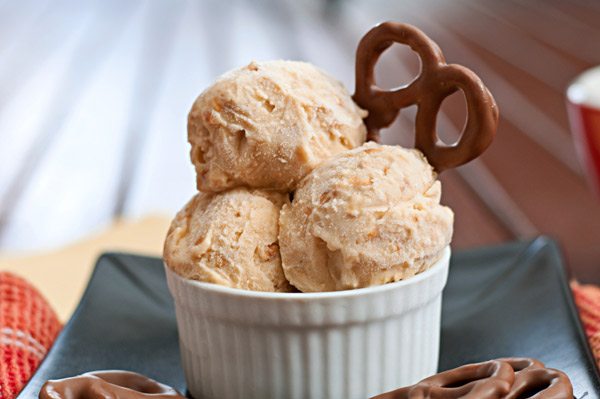 I made these bites a couple months ago from Two Tiny Kitchens and let me warn you that you will not be able to eat just one.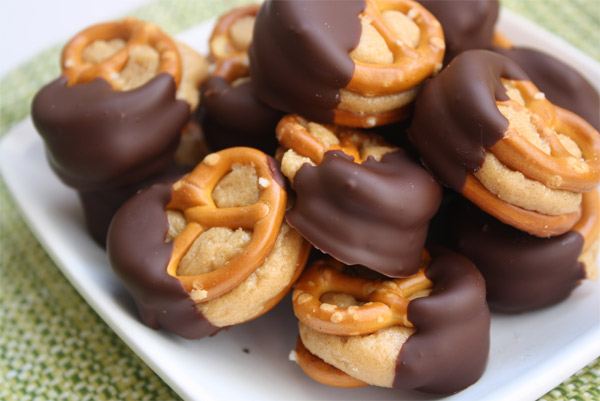 Let's end with King Arthur Flour's Hot Buttered Soft Pretzels, shall we?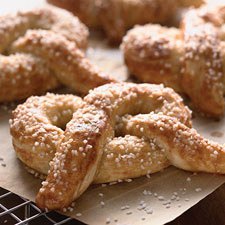 What is your favorite pretzel recipe? We would love you to share it with us in a comment.
Don't forget to follow us on the Baby Gizmo Facebook Page for up-to-date information on all our great giveaways, reviews, recipes, travel information and more!
xoxo,
Hollie