How to Make a Chocolate Chip Calzone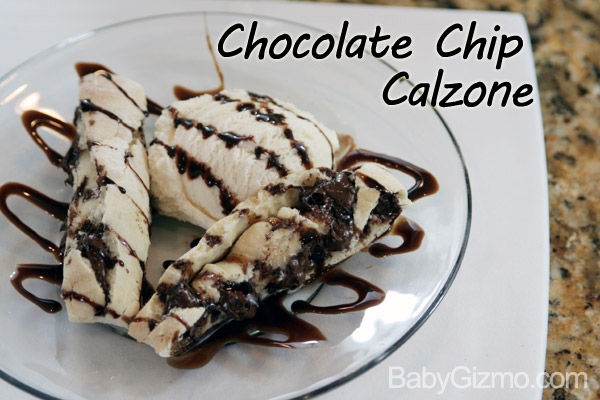 Today for "Foodie Friday" we are showing you how to make a delicious Chocolate Chip Calzone just like Claim Jumper Restaurant makes.The only thing we changed with the calzone is that we didn't include white chocolate chips with the semi-sweet chips. Claim Jumper does this and it is delicious so you can make it either with or without white chocolate chips.
Ingredients –
Pillsbury Pizza Crust (or homemade pizza crust!)
6 oz Chocolate Chips (any kind – I use semi-sweet)
Hershey Syrup
Vanilla Ice Cream
Preparation –
1) Lay out a sheet of wax paper and sprinkle flour to keep the dough from sticking.
2) Roll out the pizza dough into a thin layer (about a 1/4-1/2 inch thick) on your wax paper surface.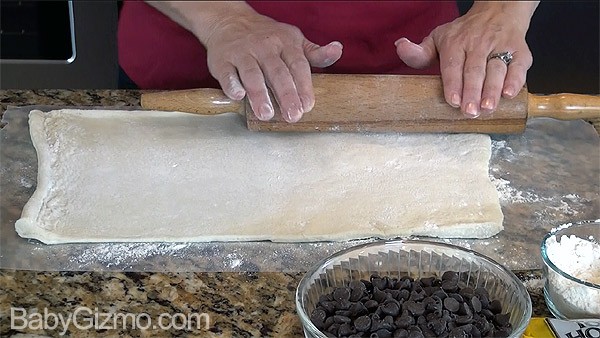 3) At one end sprinkle a handful of chocolate chips about 1 inch from the edge. Fold the end of the dough over the chocolate to cover them completely. Repeat with more chocolate chips and folding until you use up all the dough. *Watch the video to see this in action!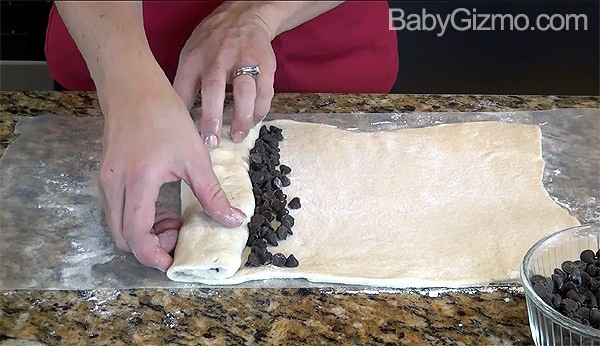 4) Once you have folded all the chocolate inside the dough, press firmly on the edges to seal it. Transfer the calzone onto a baking sheet.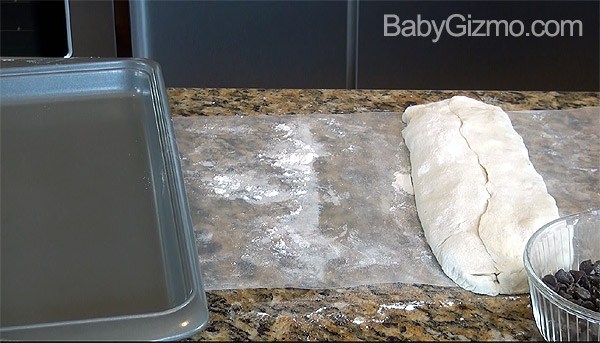 5) Bake in the oven at 400 degrees for 12-15 minutes or until golden brown. Slice into pieces.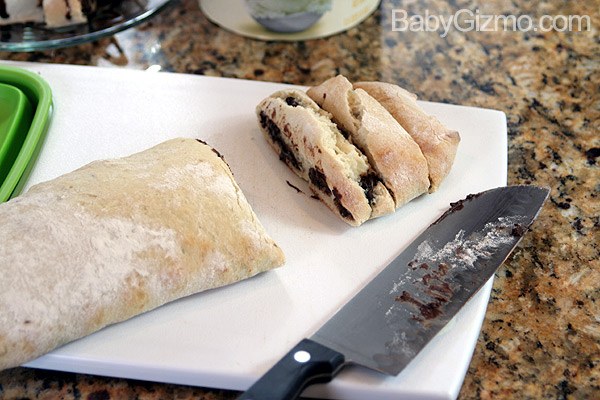 6) Serve immediately with vanilla ice cream and Hershey's Syrup.