Ultimate Chocolate Chip Cookie Oreo Brownie Bars
Dear Pinterest,
I can't quit you!  I NEED to quit you! My thighs NEED me to quit you! But I obviously can't. You are an online drug that sucks time away from my work and my life. Good thing you give me things like yummy brownies or it would totally be a one-sided relationship!
I know baby gear is my expertise and I should stick to strollers but here's the thing.  The more strollers that I have to get done – the more I want to bake. It's like my stress reliever. Yep, I'm a stress baker! There…I said it!  I LIKE TO BAKE!  I like strollers too but if you gave me a brownie AND a stroller – I'd be in heaven. The problem is that I should be working…filming…reviewing…writing…answering emails…yet, I'm scouring your yummy pages of Food & Drink for my next fix. Why can't I just land on the grilled chicken recipes and forget about the brownies?  I just can't. Don't judge.
I'd like to say we're through but you know I can't. You had me at "Pin it".
xoxo,
Hollie
Okay, so this afternoon instead of working on the Baby Jogger City Mini GT review, I was making brownies. But in my defense, these aren't just any brownies. These are everything that is right in the world. Chocolate chip cookies, Oreos and brownies all in one delicious bar. Yeah, what's not good about that?!? And yes, you guessed it – found the recipe on Pinterest! (Why not follow me HERE because I really do find the best stuff?!)  I did my good blogging detective work to find what I think is the original poster of this recipe. Good old Kevin and Amanda are the ones to blame for this one! Sure, there are others that claim to be the creators of this recipe on Pinterest but from what I've seen – Kevin and Amanda were the first.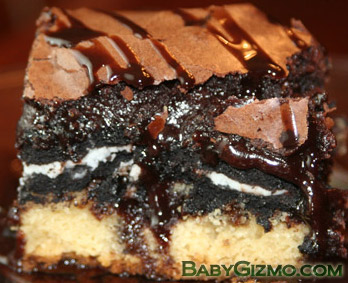 I saw the photos…read the recipe…and headed to the store immediately. This Pinterest obsession is becoming ridiculous! I'm so glad I did because these brownies are totally worth it. Like sinfully delicious – forget-about-the-calories-yummy! Plus, they are pretty darn easy to make.
Ultimate Chocolate Chip Cookie Oreo Brownie Bars
Ingredients: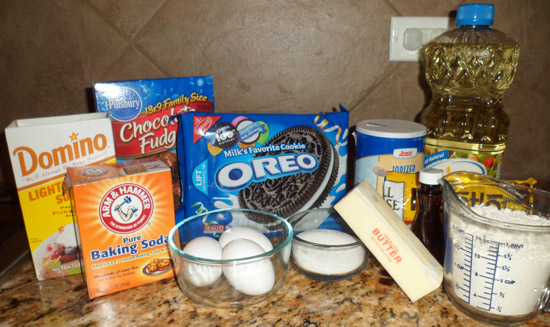 Package of Brownie Mix (+the eggs, oil and water needed for that!)
Package of Chocolate Chip Cookie Mix (I opted to make the Original Toll House Chocolate Chip Cookie Dough from scratch! If you go this route – use a little less flour than you normally would to keep the cookies moist.)
Package of Oreos (regular or Double Stuffed – you choose!)
How to Make Them:
1.  Preheat oven to 350 degrees. Line a 9×9 baking pan with wax paper or foil and spray with cooking spray. (You can opt for a 13×9 pan if you want thinner bars.)
2.  Make your cookie dough whichever way you like and spread in the bottom of the pan. If you are making a full batch of homemade Toll House cookie dough, you will only need half the batch!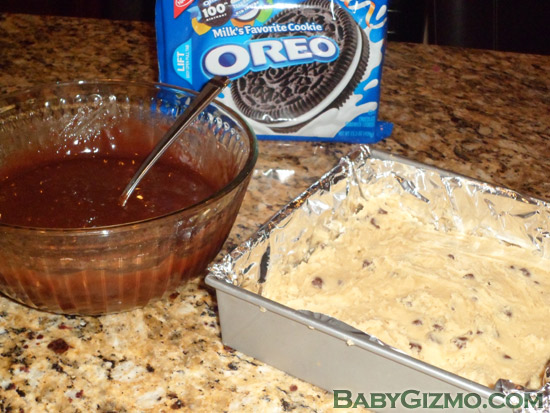 3. Cover your cookie dough with Oreo cookies.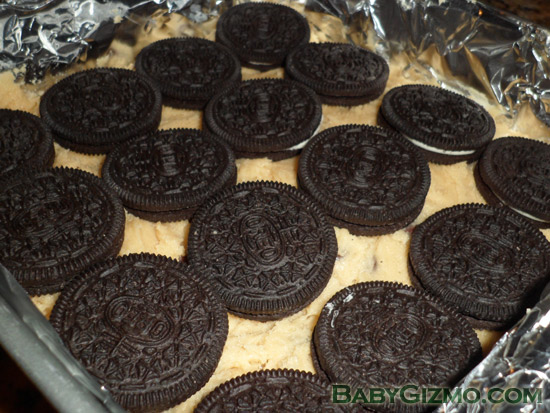 4. Whip up your brownie mix and pour evenly over the Oreo cookies.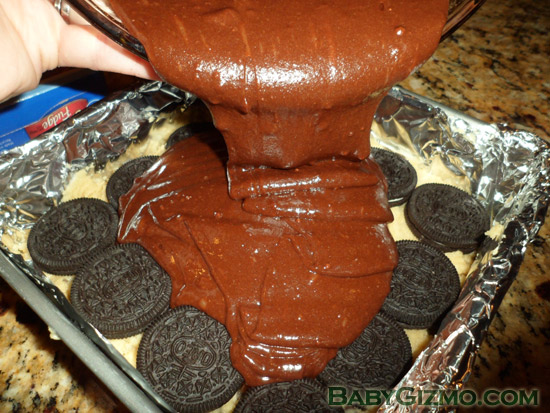 5. Bake at 350 degrees for 40 minutes.
6. Cool for 5 minutes and then enjoy!  Add some ice cream to completely put this indulgence over the top!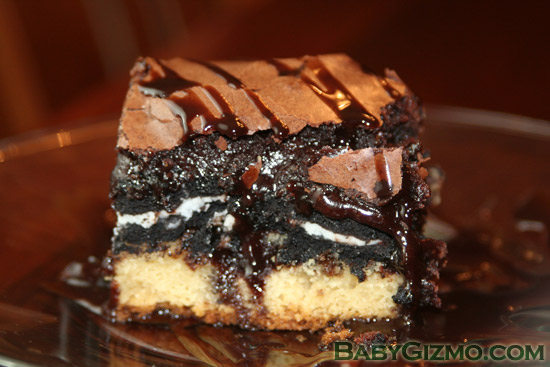 Don't act like this isn't the yummiest thing you've ever seen!