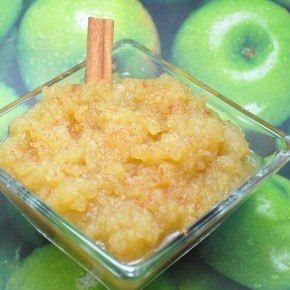 I love the fall season! It is by far my favorite season of the year. My birthday is in the fall, weather and most important apple picking season! We went apple picking this past weekend and had a blast. I always come home with way too many and then sit in wonder what to do with all these apples!
I have a variety of recipes coming up with apples being the star ingredient. I picked a tried and true fool proof recipe to start apple sauce. Once you make your own, you will never purchase it again! The homemade variety tastes way better than the store bought kind. I added a cinnamon stick and clove to the apples while they were simmering and it was delicious. This apple sauce is not overly sweet and you can taste the purity of the apple with hints of cinnamon and clove in the background.
I plan to add applesauce to top pancakes, oatmeal, yogurt, and even as a side to
pork chops this week! Stay tuned to find out what I plan to make with the other pounds of apples we picked.
Ingredients:
5 apples peeled, cored and diced
3/4 cup of water
1/4 cup of brown sugar or honey
1 cinnamon stick
1 clove optional or dash of nutmeg
Method:
1. In a pot add all ingredients cover and cook low heat for 20-30 minutes.
2. Remove cinnamon stick and clove.
3. Once apples are soft you can either mash them with a fork or puree them with a blender or food processor.