10 Delicious Nutella Recipes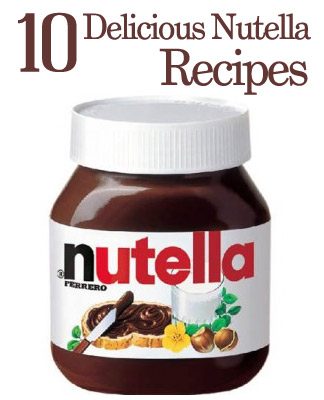 Nutella is the delicious hazelnut spread that contains skim milk and a hint of cocoa, and is loved by people across the world. Recently I learned something shocking- Hollie had never tried nutella. Yes, NEVER. If you've never tried it, you're missing out. Please buy a tub- I promise, you will not regret it. I can admit I have eaten nutella from the tub with a spoon before and it makes me happy! But there is so much more you can do with this hazelnut spread, so I've gathered a few recipes for you to drool over.
1. Nutella Chocolate Chip Cookies

Kirbie at Kirbie's cravings came up with these delicious Nutella Chocolate Chip Cookies that are quick and easy to make while sure to be a favorite. Look at that gooey yumminess on the inside of every cookie!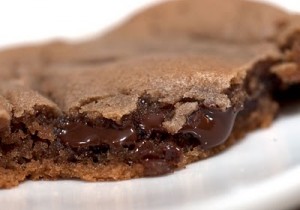 2. No Bake Nutella Cheesecakes
An Oreo cookie base with a nutella filling and no baking required, you can't go wrong with these No Bake Nutella Cheesecakes by My Baking Addiction.
3. Chocolate Nutella Profiteroles
These Chocolate Nutella Profiteroles by Jenna at Modern Domestic are small bite-sized pastry puffs filled with nutella cream. She asks, "How can one resist crisp dough, encasing a silky filling of chocolate and hazelnuts." Good question Jenna, I totally agree!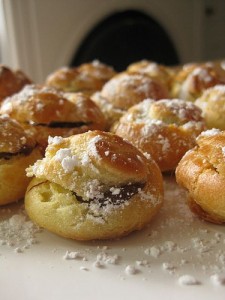 4. Self Frosting Nutella Cupcakes
Want to bake pretty cupcakes but don't have time for frosting? These Self Frosting Nutella Cupcakes by Connie Veneracion both look and taste delicious!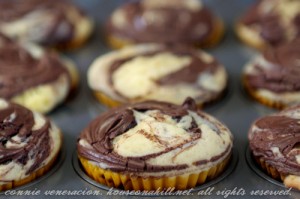 For a quick chocolatey fix without the baking, try this indulgent Nutella Hot Chocolate by Honey at Honey, What's Cooking?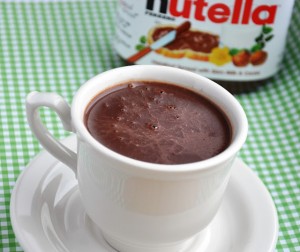 6. Chocolate Nutella Molten Lava Cake
This photo actually makes me drool. Paula at bell'alimento created this Chocolate Nutella Molten Lava Cake that is soft on the outside and oozes nutella on the inside. Paula, I love you.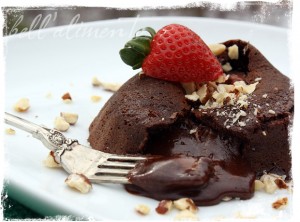 7. Four Ingredients Nutella Brownies Recipe
Nutella in a brownie? Yes please! These Four Ingredients Nutella Brownies only require four simple ingredients: nutella, an egg, flour and chopped hazelnuts.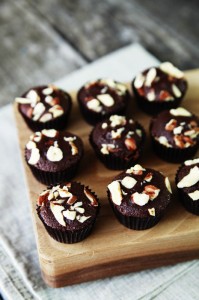 Forget buying a box of chocolates, these homemade Nutella Oreo Truffles are sure to be loved by whoever receives them. Feel free to share. With me.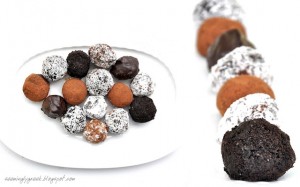 If you're looking for something a little lighter, try this Nutella Marshamallow Mousse by Rianne at Art of Dessert. It's perfect for an dinner party dessert- easy to make, light, but full of sweetness.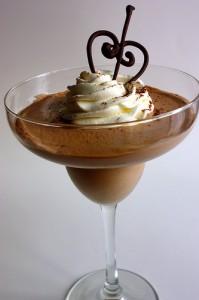 10. Peanut Butter and Banana Nutella Muffins
What goes great with chocolate? Peanut Butter. And what goes great with both? Bananas! So try these Peanut Butter and Banana Nutella Muffins by Christen, with muffin on the outside, and warm Nutella on the inside you can't go wrong. Yum yum!