5 DIY Popsicle recipes to beat the heat
I'm in Indiana for the summer and it is HOT. So hot. It's taken me a month but I'm slowly getting used to it. Eighty-degrees used to feel downright intolerable to me but now? I'll take it! We've had some ninety degree stretches and while it is very welcome (sure beats winter) I'm always looking for simple ways to cool off.
What's better than a homemade popsicle? Nothing. That's what. Most of the recipes below can be made with ingredients you have on hand and are easily customizable to your preferences and dietary needs. There's a popsicle for everyone.
Here are my top 5 DIY popsicle recipes:
A delicious, homemade, and delectable fudge popsicle from Comfy Belly. I love the touch of vanilla and the fact that any kind of milk can be used. I might try it with lactose free milk for my husband. He'd probably go nuts and stop asking me to make him flan which he knows he can't eat. Husbands. Hmph.
Only four ingredients in this tasty concoction from Yummy Supper. I always have fresh lemons on hand and usually pick up some berries at least once a week. There's no excuse not to try these. Fruit on a stick and guilt free. Sign me up.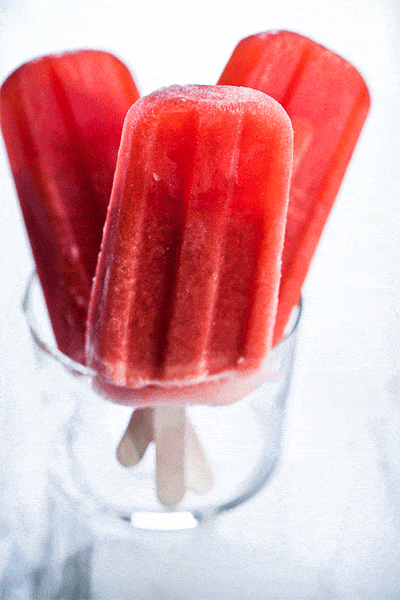 Oh, my. I don't know what to say. The only thing that could make me happier than this was if someone managed to jam maple and bacon into a popsicle. I adore pumpkin everything and this is perfect for those of you in the warmer states and for the rest of us who often experience a last warm hurrah before winter sets in. This recipe from Eat-Drink-Love is a winner.
Creamy Avocado Green Tea Popsicles
For the more adventurous popsicle connoisseur. This Munchin with Munchkin recipe calls for a few ingredients that most people may not have readily available but are not hard to find. I love how nutritous and pretty these are. There is no way my kids would turn these down.
Okay these aren't traditional popsicles from A Grain of Paradise but they are cold, yummy, and on a stick. Isn't that enough? Cheesecake. On. A. Stick. These look like a terrific party option. Feel free to make some and invite me to your upcoming shindigs, box socials, and/or fiestas.
Do you have a favorite DIY popsicle recipe to share?