Brownie Bombs are the bomb. There I said it. Does it get any better than brownie wrapped around something else amazing like peanut butter balls and dipped in chocolate?!? I say no. That's why today we are creating a new kind of Brownie Bomb – the Snickers Brownie Bomb. Why not add my favorite bite-size candy bar to brownies and chocolate and throw in additional caramel for good measure? You do that and you have the deee-licious Snickers Brownie Bomb.
I made these babies for our neighborhood 4th of July get together last week and they were the hit of the party. I added the chopped peanuts and chopping Snickers Bites to the top of these dessert balls to remind everyone that this dessert had peanuts. That is a good thing to do when you aren't sure who has peanut allergies.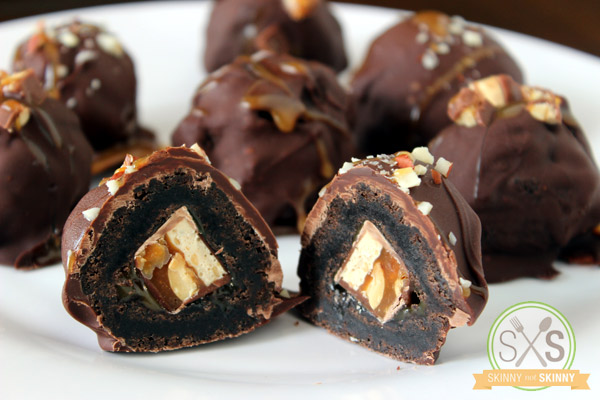 Ingredients:
1 pkg fudge brownie mix, baked and cooled
18-oz semisweet chocolate or chocolate almond bark (I used 1 1/2 pkg semi-sweet chocolate chips)
15 Snickers Bites
1/4 cup Mrs. Richardson Butterscotch Caramel
Additional Snickers Bites or chopped peanuts for garnish (Optional)
Directions:
1. Make the brownies according to the box. Make sure to follow the direction to make fudgy brownies and NOT cake-like ones. Cook in a 13×9 pan. Cool completely.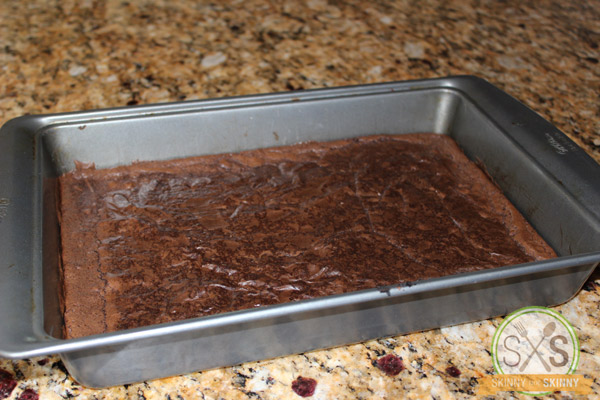 2. Cut the brownies into small squares, about 1 ½" in size.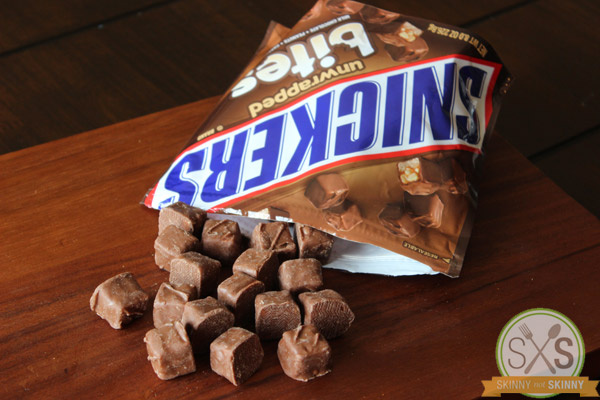 3. Pick up a brownie square and gently flatten it with your palm. Take a Snickers Bite and dab with a glob of caramel – about 1 tsp.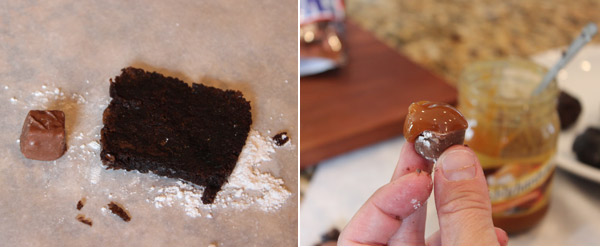 4. Place the caramel covered Snickers Bite on the flattened brownie.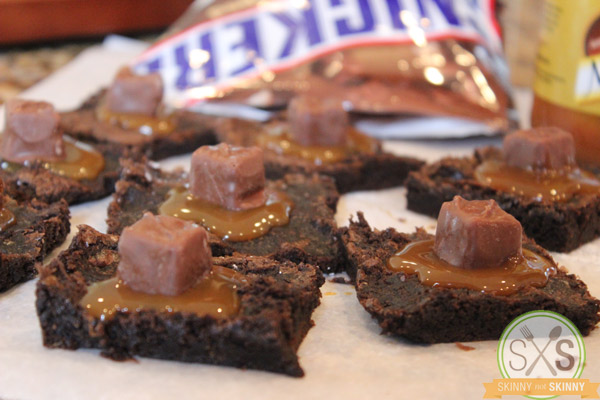 5. Very gently, wrap the brownie around the Snickers Bite. Don't worry if the brownie starts to break or crack or the caramel oozes out the sides a little. No big deal! Just roll it around in your hands until the brownie completely surrounds the Snickers Bite the best you can.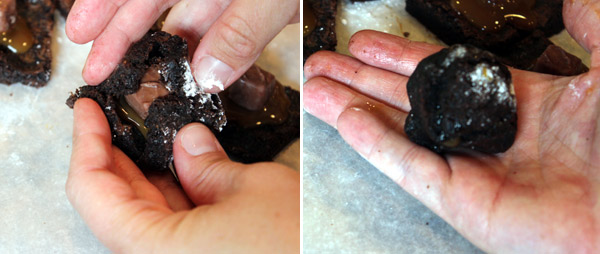 6. Repeat with remaining brownie squares and place in freezer for 30 minutes.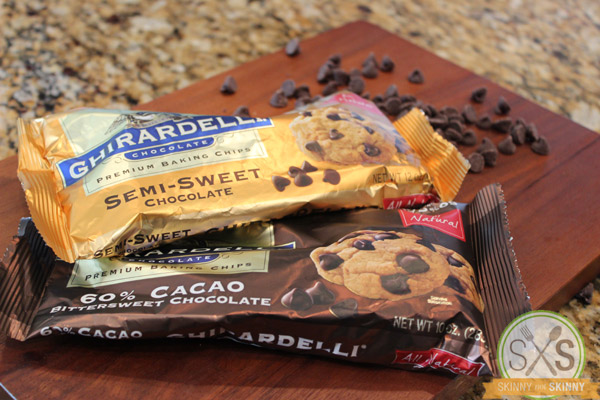 7. Melt chocolate in microwave or with a double boiler. Using a fork, dip each Snickers Brownie Ball into the chocolate, coat completely, and allow excess to drip off. Set on a wax paper covered plate or baking sheet and sprinkle the tops with chopped Snickers Bites or chopped peanuts.