It's summer and the kids are home now. All the time. In my face. All. Day. Long.
Not only do I have to think of things for them to do but I also have to have snacks ready at a moment's notice. Maybe it is all the running around outside but it seems like they are asking for a snack all the time. Normally I give them fruit, crackers, granola bars, veggies, cheese sticks and things like that. Today…I thought I would be the cool mom.
We had neighborhood friends over so it was a perfect time to try out the S'Mores Dip that I have heard people raving about. I didn't have a lot of time before the mini masses decided to revolt in search of a snack so I'm glad this takes like 5 minutes to make. Seriously, five minutes and they were chowing down.
Every single child liked this S'mores Dip. Who doesn't like s'mores, right? And the mom magician that I am – I made it into a dip.
Coolest. Mom. On. The. Block. Today.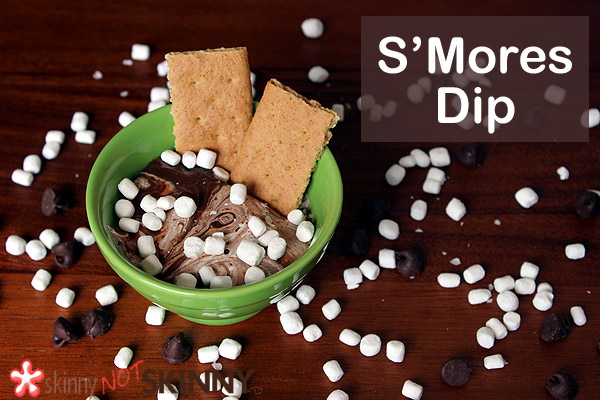 Ingredients:
1 1/2 cup semisweet chocolate chips
1 can (14 oz) sweetened condensed milk (not evaporated)
1/2 cup marshmallow creme
1 box (13 oz) graham cracker honey sticks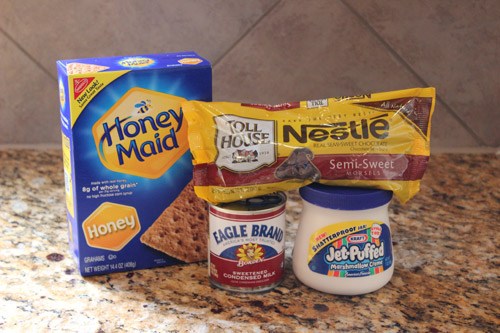 Directions:
1) In small microwavable bowl, microwave chocolate chips and condensed milk on High 1 to 2 minutes (a minute and a half worked perfectly for me!), stirring occasionally, until chips are melted. Stir to mix well. Pour into 9-inch glass pie pan, glass bowl or any other microwave-safe bowl. Spread evenly.
2) Drop marshmallow creme by tablespoonfuls randomly over chocolate mixture. Microwave on High about 30 seconds or until marshmallow creme is softened. Immediately with knife, make several small swirls through marshmallow and chocolate, creating a marbled appearance.
3) Serve immediately with graham sticks for dipping. I divided the dip into small bowls for the kids so that each one had their own. This seemed to work better for the kids who like to lick the dip off the cracker and stick the cracker back in the bowl. 🙂