Since school has started I've been trying to get my act together with dinner ideas. At this point, there is no time to wander around the kitchen and try to decide what I'm going to make. I need to have a plan every day which means I need a schedule. The problem is that I have a hard time coming up with new dinner ideas. I've heard "we are having this AGAIN?" more than once from my kids and husband at dinner time.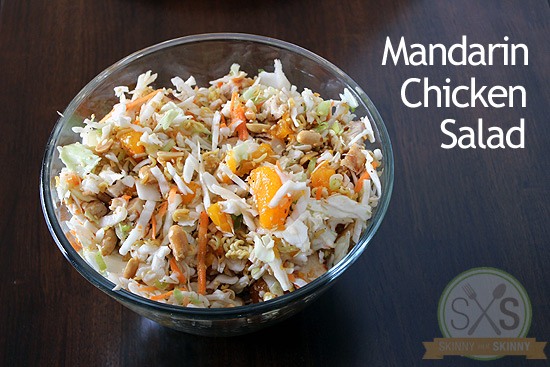 Like I've said before, I'm a way better baker than I am a cook. Maybe that's the problem? I have so many dessert ideas swirling around in my head that I just can't fit in dinner entree ideas. Or maybe I'm just not trying hard enough?
Either way, I'm trying to turn over a new dinner leaf. This weekend while at the inlaws, I sat down with my mother-in-law's cookbooks for inspiration. She has church cookbooks from 1974 all the way to Pillsbury cookbooks from last year. Needless to say I gathered some great ideas.
The first idea I tried out of the gate last night was a huge hit! I whipped up a Mandarin Chicken Salad in less than 20 minutes and it turned out amazing. My husband loved it. Yep, another dinner salad that he couldn't stop saying "this is REALLY good!" while eating it. First the Crunchy Romaine Strawberry Walnut Salad and now this Mandarin Chicken Salad! I'm becoming quite the salad extraordinaire in our house!
Ingredients:
2 TBSP butter
1 package (3 oz) Chicken-flavor Ramen Noodle Soup Mix
2 TBSP sesame seeds
1/4 cup sugar
1/4 cup white vinegar
1 TBSP sesame oil (or vegetable oil)
1/2 tsp pepper
2 cups cut-up cooked chicken (I used Tyson Grilled & Ready)
1/4 cup dry-roasted peanuts
1/4 cup sliced green onions
1 bag (14-16 oz) coleslaw mix
1 can (14 oz) mandarin orange segments, drained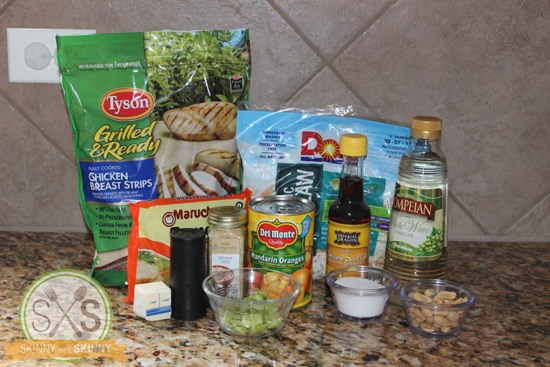 1. Melt butter in 10-inch skillet over medium heat. Stir in ramen noodle seasoning packet. Break block of noodles into bite-sized pieces over skillet; stir into butter mixture.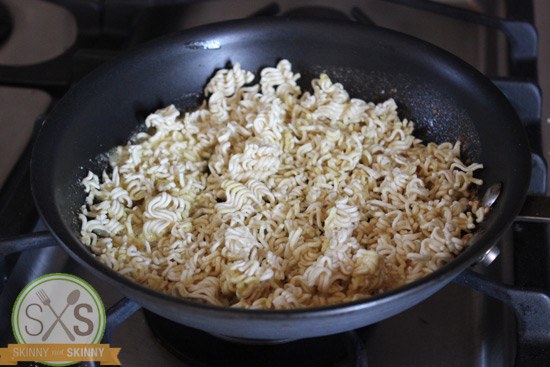 2. Cook noodles 2 minutes, stirring occasionally. Stir in sesame seeds. Cook about 2 minutes longer, stirring occasionally, until noodles are golden brown. Remove from heat.
3. Since I used the Tyson Grilled & Ready Chicken Breast Strips from the grocery store freezer section, I heated up the chicken strips in a skillet for 4-5 minutes and then cut them into cubes.
4. To make the dressing, mix the sugar, vinegar, oil and pepper in a small or medium bowl. Set aside.
5. In a large bowl, combine the coleslaw mix, mandarin oranges, green onions, peanut and chicken.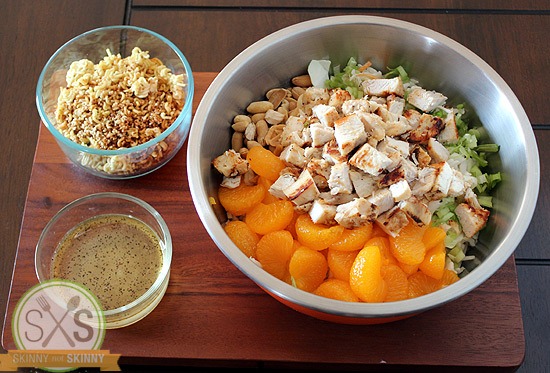 6. When you are ready to serve the salad, add the dressing and the noodles to the salad mixture and toss.
Serves 4
Recipe adapted from the Betty Crocker Cookbook in 2011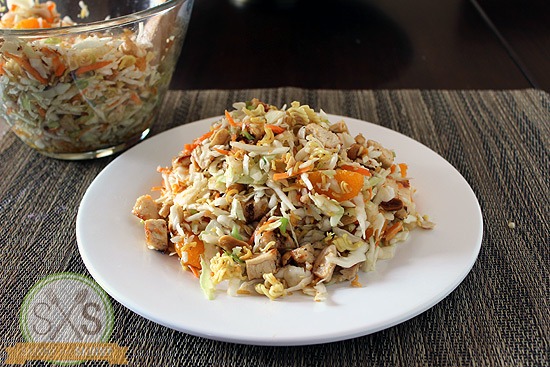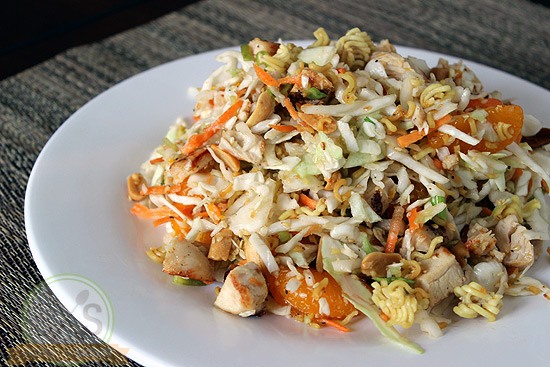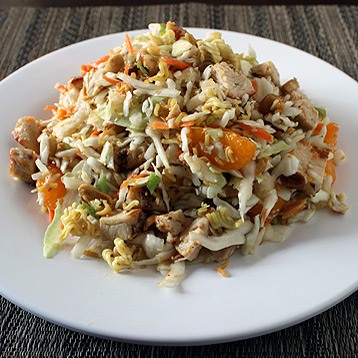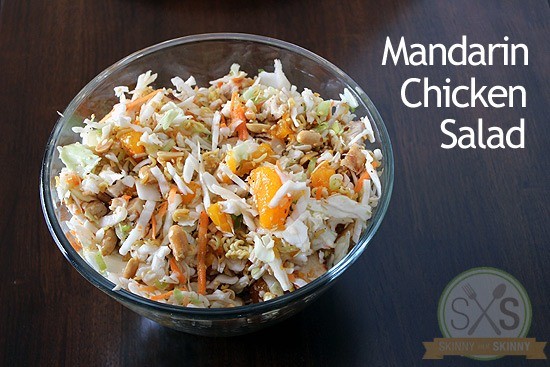 Mandarin Chicken Salad
Ingredients
2

TBSP

butter

1

package

3 oz Chicken-flavor Ramen Noodle Soup Mix

2

TBSP

sesame seeds

1/4

cup

sugar

1/4

cup

white vinegar

1

TBSP

sesame oil

or vegetable oil

1/2

tsp

pepper

2

cups

cut-up cooked chicken

I used Tyson Grilled & Ready

1/4

cup

dry-roasted peanuts

1/4

cup

sliced green onions

1

bag

14-16 oz coleslaw mix

1

can

14 oz mandarin orange segments, drained
Instructions
Melt butter in 10-inch skillet over medium heat. Stir in ramen noodle seasoning packet. Break block of noodles into bite-sized pieces over skillet; stir into butter mixture.

Cook noodles 2 minutes, stirring occasionally. Stir in sesame seeds. Cook about 2 minutes longer, stirring occasionally, until noodles are golden brown. Remove from heat.

Since I used the Tyson Grilled & Ready Chicken Breast Strips from the grocery store freezer section, I heated up the chicken strips in a skillet for 4-5 minutes and then cut them into cubes.

To make the dressing, mix the sugar, vinegar, oil and pepper in a small or medium bowl. Set aside.

In a large bowl, combine the coleslaw mix, mandarin oranges, green onions, peanut and chicken.

When you are ready to serve the salad, add the dressing and the noodles to the salad mixture and toss.

Serves 4