Homemade Garlic Cheesy Bread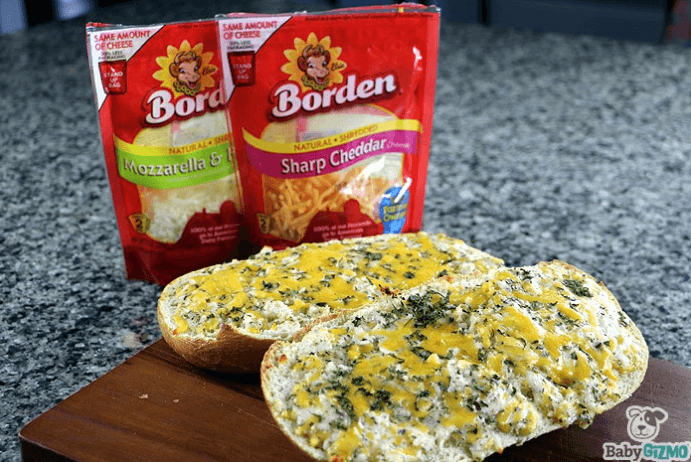 You know you don't have to just buy the frozen garlic bread at the store, right? You can make your own and it's even better! Here's how…
Ingredients:
3/4 cup shredded Cheddar Cheese, divided (We used Borden® Cheese)
1/4 cup shredded Mozzarella/Provolone cheese (We used Borden® Cheese)
1/4 cup Greek yogurt
3 cloves garlic, minced
2 teaspoons Italian seasoning
2 TBSP of chopped parsley leaves
sourdough loaf of bread
Directions:
Preheat oven to 425 degrees F. Line a baking sheet with aluminum foil.
In a medium bowl, combine 1/2 cup cheddar cheese, mozzarella/provolone, Greek yogurt, garlic, and Italian seasoning.
Place bread, cut-sides up, onto the prepared baking sheet. Spread cheese mixture evenly over the bread slices; top with remaining 1/4 cup cheddar cheese.
Sprinkle with parsley.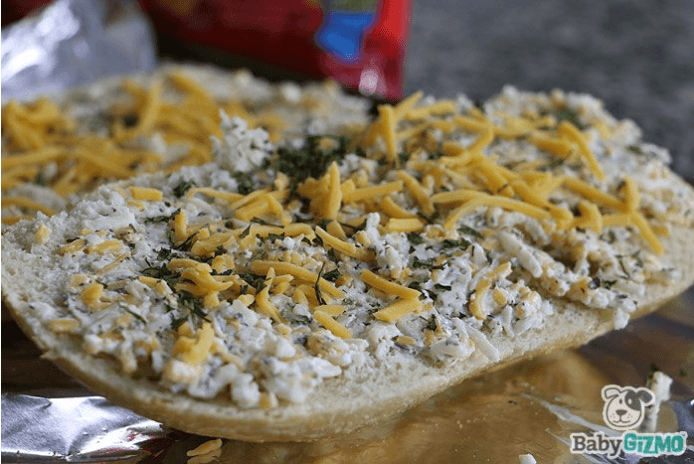 5. Place into oven and bake for 10-12 minutes, or until the cheese has melted.