My family and I love us some lemon. My wedding cake was lemon, Lemonheads are my favorite candy, and this is one of my favorite recipes. The name says it all, it's EASY. Super easy. This is a breakfast staple in our house and we love it for dessert and snacking, too. This would pack well in lunches and is something you could quickly slice and send the kids off to school with.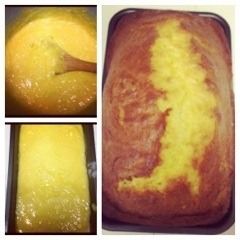 Ingredients-
1 cup water.
1 lemon cake mix.
1 small instant pudding mix.
4 eggs.
3/4 cup of oil.
1 tsp vanilla.
optional- poppy seeds. Sometimes I use them, sometimes I don't. It really depends on how much they cost because those little suckers can be expensive! I did it without this time.
Preparation–
1) All you need to do is dump everything in a bowl and mix it. Grease a loaf pan and pour the batter in.
2) Bake for 45 minutes at 350 degrees. It usually ends up taking more like 55 minutes to bake but start watching it at 45.
*If you're using poppy seeds, soak them in the one cup of water for ten minutes prior to mixing in the batter.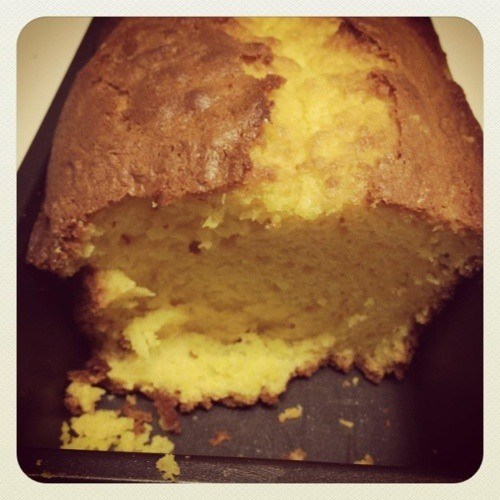 Super easy, super delicious! My kind of recipe.