8 Festive Christmas Cookie Recipes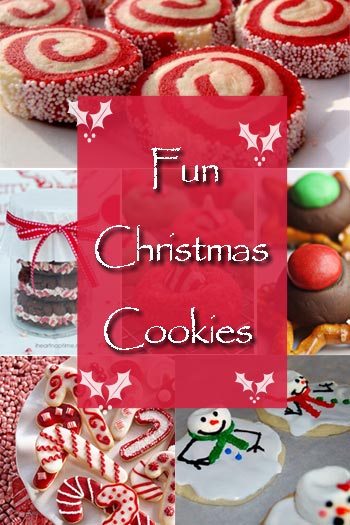 Today we're talking cute Christmas cookies. Tis the season for baking, cookies, and all things sweets! Whether you need to whip up a batch of cookies for friends and family or for a holiday party or your kids classroom, I've rounded up some of the cutest and most clever Christmas cookies around so today I've got you covered!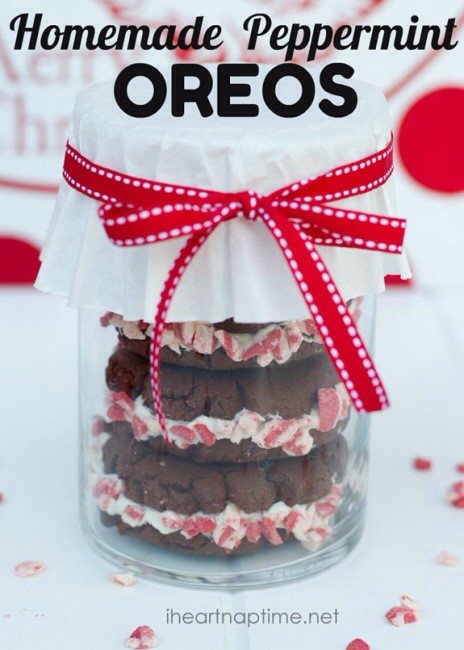 Homemade Peppermint Oreos. The thing I love most about these peppermint Oreos from I Heart Nap Time is that they make for the best little holiday gift for neighbors and friends! I love baking during the holidays and these would be a fun way of spreading the deliciousness of Christmas to others. Plus, nothing beats the Oreo and mint combo as far as I'm concerned.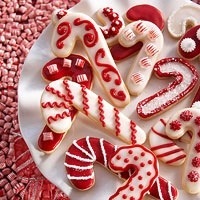 Candy Cane Cookies. Every Christmas my family bakes a ton of sugar cookies and then everyone gets together to decorate them. This year I need to make sure to use this recipe from BHG so we can have cute candy cane cookies decorated too.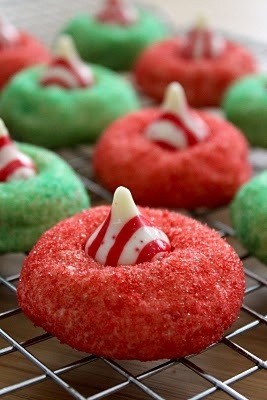 Candy Cane Blossoms. This is my favorite Christmas cookie recipe and I make them every year. Baked To Perfection shows us how to make these minty sugar cookies to perfection. Red and green sugar crystals are used to make the cookies festive and candy cane Hershey kisses are placed in the middle of each cookie to complete them!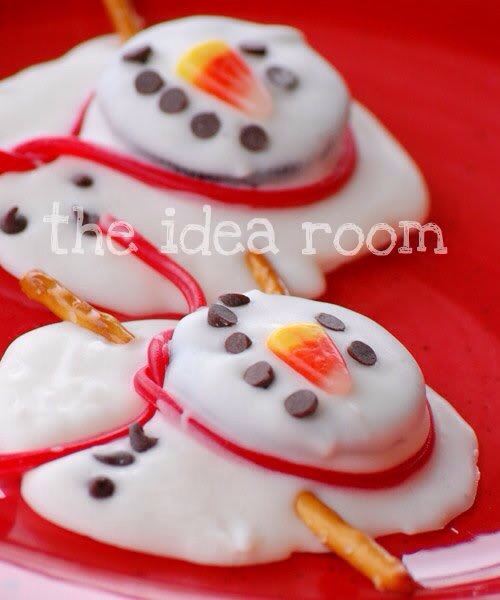 Oreo Snowman Cookie Pops. If you need a cute idea to pass out to friends or to bring to any of your kids classrooms this Christmas, than this idea from The Idea Room is for you. Using Oreos, cake pop sticks, melted chocolate, and a few other ingredients for decorations, you can easily whip up the cutest and most delicious cookie treats for all of your loved ones!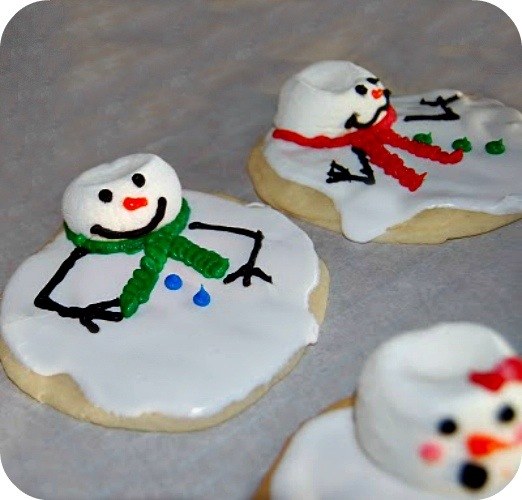 Melted Snowman Cookies. This is what Frosty would look like if he ever came to visit me in Los Angeles. This idea from Somewhat Simple is just that- simple. Turn a plain and boring sugar cookie into a cute and clever cookie by adding some frosting and marshmallows on top to recreate this adorable and melting snowman.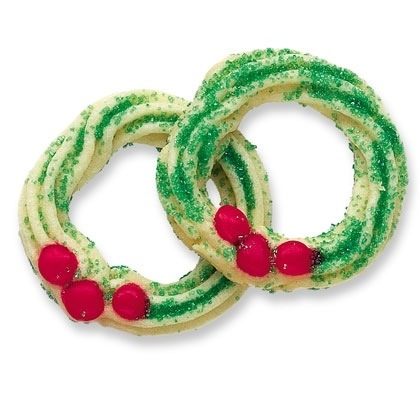 Holiday Wreath Cookies. These festive wreath cookies from Spoonful are light, buttery, and delicious! These are the cookies that are so light you'll be able to pop three or four in your mouth in one sitting. Hey, it's Christmas. You can indulge a little.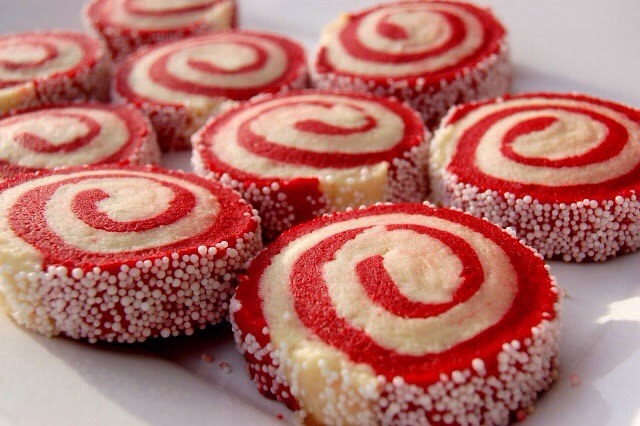 Christmas Swirl Cookies. While these cookies from My Shine Project may not be decorated like Santa or his reindeers, I love how festive they are in a grown up way. These are beautiful and would be perfect and delicious for all your Christmas parties!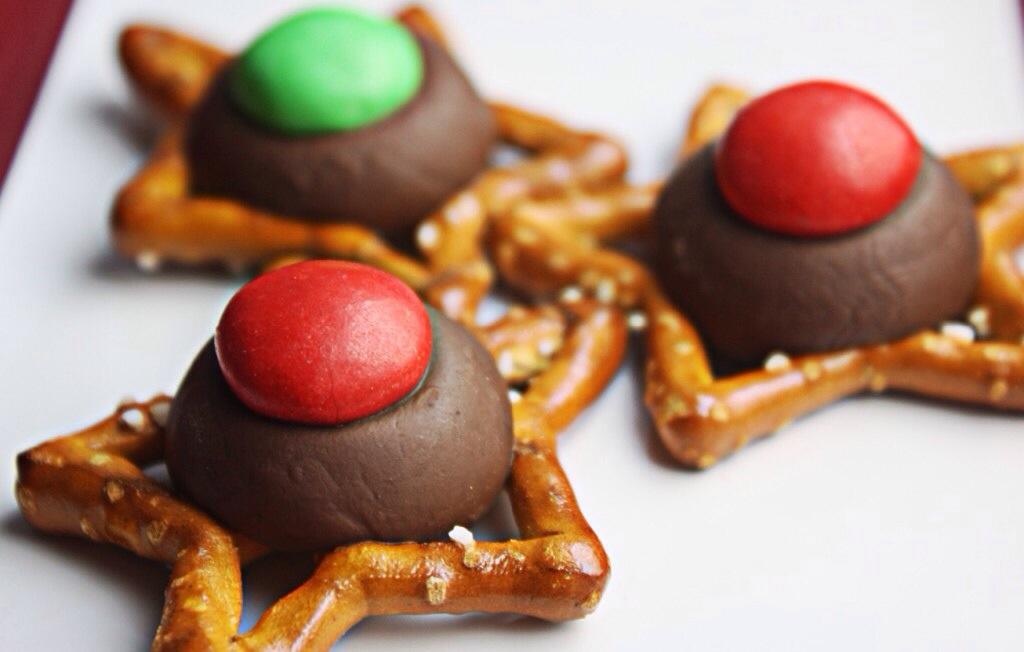 Starry Eyed Christmas Cookies. I love that these cookies from The Wicked Noodle aren't your traditional cookie shape, and that makes them all the more festive and special. Star shaped pretzels make these cookies look like they should top your Christmas tree and they're filled with cookie and M&M deliciousness.