10 Summery and Fun Mango Recipes!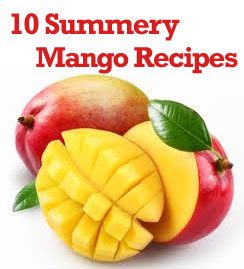 Summer is here, and along with it come along some delicious fruits, one of my favorites being mangoes. With their unique flavor, not only are they tasty but they are full of vitamins and minerals, like Vitamin A and potassium. My 19 month old and I love to share a mango as a healthy dessert, although the first time she tried it, she wasn't impressed. The next time I sat down to eat one, she was right there eating away with me, and now she points and says "man-o" (toddler speak for "gimme some"). So here are some fun and mouth-watering recipes that are perfect for the family during these mango-filled months.
This Mango and Cream dessert from ecurry combines the delicious tastes of mangoes, cream and pistachios in layers of richness in a glass. My mouth is watering and we're only at number 1.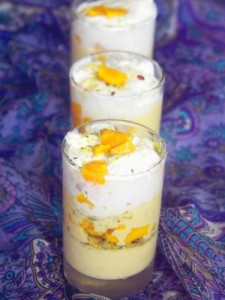 Having a party but want to bake something a little different? Try this Mango Upside-Down Cake from the BBC Good Food Guide and your guests are sure to be pleased. It's light and easy to bake, with a touch of fruity flavor.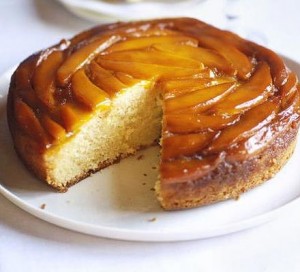 3. Mango Blackberry Yogurt Pops
Summer simply isn't the same without some kind of popsicle, and AmberLee at Giver's Log has created this great recipe for Mango Blackberry Yogurt pops as healthy alternative to chocolate chip cookies for the kids. A must try!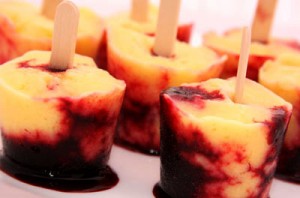 Nothing is quick to make but more filling than a smoothie, so for on-the-go mango freshness, try blending these Creamy Mango Smoothies.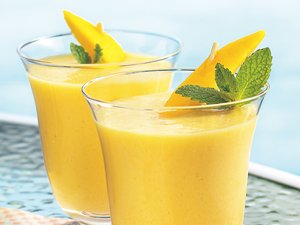 This recipe by Mike Mulligan for Honey Mango Pie looks like a real winner, as it combines the unique flavor of mangoes with a little honey. Just puree the mangoes with the rest of the ingredients, pour into the crust, bake and you're done!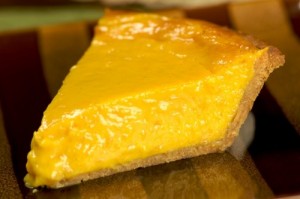 Instead of the usual plain mango for breakfast, why not try these light Mango Breakfast Crepes by Tasty Treats?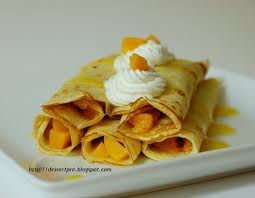 7. Mango Salad with Black Beans, Avocado, Mint and Chile-Lime Vinaigrette
A perfect summer snack or side would be this Mango Salad with Black Beans, Avocado, Mint and Chile-Lime Vinaigrette full of vitamins and goodness with a tangy chile-lime dressing.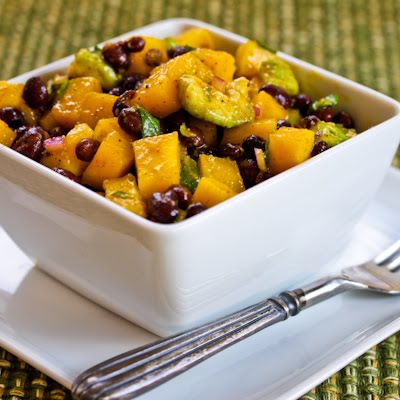 Of course this post wouldn't be complete without Mango Ice Cream!Try this simple recipe from Munaty Cooking, perfect to cool you down on a hot summer's day.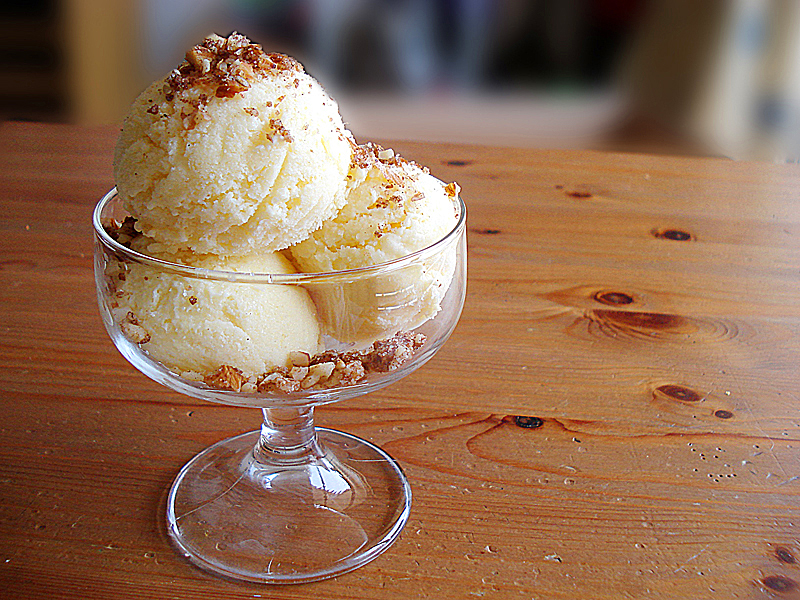 9. Avocado, Tomato and Mango Salsa
Looking for an interesting new flavor for your salsa? Try some mangoes! This Avocado, Tomato and Mango Salsa has got 5/5 stars from 604 reviews on All Recipes. That's pretty impressive and definitely says you can't go wrong!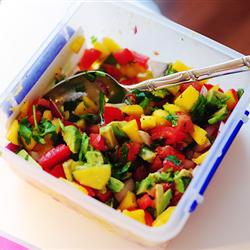 10. Red Mango Mouse and Berry Parfait
If you like mangoes, I bet you love berries, so why not combine the two and make this Red Mango and Berry Parfait by G Living? The layers of delicious nutrition will work as a dessert or breakfast, and leave you feeling full and in fruit heaven.