Yum! It's National Chocolate Chip Cookie Day
I never need an excuse to write about chocolate chip cookies!  Heck, I recently compared 50 Shades' Christian Grey to a chocolate chip cookie.  (See, I have it bad)
So I feel it is my duty to alert you that TODAY, Tuesday, May 15 is National Chocolate Chip Cookie Day.
But I am even going to go one further and share some of my absolute favorite chocolate chip cookies.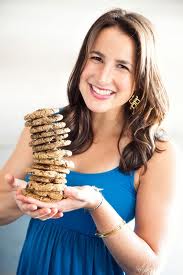 I had the privilege of meeting Loren at a mom blogger holiday event last December.  I think I ate her entire tray of brownies.  Hence, a sweet friendship developed as I waited and waited for her products to be available nationwide so I could share with all of you.  Sweet Loren's all-natural, ready-to-bake cookie dough and brownie batter contain the finest unrefined ingredients. They are made with 100% whole grains and natural sweeteners, and do not contain dairy products or preservatives. Just heat up your oven and in minutes you'll have piping-hot, delicious arsenal of cookies and brownies.  What's even sweeter is that a percentage of all sales is donated to Cookies for Kids Cancer.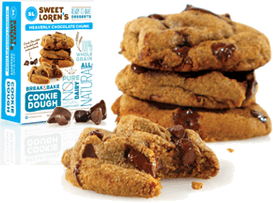 For those in New York City or The Hamptons,  (and store this information for your next trip to The Big Apple) the best chocolate chip cookie you will ever eat is Levain Bakery.  (Actually, I just learned that they are now available to order online)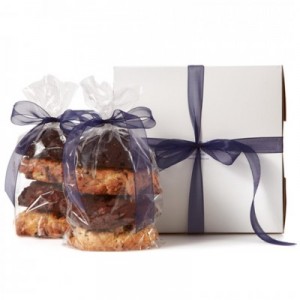 Here's a few fun cookie facts courtesy of Levain's website:
The chocolate chip cookie was invented by Ruth Graves Wakefield in 1930 at the Toll House Inn Restaurant in Massachusetts.One of her favorite recipes was for Butter Drop Do cookies. The recipe called for the use of baker's chocolate and one day Ruth found herself without the needed ingredient. She substituted a semi-sweet chocolate bar cut up into bits. However, unlike the baker's chocolate the chopped up chocolate bar did not melt completely, the small pieces only softened, thus creating the first known chocolate chip cookie.
Americans consume over 2 billion cookies a year, or 300 cookies for each person annually.
The Chocolate Chip is the most popular type of home-baked cookie.
What's your favorite chocolate chip cookie?  Are you ever tempted to eat the dough before it's baked?