Banana Pudding Parfait – Great Kid Snack
I'm also looking for easy, yummy snacks in the summer. A couple weeks ago I featured our Strawberry Chocolate Pudding Parfaits and today I want to share a super easy banana version. My kids LOVE this snack/dessert. I love how easy it is to make and that I don't have to actually cook anything. I can have these babies mixed up in less than 5 minutes. If your kids love bananas, they will love these parfaits.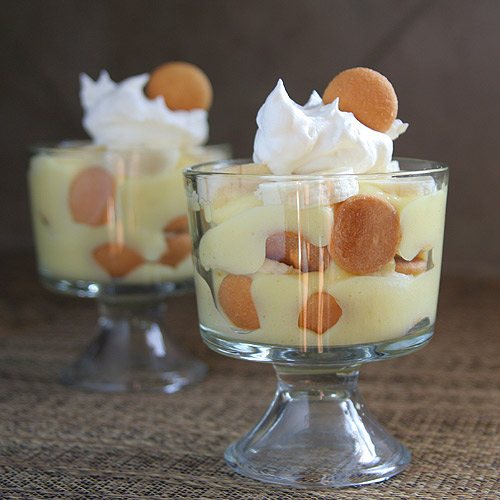 Banana Pudding Parfaits
Ingredients:
Mini Vanilla Wafers
Bananas – sliced
Banana Cream Jello Pudding Box
Milk (for the pudding)
Cool Whip
Preparations:
1.  Make the pudding according to the box directions.
2. In glass bowls, parfait glasses or any other container you like to make pudding parfaits in, layer about 5-8 mini Vanilla Wafers.
3. Spoon 1/3 cup of pudding on top of wafers.
4. Layer sliced bananas on top of pudding.

5. Repeat all the layers.
6. Finish with a dollop of Cool Whip.
7. Enjoy.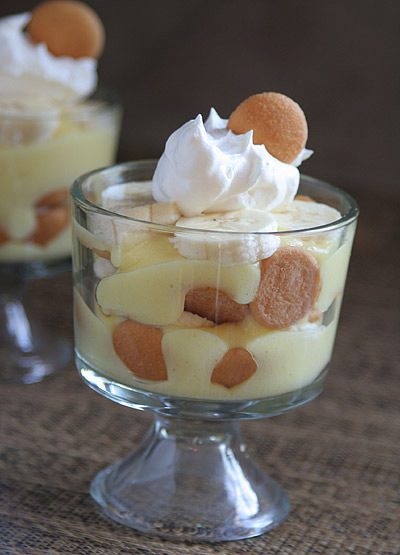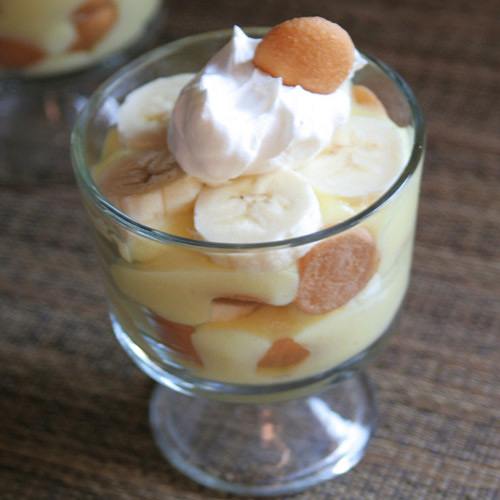 Like this recipe? Why not PIN it? Don't forget to follow us on the Baby Gizmo Facebook Page for up-to-date reviews, recipes, travel features and videos!