10 Cold Treats To Make This Summer
I scream, you scream, we all scream for ice cream! And not just ice cream, but cold treats in general. Nothing says summer like cold treats to beat the heat! That's why today I've rounded up 10 cold treats for you to make this summer! Enjoy!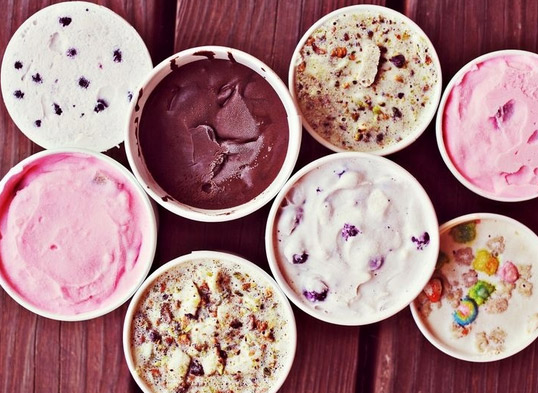 Homemade Ice Cream. The girls at A Beautiful Mess have some of the best recipes I've ever made- and this amazing recipe for homemade ice cream is no different.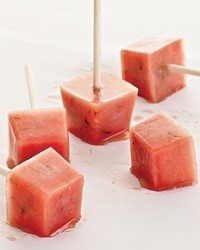 Watermelon Popsicles. These easy to make watermelon Popsicles from Food And Wine is the perfect recipe to get your kids in the kitchen to help you with.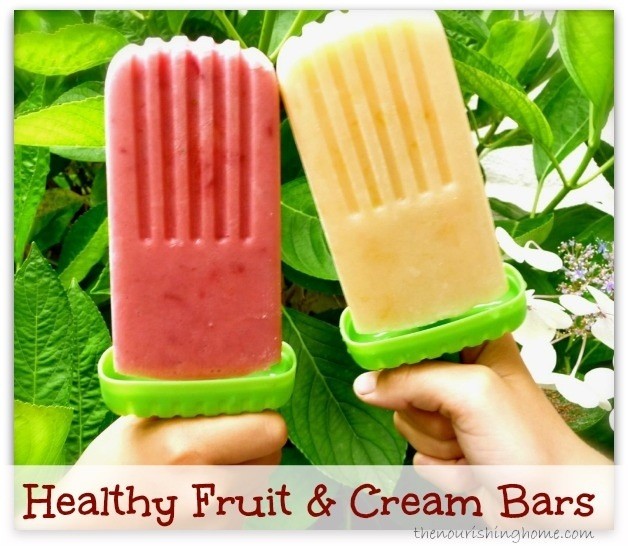 Healthy Fruit Cream Bars. Delicious AND healthy- the perfect summer treat for your kids from The Nourishing Home.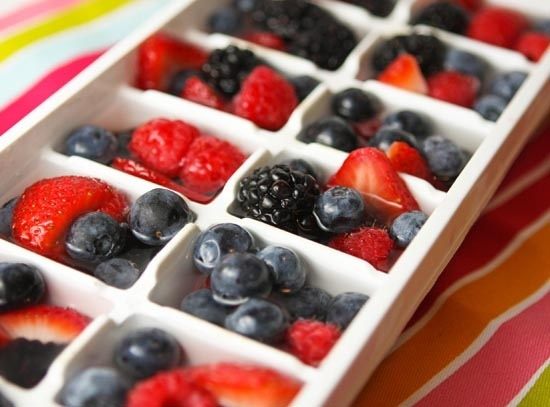 Fruit Ice Cubes. This twist on ice cubes from Pip And Ebby will make for the perfect spin on nice cold summer drinks. Or have them solo for a quick cool down.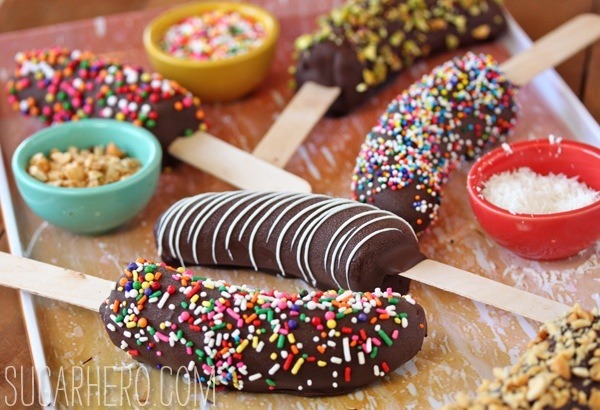 Chocolate Dipped Frozen Bananas. What kid doesn't love a chocolate dipped frozen banana? This recipe from Sugar Hero lets you make them exactly to your liking.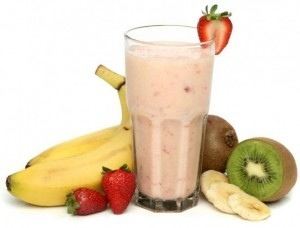 Smoothies. Make a delicious smoothie to cool down this summer. This recipe from Culinary Kosher is just as healthy as it is delicious.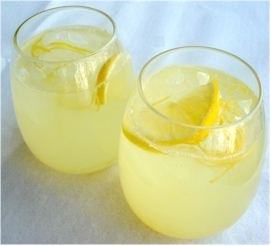 Lemonade. Nothing says summer like homemade, fresh squeezed lemonade. This mouth watering recipe from Recipes From The Heart Of Your Home is easy and amazing.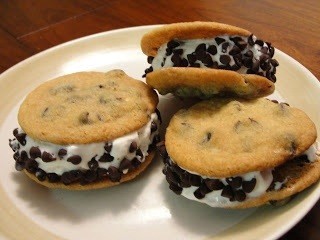 Chocolate Chip Cookie Ice Cream Sandwiches. The combination of ice cream and a chocolate chip cookie can not be beat. Try this recipe from Faith Family Food the next time you're craving both.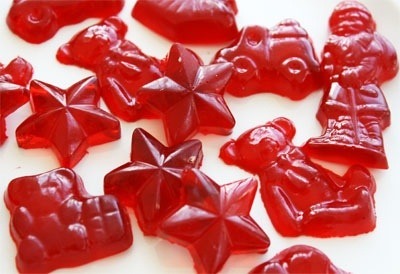 Jello. Wiggly, jiggly jello was always my favorite as a kid. I loved making it with my mom and I loved how many flavors it came in. If you need a new tried and true recipe for jello, try this one from Skip To My Lou.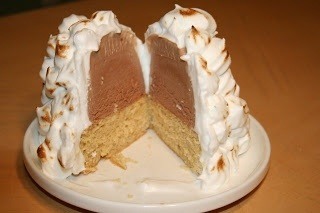 Baked Alaska Ice Cream Cake. I always got to choose what kind of cake I wanted for each birthday and I think I chose a baked Alaska ice cream cake every single year. This cake is to die for and this recipe from Janis Cooks tells you exactly how you can make your own! Bring this to the next summer picnic to cool everyone down!