Thanksgiving Pumpkin Dessert Ideas
Thanksgiving means pumpkin. It also means delicious foods and desserts! Thanksgiving always gives me the excuse of buying a cart full of canned pumpkin so I can go to town turning every recipe I know into a pumpkin recipe. Today I've gathered together some Thanksgiving pumpkin dessert ideas for you that are bound to be huge hits with you and your loved ones!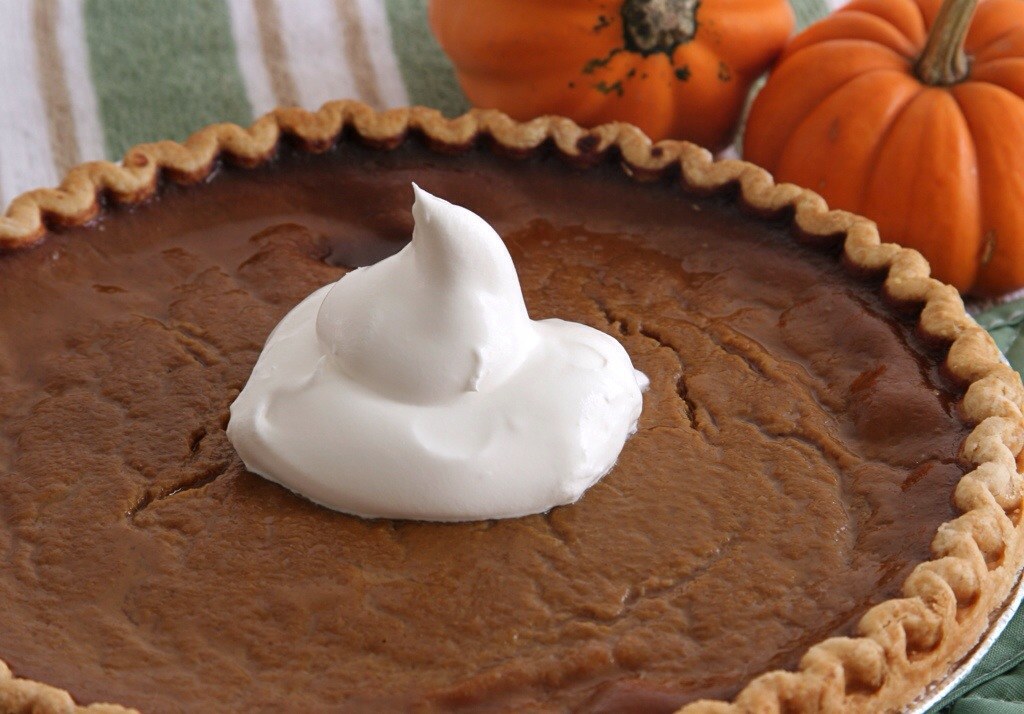 Pumpkin Pie. The number one pumpkin dessert idea has to be pumpkin pie. Classic, smooth, delicious, what everyone's expecting and hoping for. This recipe from Mom It Forward is a low fat, creamy, lighter and healthier version of the classic.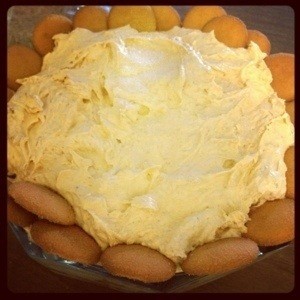 Fluffy Pumpkin Heaven. Be sure to check out this recipe for fluffy pumpkin heaven that I shared last Thanksgiving on Skinny Not Skinny. This is a Thanksgiving pumpkin dessert staple in my house that I'm expected to bring every year. It is one of the easiest recipes you could ever make and it's served up with vanilla wafers to dunk and dip this heavenly dessert with!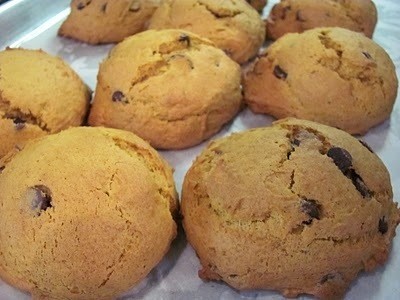 Pumpkin Chocolate Chip Cookies. This recipe from Family Stamping Food turns the always loved chocolate chip cookie into a dessert worthy of Thanksgiving by adding canned pumpkin! I was surprised at how much I loved pumpkin added to my cookies when I made this recipe last year! They add a nice Fall flavor that I know you'll love.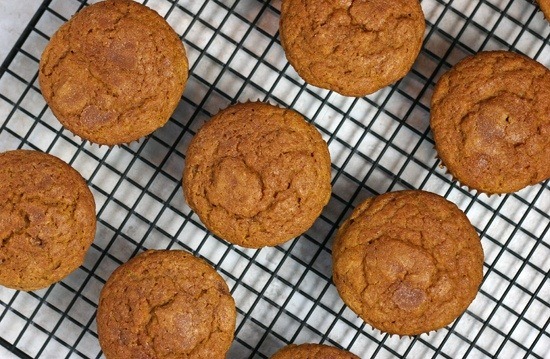 Pumpkin Muffins. Whether you want to serve these muffins for a Thanksgiving morning dessert or have them after your big meal, this recipe from Picky Cook will be loved by all. They are moist, wonderfully spicy, and have a nice little kick of cinnamon!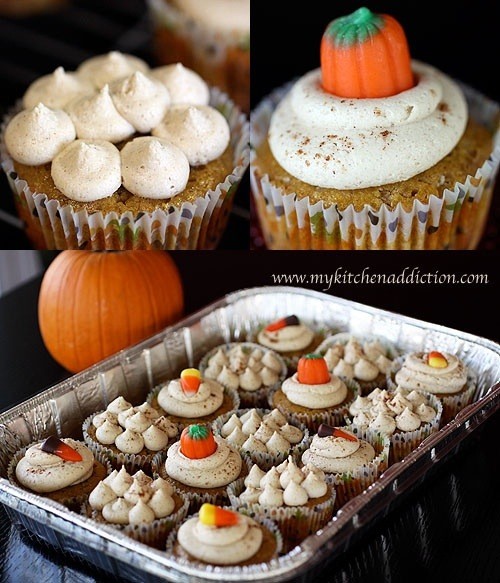 Pumpkin Pound Cake Muffins. This recipe from My Kitchen Addiction is a fun recipe to get your kids involved with. You could make them and than let your children decorate! These delicious pumpkin cupcakes are topped with a cinnamon brown sugar icing that you'll want to pile on thick!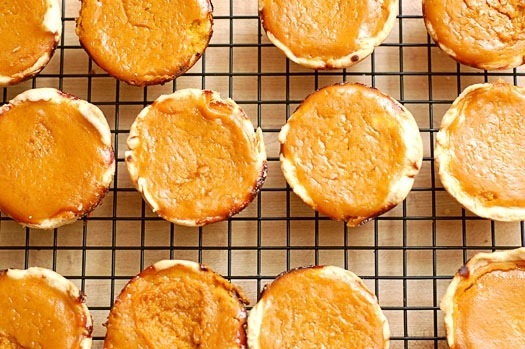 Mini Pumpkin Pies. I know a big pumpkin pie is traditional for Thanksgiving but I always thought it would be more fun and practical to make everyone at my dinner table their own cute individual mini pumpkin pie. This recipe from A Cozy Kitchen requires no slicing or dicing and are the perfect bite size treat for everyone at your table. Top these with a dollop of cool whip and you're set!
Pumpkin Pudding Puffs. This gorgeous dessert from Coupon Clipping Cook is small enough for everyone to grab their own and doesn't require any cutting which I love. The crust shells are nice and flaky, the pumpkin pudding in the center is ooey gooey delicious, and you can top them with ice cream and whipped cream to pull everything together.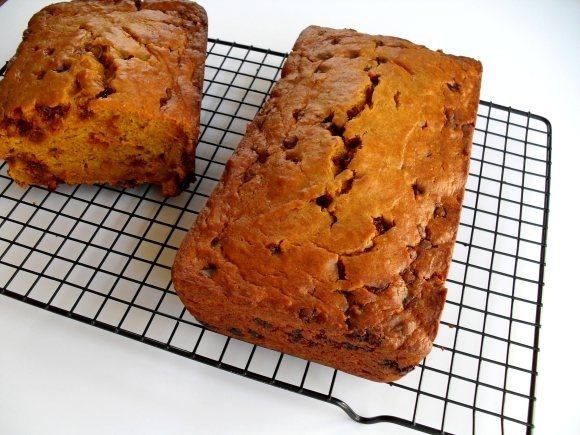 Eggnog Pumpkin Bread. Tis the season for pumpkin and eggnog so why not mix the two together and make this recipe from Veronica's Cornucopia. These loaves come out super moist thanks to the pumpkin and pudding mix and there is a good balance between the pumpkin and eggnog that is enhanced with some nutmeg! There's even some cinnamon chips inside which sound extra scrumptious!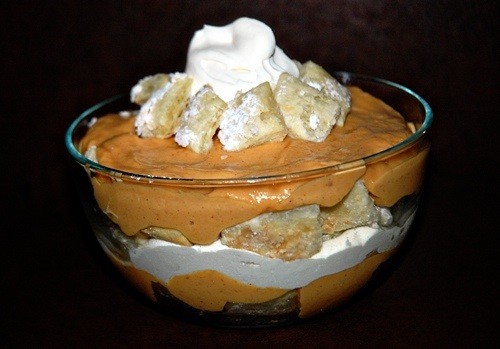 Pumpkin Pudding Parfait. Here's a simple pumpkin dessert idea from A Cowboys Wife that you can put in the center of the table and have everyone dig into! The pudding is layered with baked pastry dough dusted with powdered sugar.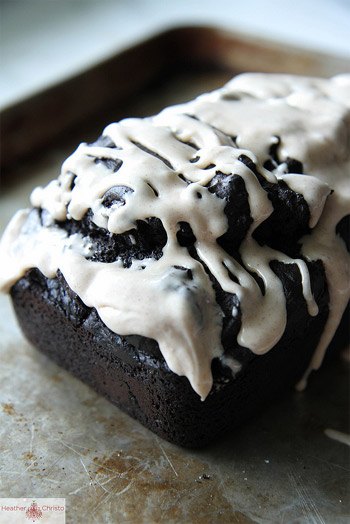 Chocolate Pumpkin Bread with Cinnamon Glaze. Is it cake? Is it bread? I don't care what it is because it looks ahhh-mazing!! This Chocolate Pumpkin Bread with Cinnamon Glaze from Heather Christo is a must-make for Thanksgiving this year!