Since I'm a vegetarian, I obviously don't eat the main turkey course for Thanksgiving dinner. Instead, I live for the side dishes that day. And honestly, our family makes so many side dishes that leave me completely full. So I've rounded up a bunch of delicious Thanksgiving side dishes for you! And if you're a big turkey eater, I'm sure you can appreciate your main course being accompanied by side dishes that perfectly pair with it. I hope you'll find something that sounds amazing to you that you can make this year!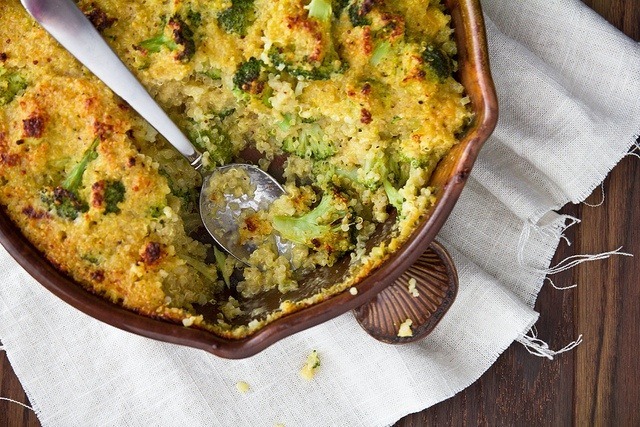 Cheesy Broccoli And Rice Casserole. In my family, Thanksgiving means my mom makes her famous cheesy broccoli and rice casserole. She is pretty much famous for it. The combination of cheesy rice and crunchy broccoli is amazing and pairs perfectly with Turkey! I love this spin on a classic recipe from Jason And Shawnda that let's you use quinoa instead of rice if you so choose.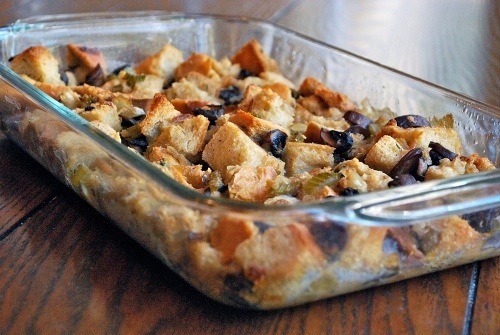 Stuffing. Obviously Thanksgiving turkey is nothing without stuffing. Here is a recipe from A Sweet Pea Chef for classic, delicious, mouthwatering Thanksgiving stuffing.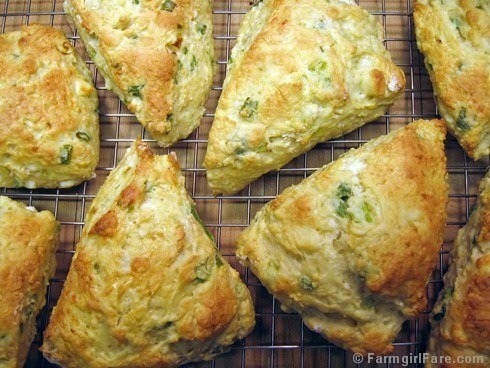 Savory Cheese Scones. Instead of the usual homemade classic plain rolls, try these cheese rolls to spice things up a bit. These cheese and scallion scones from Farm Girl Fare will add something extra special to your Thanksgiving meal this year.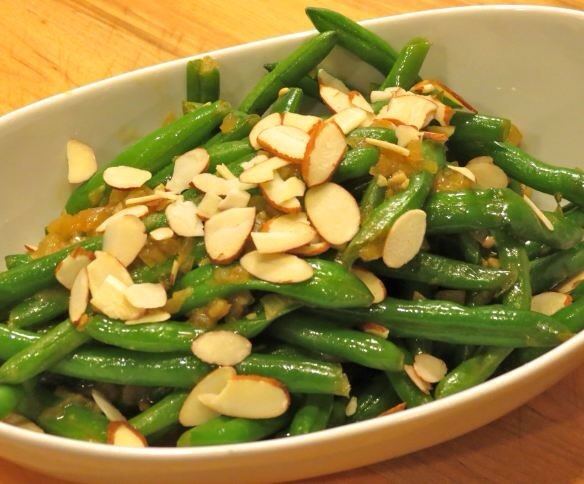 Green Beans. Since Thanksgiving calls for something a little more classy than cracking open a can of green beans, this recipe from Realistic Cooking Ideas will make a great dish, as it pairs of slivered almonds for a nice crunch and miso dressing for a nice light savory flavor.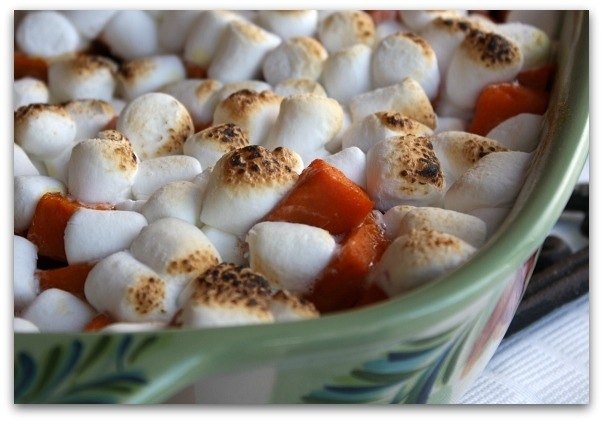 Yams. I won't lie, yams have never been my favorite. They are usually always the side dish I keep passing around the table to the next person. But this recipe from Recipe Girl is one yam recipe I would definitely eat. Add toasted, warm, ooey gooey marshmallows on top of anything, and it usually gets devoured.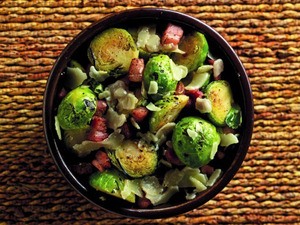 Brussels Sprouts. You either love or hate brussel sprouts, but if you try this stir fry recipe from Serious Eats which involves stir frying them in ale, it will bring out the horseradishy sharpness of the sprouts!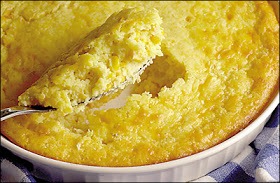 Corn Pudding. Corn is generally a huge favorite, so be sure to try this buttery, smooth and delicious recipe for corn pudding from Mountain Genealogy.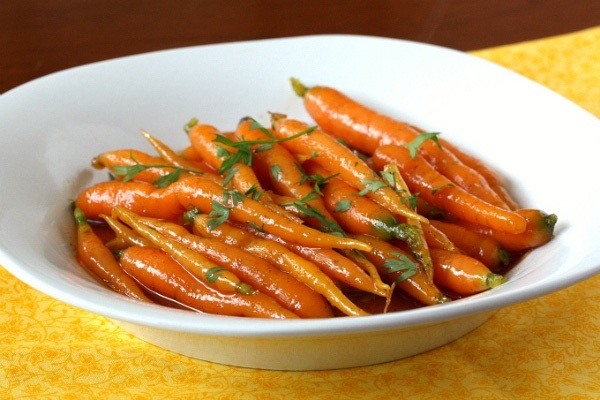 Carrots. This recipe for spicy glazed baby carrots from She Knows is naturally sweet and lightly glazed paired with just a touch of red pepper flakes for a little extra kick!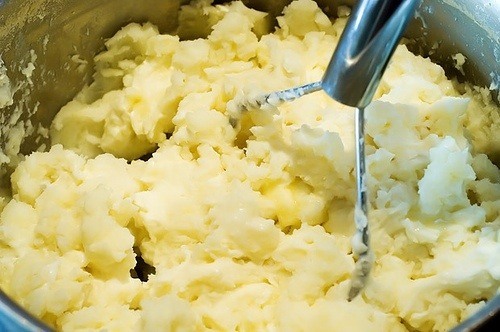 Mashed Potatoes. This is a classic recipe from The Pioneer Woman for delicious and creamy mashed potatoes. A definite staple for any Thanksgiving meal, this is a great recipe because although they are labor intensive, they can be made ahead of time and warmed up when you're ready to eat them, thus saving you lots of time on Thanksgiving morning.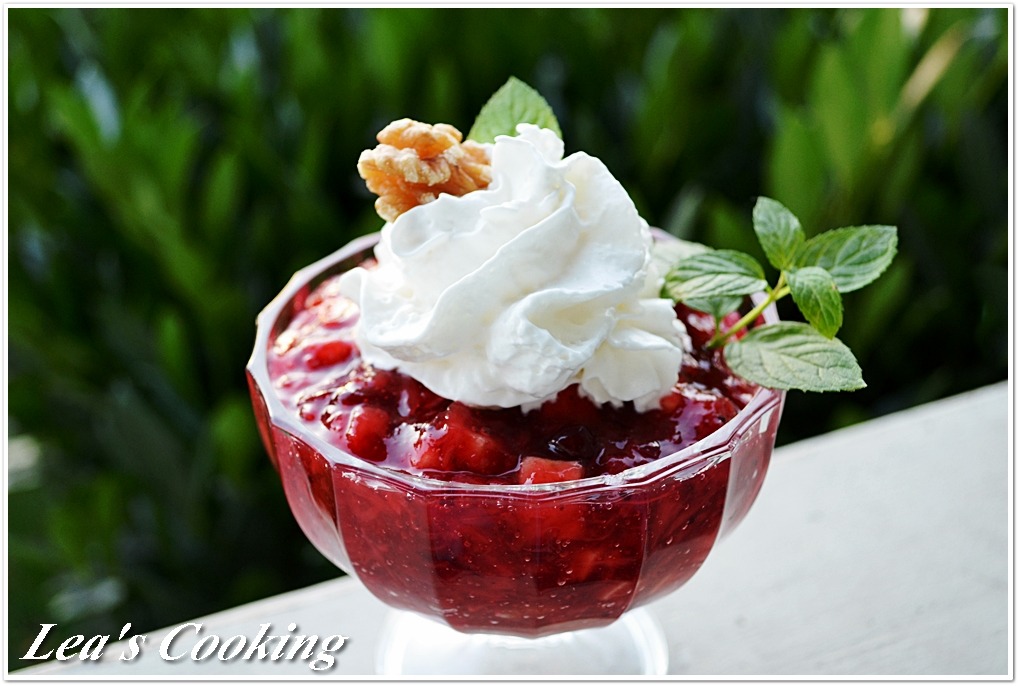 Jello Salad. Jello is a fun and festive Thanksgiving side dish that the kids will love! This raspberry jello salad recipe from Lea's Cooking is easy to make and sure to be a crowd pleaser. Add a scoop of cool whip on top for an extra special treat!
What's your favorite Thanksgiving side dish? Leave us a comment and let us know!