Ultimate Pretzel Crusted Peanut Butter Cookie Candy Brownie Cupcakes
After my recipe, the Ultimate Pretzel Crusted Peanut Butter Cookie Candy Brownie Bars, pretty much became the most popular dessert on Pinterest this week, I started getting the same question over and over. Would this recipe work as a cupcake? Well, I was thinking the same thing! Let's make these brownies portable!  And that's just what I did.
I didn't change a single ingredient because when it's perfect (and these brownies are PERFECT!), you don't mess with what's in it. I just modified how it was made to make it fit into a cupcake pan. And you know what? I think the cupcake version is even better! Why? First of all, you know exactly what portion size you are getting every time. Second, with the cupcake version, it's a little crunchy on the entire outer rim yet soft and moist and all kinds of yummy on the inside. It's perfection!! Here's how I did it: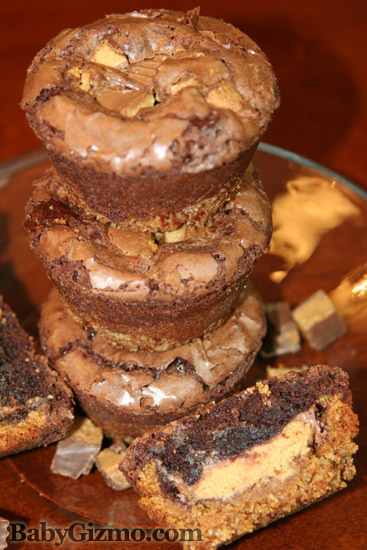 Ultimate Pretzel Crusted Peanut Butter Cookie Candy Brownie Cupcakes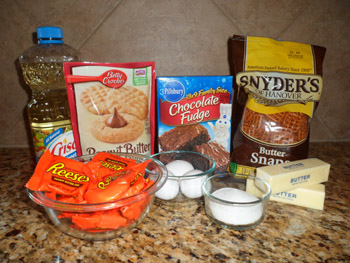 Ingredients:
2 ½ cups crushed butter pretzels
1 cup melted butter
5 tbsp sugar
Betty Crocker Peanut Butter Cookie Mix and all the ingredients the mix calls for
Brownie Mix (13×9 family size box + all the ingredients the mix calls for)
Snack Size Reese's Peanut Butter Cups (2 – 10.5oz bags)
1.  Crush the pretzels in a food processor or however you like to crush pretzels. Any kind of pretzels will do but I recommend using crushed butter pretzels (you find them next to the regular pretzels and they are literally called "Synder Butter Pretzels") for the recipe. I also recommend not crushing the pretzels to dust but keep some small pieces to keep the crust crunchy. Mix the melted butter (melt in microwave), sugar and pretzel crumbs. Press 1 heaping tsp of pretzel mix into each lightly greased cupcake cup with a total of 24 cupcakes.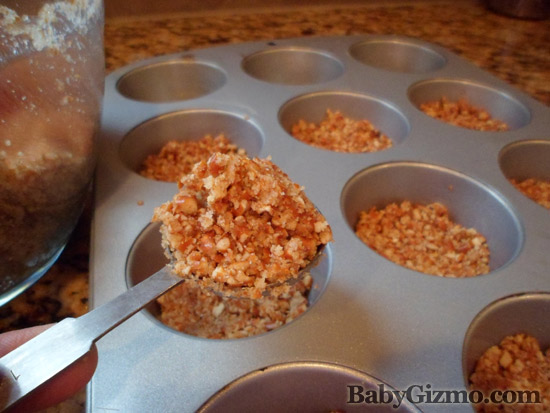 I didn't use cupcake liners because I thought they would look more fabulous without a liner covering up the beautiful yummy-ness. (I was right, by the way!) Set aside pretzel crust and make the cookie dough.
2. Make the cookie dough according to the package. The easiest way I found to fit the cookie dough in the cupcake cups was to roll out the dough and cut out circles with a 2 1/2″ biscuit cutter. It cuts the dough into perfect circles for the pan. Lightly set the dough circles onto the pretzel crust.

3. Unwrap 24 snack-size Reese's Peanut Butter cups and place one into each cup.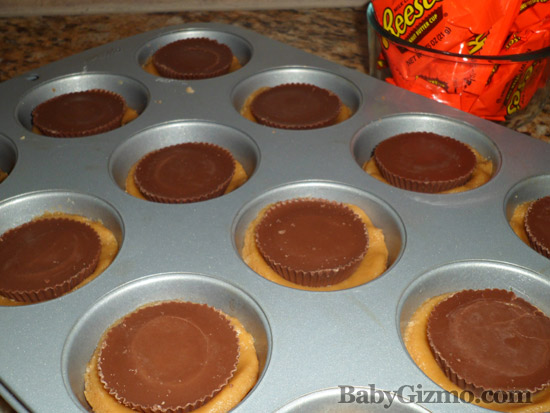 4. Whip up your brownie mix and pour 2 tablespoons of brownie over each peanut butter cup.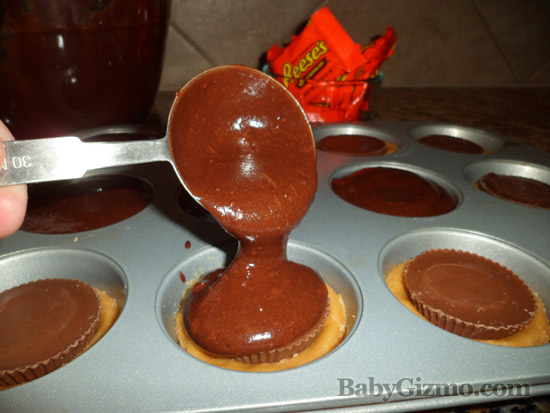 You can sprinkle chopped Reese's Peanut Butter Cups on top of the brownie batter if you want. It just depends on how many calories you want to pack in these bad boys! 🙂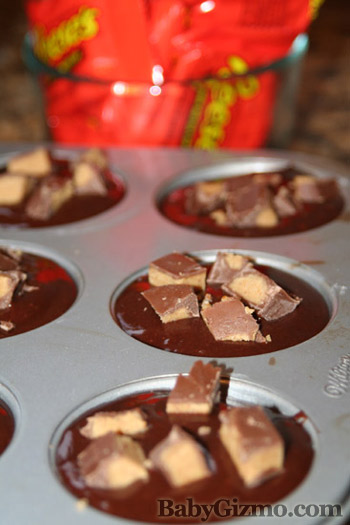 5. Bake at 350 degrees for 28-30 minutes.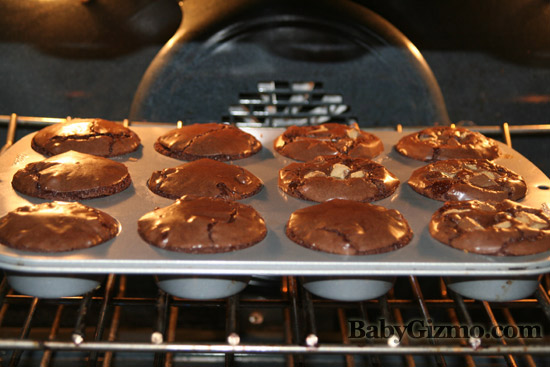 6. Cool for about 15 minutes and then slightly loosen the edges from the pan with a sharp knife. When you get the knife under the cupcake, they should pop right out of the pan easily.
Best. Cupcakes. Ever.