Recipe: Confetti Corn Quesadillas
This recipe is an updated, healthier version of the plain cheese and tortilla quesadilla. Packed full of veggies and seriously delicious, you and your kids will both love them!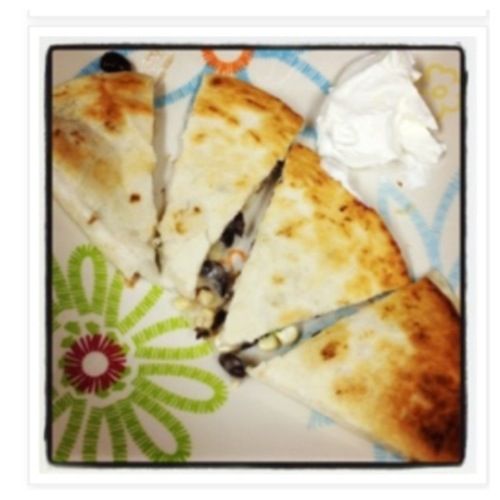 Ingredients-
1 cup fresh corn kernels.
1 cup grated zucchini, squeezed dry.
1/4 cup chopped cilantro.
1 can of black beans.
Dash of salt and pepper.
1 tsp chili powder.
2 cups of shredded Monterey jack cheese.
Large flour tortillas.
Directions-
1. In a large bowl, toss together the corn, zucchini, cilantro, beans, salt, petter, and chili powder. Stir in the cheese.
2. Heat the oven to 200 degrees. Set the tortillas on a work surface. Put about 1/3 cup or more of the filling on half of each tortilla, spreading it to the edge and then folding the other half over it.
3. In a large frying pan, heat a tablespoon of oil. Add two of the quesadillas at a time on the pan and cook them about 2 minutes per side, until the cheese melts. Keep them warm in the oven while you cook the rest of them and add more oil as you go along.
4. Cut them into wedges and serve with sour cream.
This is a family friendly recipe that's nutricious and delicious. Nothing better than that!