Great Toddler Muffin Recipes
I love to make healthy versions of mini muffins for my 2-year-old twins. The muffins are delicious, but also nutritious. They are packed with fruits, veggies, and other healthy ingredients like peanut butter. So, my boys think they are getting a treat (and they are), but they're also getting their nutrition. It's a win-win!
I like to make a batch of mini muffins at the beginning of each week. I freeze half of them and refrigerate the other half. That means I always have muffins on hand to give the boys as a snack or even as part of a meal.
I've rounded up five great mini muffin recipes. The first two are in very regular rotation at my house:
1. Toddler Muffins: These are my boys' absolute favorite muffins. They contain bananas, carrots, and baby food squash. The boys and their friends gobble them up—and adults love them, too! I once made them at my parents' house and noticed two were missing. My dad later fessed up to eating them, and when I told him they contained baby food, he was beside himself!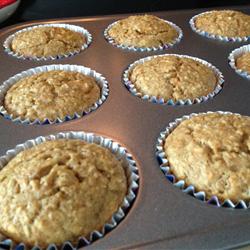 2. Banana Peanut Butter Muffins: These are another of my twins' favorites. I like that they contain peanut butter, so my boys get their protein. This recipe is from Catherine McCord's Weelicious cookbook and was featured in Parents magazine and on Parents.com. You'll need to create a Parents.com account to view the recipe.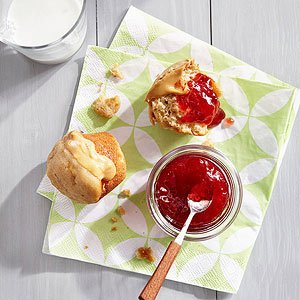 3. Zucchini Muffins: These miniature versions of zucchini bread are healthy, delicious, and toddler-friendly!
4. Mini Whole-Wheat Apricot Muffins: To soften the apricots used in these muffins, soak them in hot water for 10 minutes. Drain them well before chopping them.
5. Power-Packed Fruit and Veggie Muffins: These muffins are packed with yogurt, carrots, applesauce, and additional fruits and veggies of your choosing! You can use broccoli, zucchini, spinach, bananas, etc. Commenters on the original recipe have used all sorts of combinations and were equally pleased. I can't wait to try these myself!