How to Make Snowman Cupcakes VIDEO
Lots of baking going on right now for the holidays! There are holiday snacks, crafts, and parties galore this month. Today I wanted to show you one kid-friendly dessert that is so easy to make, that your kids can help. Yep, this is another craft time meets snack time!
You can watch the quick How to Make Snowman Cupcakes Tutorial or just follow the directions below.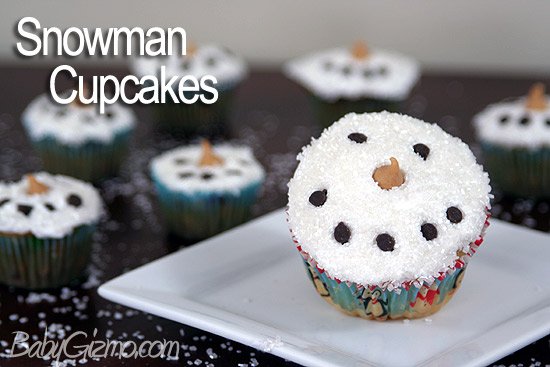 Ingredients: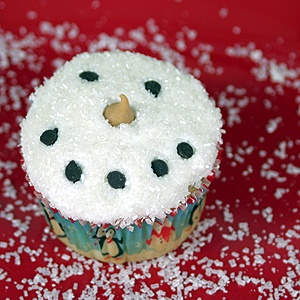 Your favorite cupcake recipe (from scratch or a box!)
White Frosting
Mini Chocolate Chips
Reese Peanut Butter Chips
Cake Mate White Crystal Gems (Crystal Sprinkles)
Preparation:
1) Make your favorite cupcakes in fun cupcake liners.
2) Let cool completely.
3) Dump your crystal sprinkles in a bowl for easy dipping.
4) Frost each of the cupcakes and make sure to frost all the way to the edges.
5) Immediately after frosting, dip the top of the cupcake (frosting side!) into the bowl of sprinkles and roll around until completely covered.
6) Stick two mini chips in the frosting as eyes, a peanut butter chip as a nose and 5-6 mini chips as a mouth.
7) That's it. Easy-peasy.