10 Delicious Valentine's Day Recipes
Valentine's Day isn't all about cards. In my house, it's about food. All types of yummy foods. Sure, most of the recipes have to do with hearts shapes but that isn't what makes the recipes so special. It's the effort you put in to make your loved ones these Valentine's Day treats.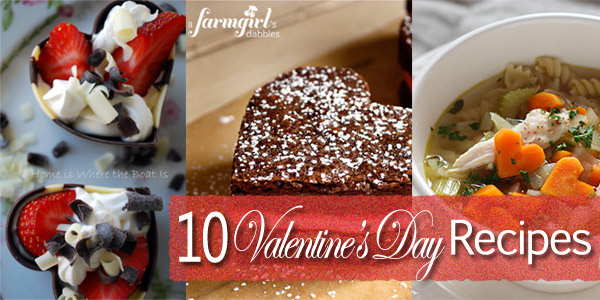 Annie from Annie's Eats thinks of everything! Seriously, heart-shaped ravioli? Love.
Sure these cookies from Prudent Baby take a little more work than your standard Toll House recipe but judging from the finished product – totally worth it!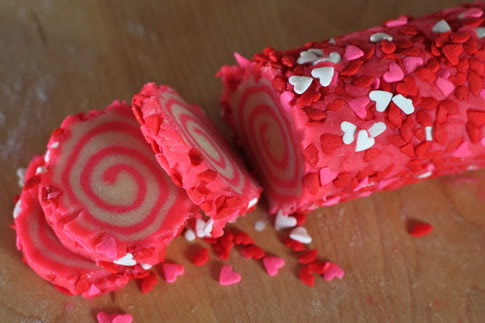 Chicken Soup with Heart Shaped Carrots
Cold and flu season is here in full force so if someone you love is sick on Valentine's Day (or any day for that matter), why not whip up a bowl of this Chicken Soup with Heart Shaped Carrots by SophistiMom.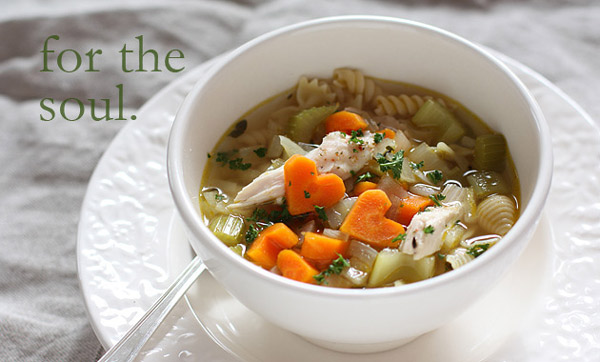 These filled heart shaped bowls by Home is Where the Boat Is look amazing. Best thing about them is that you can pick up the chocolate heart-shaped cups at World Market.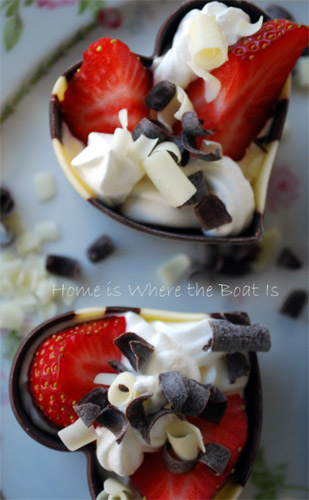 Heart Shaped Dipped Krispie Treats
What's better than Rice Krispie Treats? Rice Krispie treats dipped in chocolate. The gems from Joy the Baker are easy to make and delicious to eat.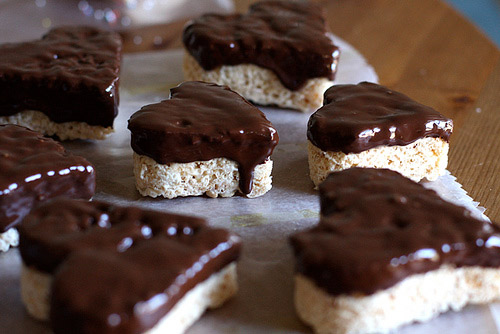 Red Velvet Sweetheart Cupcakes
These adorable cupcakes by Love from the Oven are not nearly as hard to make as they look but they will for sure tell your sweetheart that you love them.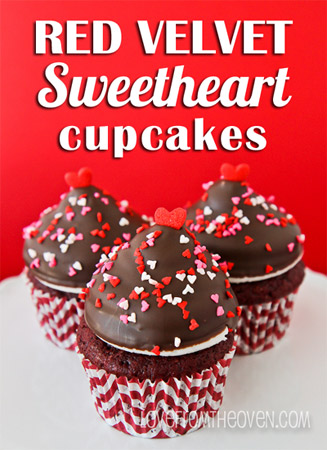 Who doesn't like brownies, right? These Sweetheart Brownies from About a Mom are semi-homemade but are still baked with love. The only thing I would change is that I would cut them in heart shapes.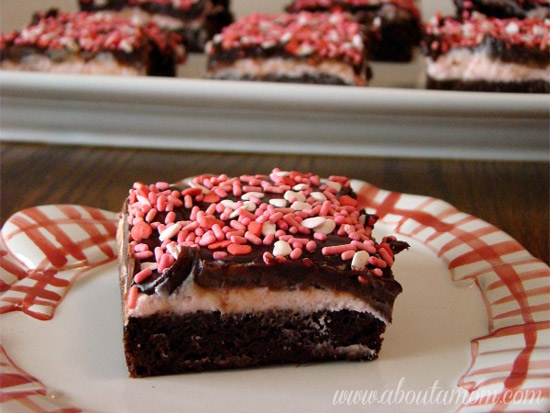 Fudgy Brownie Hearts with Fresh Raspberry Buttercream
Who would say no to these Fudgy Brownie Hearts with Fresh Raspberry Buttercream by A Farmgirl's Dabbles? No one I tell you!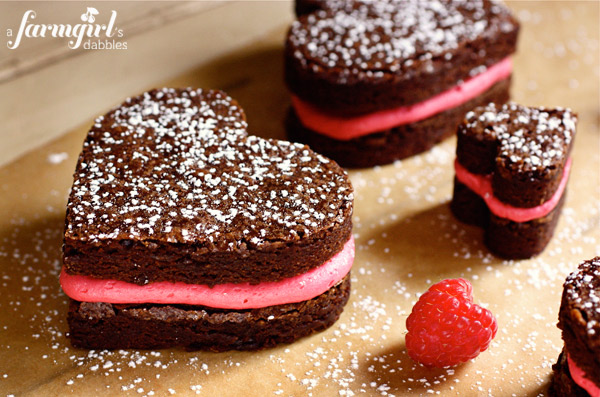 I'm in love with these Smartie's Mini Parfaits by Bubbly Nature Creations. HINT: That is Smartie flavored yogurt in there! Yum!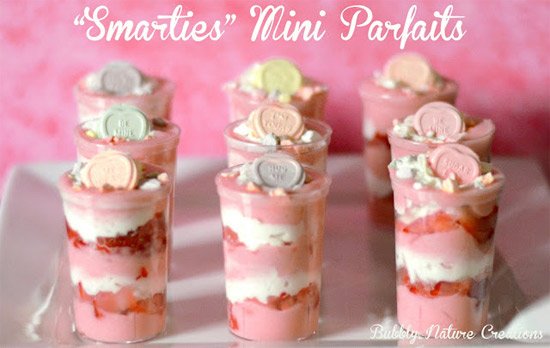 These adorable bite-sized treats by Bakerella are so easy to make we can't even call it "baking".