Sweet D has turned a corner in the food department.  One day she would only eat waffles, bananas and string cheese; the next day she was open to vegetables, spices and meat!  Hooray!  This is a phase that I can live with.  That said… she's still one.  Steamed veggies straight up aren't going to cut it.  They need a little something… something delicious… something that D would call her favorite if she was capable of saying such a thing… something like…
CHEESE!  My kid loves cheese.  I don't think she's alone in that.  What is it about babies and cheese?  They go together better than mac and… never mind.  And in terms of nutrition, whole fat dairy is great for infants' brain development.  (Man, I wish that was the case for adults… I'd be the president of Mensa.)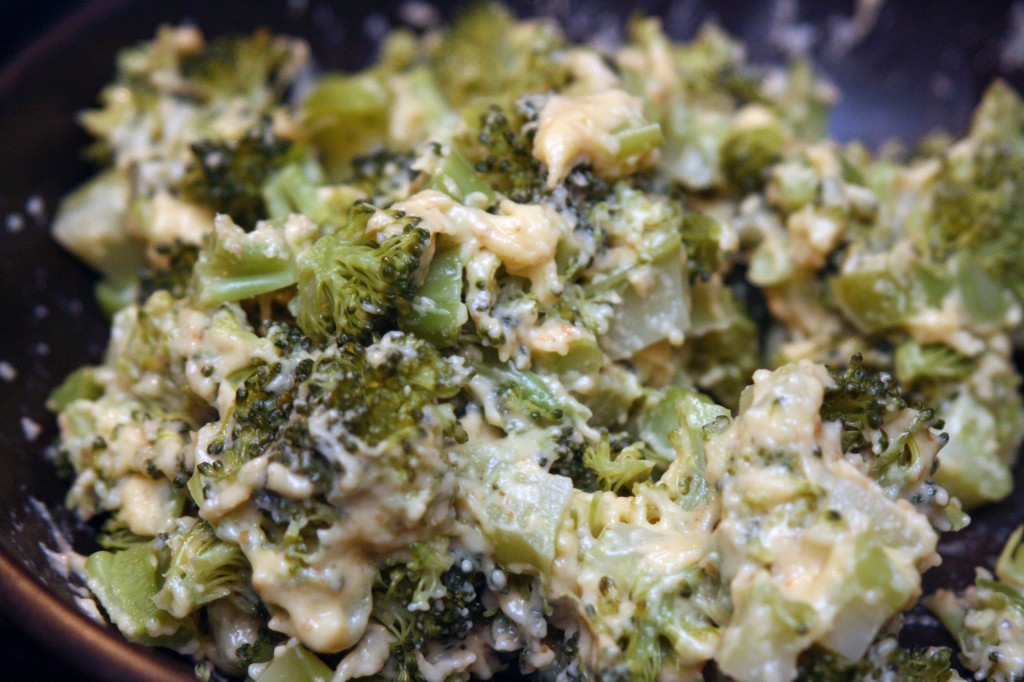 I have this recipe for a simple cheese sauce that's great to put on anything from broccoli to peas to pasta (mac n' cheese anyone?).  Make a batch and slather whatever you want in cheese sauce.
The Ever Versatile Cheese Sauce
3 tablespoons butter
3 tablespoon whole wheat flour (you can use white flour if you prefer)
1/2 cups milk
1- 1 1/2 cups of cheddar or mozzarella cheese depending on how cheesy you want it
Melt the butter in a saucepan over low heat.  Once it is melted, add the flour.  Cook for a minute or two just to cook out the raw flour flavor.  You're actually making a roux.
Slowly add the milk and whisk it mix with the roux.  Continue to whisk frequently until the milk starts to boil.  The best thing I ever learned from watching Emeril: a roux doesn't reach it's full thickening power until the liquid comes to a boil.  You should notice the mixture getting thick and coating your whisk and saucepan.  Once it has thickened, remove from the heat and stir in the cheese.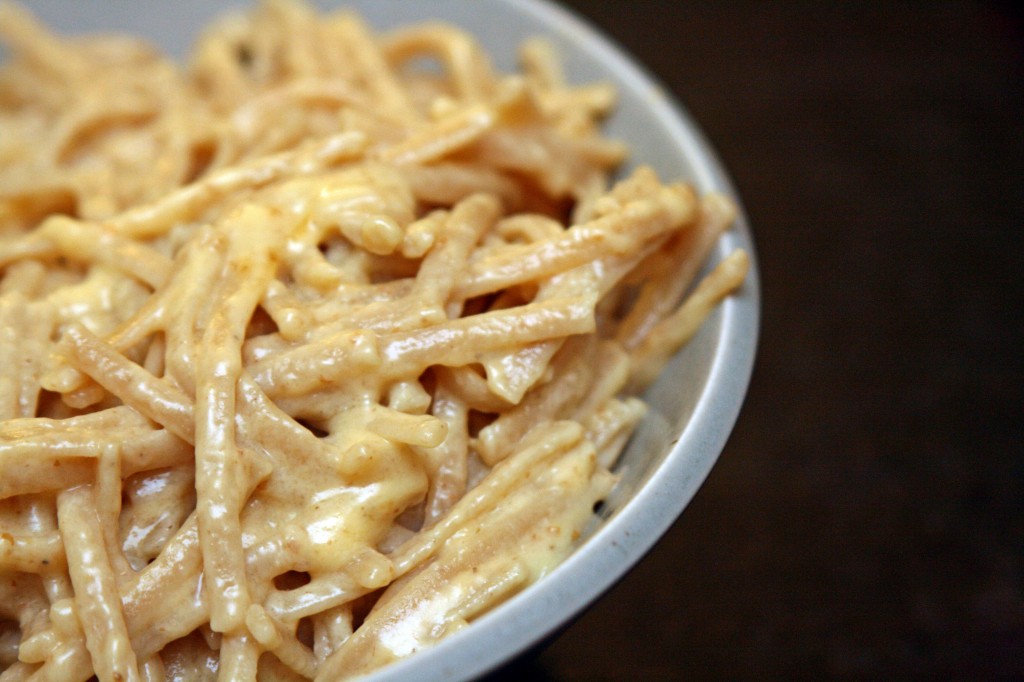 Pour a little over some veggies, mix into pasta or do whatever you want to do with it.  While you can freeze this, it might not maintain its creamy texture when you defrost it.  My advice is to mix it with whatever you're going to mix it with and then freeze that in portions.  When you defrost, add a splash of milk to make it creamy again.
Your kids will love anything covered in this creamy cheese sauce!