Fudge Brownie Cupcakes with Cookie Dough Frosting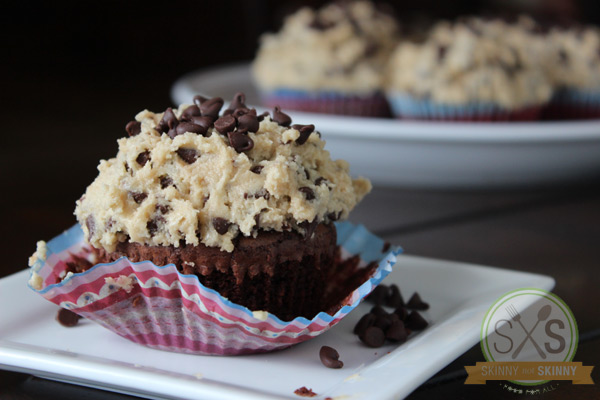 We had an early 4th of July BBQ this past weekend, and of course, I was in charge of dessert. I wanted to make something easy that would already be in individual servings when I got there so that everyone didn't have to worry about cutting a big or little piece. Cupcakes are perfect for this type of situation. Plus, who doesn't like cupcakes?!?
Regular cupcakes weren't going to do for my neighbors so I decided to whip up a batch of Fudge Brownie Cupcakes with Cookie Dough Frosting. They are like brownies, cookies and cupcakes all in one. Deee-licious!
Plus, this frosting is to die for. You can definitely use it on other cakes, brownies or cupcakes.
Brownie Cupcakes
Family Size Brownie Mix (13×9) + brownie ingredients
Cookie Dough Frosting
1/2 cup (1 stick) unsalted butter, softened to room temp
3/4 cup light brown sugar
1 tsp vanilla extract
1 1/4 cup flour
1/2 tsp salt
4 Tbsp milk
1 cup mini chocolate chips
Preparation –
Preheat oven to 375 degrees. Line muffin tin with paper cups.
Make the brownie mix according to the box to make "cake-like brownies". You can also make brownies from scratch but I find the box works great for this recipe and it is much easier.
Fill the muffin tins about 2/3 full. Bake for about 8-10 minutes. Allow to cool completely before frosting.
For the frosting: With an electric or stand mixer – cream together the butter and sugar at medium speed. Add the vanilla and beat well. Stir in the flour and salt until doughy. Stir in the milk and beat until fluffy. Gently fold in chocolate chips. Frost cooled cupcakes.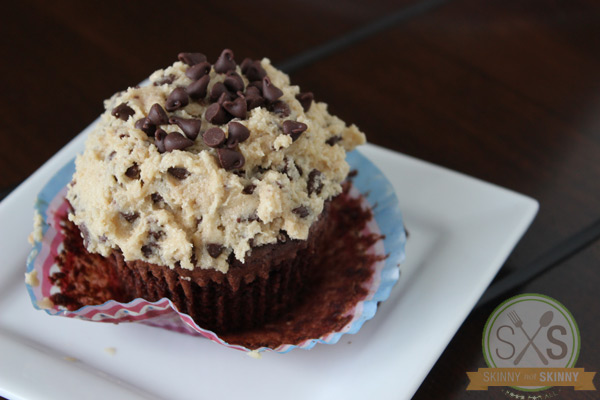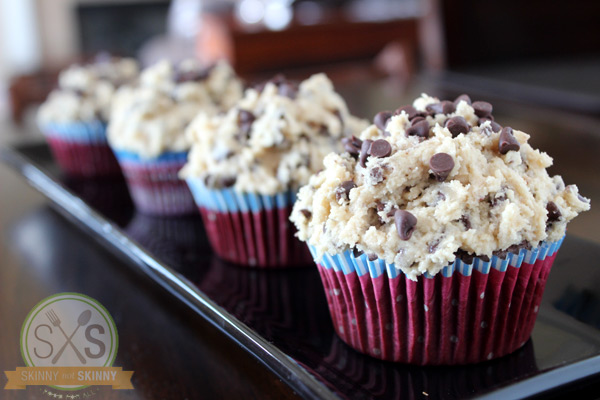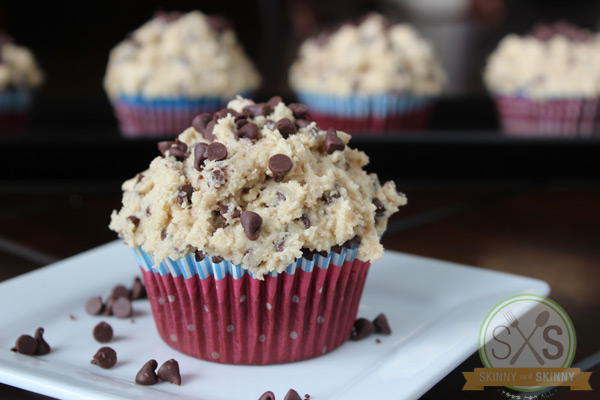 Recipe adapted from Sally's Baking Addiction